Time for Career Exploration? Here's how to create a great Career Pathways credit for teens interested in Psychology.
Create a Great Career Pathways Credit for Teens Interested in Psychology
What if you want to make the most of your teen's interest in Psychology as a potential career choice? Here's a way to really make the most of it: create a great Career Pathways credit for teens interested in Psychology.
First off: What are Career Pathways?
Career Pathways is a common name for an educational track, or selection of courses, that leans heavily into one type of career. In many traditional schools, teens will take one to four Career Pathways courses over the high school years. They will have various learning experiences that give them a taste of that career or in some way prepare them for that career.
Why choose Psychology?
Psychology is a rewarding career for those who are called to it. Rewarding…as in personally and spiritually rewarding, but not economically enriching. If your teen needs a career with brings in big bucks, look at another career. Look at CareerOneStop.org for information on various careers.
Why spend time in high school doing this?
There are several reasons to create a Career Pathways credit for your teen:
It looks great on a transcript. It's gives a transcript *sparkle* for admissions officers at colleges.
Also, it helps clarify for teens whether this is a good-fit college major choice.
It can help ease a teen's anxiety about college choices because they are really gaining experience in psychology.
What are some components for Career Pathways credits?
There are two basic components to Career Pathways:
Curriculum- should include textbook, extra reading and writing
Experiences- should have some variety
What are some suggestions for the curriculum component?
Choose high-school level courses in Psychology and Human Development. (Don't aim for college textbooks, in most cases. They can be overwhelming for introductory-level high school courses.)
Also, consider having your teens level up both courses to College Prep or Honors Level. Higher-level courses give teens meaningful but more in-depth study in areas that interest them.
Suggested extra reading and writing assignments are included in 7Sisters popular Psychology (click here for an excerpt) and Human Development texts. These will be useful for Career Pathways. Here's a post to help explain how-to (and get Language Arts work done at the same time).
What are some suggestions for the experience component?
It is not likely that your teen could shadow a psychologist at work due to federal privacy regulations (HIPAA).
However, there are many useful experiences that can be considered Career Pathways, such as:
Volunteer work with vulnerable people groups such as a homeless shelter, inner-city mission or nursing home.
Being comfortable around lots of different kinds of people is a necessary skill in psychology. Teens can also log service hours for their transcripts doing this.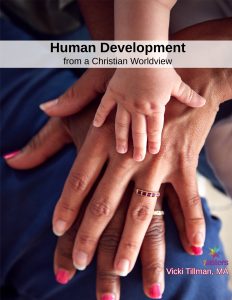 Interview a counselor.
While your teen won't be able to sit in on a counseling session. Interviewing a counselor about his/her training, day-to-day work activities, pros and cons of the career, etc is an excellent idea. This can be used as the basis of an essay or as part of a research paper. Remember to ask politely and are flexible with their time availability I give the interview. Here's a post on asking for a favor without being irritating.
Get counseling for your teen.
It is one of the best things for a future psychologist to do (all us counselors need to be able to sit on the other side of the room). If he/she has any anxiety or something to work on, they will benefit from the counseling and get a feel for the career. Even if your teen doesn't have a need for counseling, getting some session with a Career Coach or with a mentor from church will give a glimpse of something similar (although not the same).
Watch some videos and do hands-on activities.
You will find activities and links to free videos in 7Sisters' Lesson Plan guides for Psychology and Human Development.
Keep track of texts, books, and logged hours.
Your teen will end up with two to four credits AND feel a lot better about his/her career choices.
For teens who want to use a syllabus and course description for their Psychology course, click the following links:
Note: 7Sisters Psychology text can be used to accompany our online, self-paced Psychology course.
Create a Great Career Pathways Credit for Teens Interested in Psychology