How to Earn Homeschool Transcript Credit in Filmmaking
Around our area, there is a requirement for high school graduation called Career Pathways. Career Pathways is simply ed-speak for: courses that help your teen explore and prepare for his/her future career.
My #4 kid was interested in filmmaking, so we developed experiences for his Career Pathways in that area. Here is our classic post on how we did Homeschool Filmmaking credit:
Homeschool high schoolers need to do some faithful Career Exploration. They need to understand that God has a plan for each of them.
A good Career Exploration curriculum should help them understand how to seek His will, gain wisdom from their experiences, respect the gifts God has placed in them, and solidify their values.
When you download the Career Exploration e-text that I wrote for our local homeschoolers and have been using with my own kids and our local homeschoolers for a number of years, you will give your high schooler a good taste of all those important things.
Another important part of Career Exploration is rich experiences. One of our favorite rich experiences was with Filmmaking:
When kid #4 was in high school, the Lord of
the Rings trilogy reigned in the movie theaters.
Being a big Tolkien fan anyway, Ezra was hooked on the movies and soon wanted to be a filmmaker himself. He was quickly joined by a slew of his friends. So, being good homeschool moms, we started a homeschool cinematography club.
Also, being good homeschool moms, we wanted to show the hard work the homeschool high schoolers were going to put into cinematography on their transcripts.
How to do it?
1) Base the credit on a Carnegie Unit (traditionally that is 120 hours of study, but we aimed for 135 hours per credit). You simply log the time your high schooler spends studying filmmaking, attending meetings, and producing short films.
2) Find a happy curriculum to work on together  
We used Filmmaking for Dummies and Teach Yourself Filmmaking. We discussed the topics in the books together once a month. (Full disclosure: We are Amazon Associates. Purchasing through these links provides a commission to 7Sisters.)
3) Find good cinematography examples
Each month we viewed great movie scene clips (chosen for camera work, dialogue, acting, etc) suggested by the students or moms.
4) Study extra material on dvds
Many movies (The Lord of the Rings was great at this) have terrific extra material that gives a behind the scenes look at how scripts are written, camerawork is done, crews work together.
5) Give out assignments
Each month, we broke the kids into teams, gave them a Bible story to script, film and edit. The kids filmed on their own inexpensive video cameras and edited on their Movie Maker programs. Simple but good for learning.
6) Have a yearly film festival
Each spring, the kids had their own film festival and invited the local homeschool support group to come. We had a panel of judges that voted on numerous categories- a number of awards were given. (These awards looked GREAT on their transcripts!)
7) Go to a "real" film festival if you can
Of course, we were not going to subject our kids to some of the local film festivals (not good morals going on there), but several times we all saved up and flew out to the San Antonio Independent Christian Film Festival.
Filmmaking was my son's great passion. He ended up with several credits on his homeschool high school transcript. Then he went on to study it at college. His skills have been a great asset in many of his classes at Lancaster Bible College– many of his projects for courses are doing in video form.
Here is the latest project from Ezra and Sam:  Manasseh, King of Judah.
and one they did in high school (for our umbrella school's ballroom dance classes):
7Sisters email subscribers receive periodic practical encouragement, special offers and NO SPAM EVER.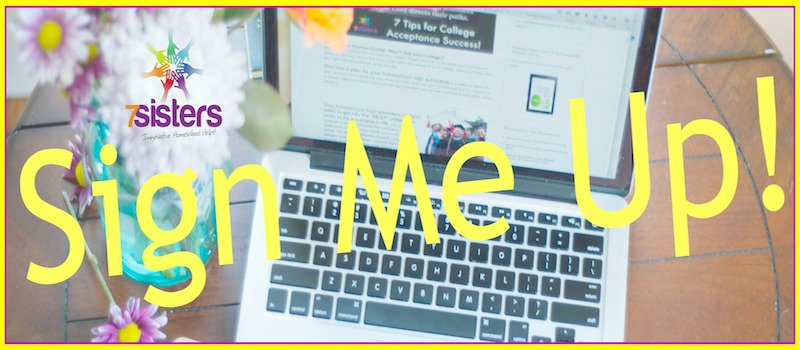 Click the image above to periodically receive real homeschool value in your inbox.
How to Earn Homeschool Transcript Credit in Filmmaking
SaveSave
SaveSave