Worried about how to Homeschool High School Science Classes? Here's encouragement: You Can Do It!
How to Homeschool High School Science
Whether your high schooler likes it or not, he has to have it. Whether you enjoy it or not, you have to make sure she learns it… Science!
Some teens were born loving plant and animal physiology, chemical formulas, and propelled objects' vectors. Praise God for that. But even the kids who don't like it, can grow and experience the wonder of God's created universe through a good high-school science curriculum.
Each state varies on exact requirements for high school science classes, so check HSLDA's website for state laws. Also, check what local and interesting colleges are looking for (ie, physics is not required for graduation in Delaware, but students who would like to attend University of Delaware will need it).
Before you get started, enjoy this interview about engaging students in Science with Dr. Kristin Moon, homeschool mother and virologist (and Science teacher at a couple of the online schools listed below).
Here is a good rule of thumb for high school science classes. Students need a minimum of four credits in science.
This includes one credit each of:
Biology with at least thirty hours lab time
Chemistry with at least thirty hours lab time
Health or Human Development
Elective or Specialty Science, such as physics, psychology, anatomy, advanced biology, astronomy, marine science, food science, or other interest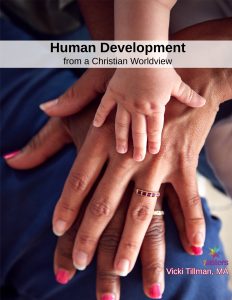 Note: In many cases, three of the four science classes will need thirty hours lab. Biology and chemistry must have the labs. You choose the other course to earn lab hours.
Here are some curriculum suggestions (courses our various kids have used; we are not affiliates with any but 7Sisters).
Students going into a science major or having a gift or interest in science should use a college-prep science curriculum:
Students who are not gifted or interested in science will do better with an average high-school science curriculum:
AGS Biology, Chemistry
Westfield Studios 101 Series Biology, Chemistry, Physics
Wiley Chemistry Concepts and Problems- Clifford Houk
Also note that many online homeschool organizations provide live or asynchronous science classes
The level of rigor (college prep, honors, or average) will vary by school and course, so check with the particular school. Here are some of our favorites: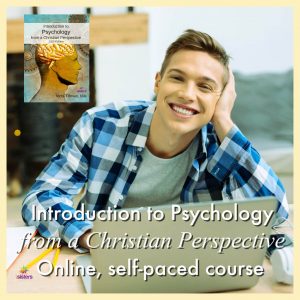 Students who struggle with learning and need a remedial-level science:
Pearson Education Pacemaker Biology (This is a secular text, but it is excellent for this level learner.)
Science Labs for High School:
Science labs are a necessity. Usually three high school science classes will need thirty hours of lab work each. Biology and chemistry are two of the courses requiring labs. You and your student will choose the third.
You and your homeschool high schoolers do not need to be intimidated by the idea of science labs. These labs can be almost anything. Here are a couple of favorite resources:
Note: Lab requirements are not "set in stone". We got this number from college admissions advisors at various colleges, when we were asking what colleges like to see in homeschool applicants.
Here are some ideas for earning lab hours:
Many texts include labs within the text or a lab manual. These often come close to 30 hours.
Field trips- a wealth of hours. Go to zoos, aquariums, arboretums, museums, laboratories (if possible)
Science lab co-ops- We have often done monthly science co-ops where 5 or 6 moms each take an experiment and the kids spend the morning running through each project. Fun as a group (except one time when I almost burned my friend Karen's house down *sigh*).
Google: easy biology or chemistry at home for fun experiments
Be sure to record your student's time and what he did OR have her write a lab report with time indicated.
Still worried? You might want to read these top tips for teaching science.
7Sisters email subscribers receive periodic practical encouragement, special offers and NO SPAM EVER.


Click the image above to periodically receive real homeschool value in your inbox.