Topic by request: How to Homeschool Teens: What's a Mom's Job?
How to Homeschool Teens: What's a Mom's Job?
The very idea of homeschooling high school can give parents anxiety. I remember when I first faced homeschooling my teens, I was a hot mess worrying about whether I was going to ruin their education and would they get into college? I found out quickly that homeschool high school years were the best of all!
Your 7Sisters are here to help you get started homeschooling your teen. (BTW- there are six of us 7Sisters. Who's the 7th Sister? YOU are!)
So here are some basics on how to homeschool teens.
How to Homeschool Teens: What's a Mom's Job?
In our decades of homeschooling our kids through graduation and helping hundreds of local homeschool high schoolers successfully graduate, we have learned a few things. Here are tips:
You can do this!
You really can. Your teens can homeschool high school successfully and successfully go on to college or career. It IS work, but most of the good things in life require work. The good news is that both you and your teens can enjoy the process.
There's not ONE right way to homeschool high school
The cool thing about homeschooling teens is that you have the right and ability to tweak their education to fit their needs, goals, interests and giftings. Here's a post that will help you choose curriculum and formats for your homeschool high schoolers.
Know the requirements
Each state has its own requirements for high school graduation and for homeschooling. Check Homeschool Legal Defense for details on state homeschool requirements. Here's a post on general high school credits that are needed.
You don't have to teach everything
In fact, teens need to be working on their independent learning skills. There are many different roles you may be filling as homeschool mom.
You may be need to work together on some subjects

There may be subjects that you love and would like to work on with your teens.
There may be subjects your teen simply cannot learn on their own and you will need to sit down and work through together.

You may need to be on call when your teen gets stuck

If you are also stuck, that's okay. You can pull on resources like Khan Academy, Purple Math and Study.com for help in these stuck moments. Hey! You get to learn along with your teen (that's one of the best parts of homeschooling high school.)

You may need to farm some subjects out to co-ops (or these day "pods), hybrid or umbrella schools, online courses, dual-enrollment college classes or tutors. That's okay! There's not ONE right way to homeschool high school!
You will enjoy this episode of Homeschool Highschool Podcast on How to Teach What You Don't Know.
You do need to manage resources
In homeschooling high school, you become the resource manager. Consider yourself a school counselor and admin. You will supervise your teen and manage records and resources.
That may sound like a lot, but think about it this way. Your time with your homeschool high schoolers is limited. You can do anything you need to for a few short years.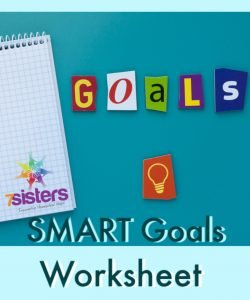 Plan together
When you work on the planning process with your teens, you will have better buy-in. You can start with general four-year goals and then the goals for this year. Then help your teen use their syllabi and SMART-goal skills to create a study calendar for the year.
Supervise
Work with your teens to decide how much help they will need for each course (and what the format will be). Work on gathering resources for their educational needs (texts, materials, computer, learning space, time).
Weekly one-on-ones
Many of us working moms have weekly one-on-ones with our supervisors. We can share successes, troubleshoot difficulties, look for resources for additional help. I highly recommend weekly one-on-ones with homeschool high schoolers. They can turn in papers to be graded, set goals for the next week, celebrate successes, discuss stuck points or concerns.
Some teens will need daily one-on-ones and that's okay. There's not ONE right way to homeschool high school!
Also, spend time with your teens, just being there. (More tips for talking to our shy teens in this Homeschool Highschool Podcast episode.)
Keep records
Check out this encouraging interview with Ann Karako about record keeping for homeschool high school
The buck stops here!
When Harry Truman was president, he had a plaque on his desk that said, "The buck stops here." For homeschooling high school, the buck stops at the parent. In the end, teens need you to be interested, organized and involved. That does not mean to be a helicopter mom or a nervous wreck. It means you have work to do… and you CAN do it! Homeschooling high school years are the best years yet!
You need to encourage your teens
Teens tend to doubt themselves and complain or push back when they are intimidated or overwhelmed. Try your best to be a mom of encouragement. Teach teens to deal with anxiety and stress. As our friend, Melanie Wilson at PsychoWith6 says: Relationship before rules.
Some teens are simply difficult. Our friend, Marcy at Ben and Me has some advice for homeschooling difficult teens.
At the root of it all, is teens need to be prayed for daily.
You need to be encouraged
We have found by experience that homeschooling in community is so helpful for us moms. This might look like joining digital communities like:
If you have local homeschool groups to join, that helps, too.
Homeschooling high school is a big job but you can do it! It's worth the effort!
Free mini email course for preparing to homeschool high school.
7Sisters email subscribers receive periodic practical encouragement, special offers and NO SPAM EVER.


Click the image above to periodically receive real homeschool value in your inbox.
How to Homeschool Teens: What's a Mom's Job?