Homeschool transcripts show high school years full of academics, electives, service, career exploration and more. Homeschool parents want a glittering record of awesome accomplishments in place by graduation.  But failure is bound to happen sometime…somewhere…with something.
Learn from Failure with Teens
A teen may experience academic failure, but it's just as likely to be failure to achieve a goal of some other sort. Being cut from a sports team says, "Failure!" to teens. Not getting hired for that first-choice part-time job speaks it, too. While no one will deny that these moments hurt, we can see something powerful and truly GOOD come about as we learn from failure with our teens.
Trying things is an important part of high school, and trying new things almost guarantees some failures along the way.  New endeavors, or new levels of commitment to something only dabbled-in before help students determine their direction for after graduation, grow as individuals, and form relationships with like-minded people.  Truth is, no one is good at everything, and no one really loves everything he or she tries.
While teaching commitment is a priority as we build character in our children, it also needs to be okay to try something and determine that it is not a great fit and not worth continuing.  We need to teach our kids the difference between quitting and deciding to end something.
Quitting
is what we do when we're tired of doing something that costs us. It is a reaction to something outside of us that makes us uncomfortable.
Deciding to end something
is the result of a careful, intentional evaluation of an endeavor. When we wisely determine that our time and energy would actually be better spent elsewhere, we may decide to end something because doing so is best.
Learning to choose between good and better…
between what is a good fit for someone else but feels way out of my area of strength and calling…
between something that can be peripheral but not a core priority for this season…
these are life-equipping skills that our kids need to make good choices in the decades to come as well as right now.
Even academic "failure" can be a good thing.  Most students hit a subject in high school that is a real stretch.  Especially for kids who have always found academic success near at hand, facing that first "failure" (for some of these kids they think that getting anything less than 100% is failure!) is confidence-battering.  Allowing them to perform poorly while encouraging them to do what is possible for THEM equips them to understand that they are going to struggle and do things less-than-perfectly in life, and sometimes a job barely done is truly all that is possible.
May I share a personal story?
When I was a teen, I had a heart for people suffering from mental illness. The vocal ensemble with which I sang in high school performed Christmas music at our state psych hospital, and I decided some time after that to volunteer twice a month on Saturdays with the occupational therapists, using the arts to help patients in their recovery. After about 6 visits, I decided to end my volunteer service there.
I didn't quit; I decided to end my service.

I carefully evaluated how things were working out and talked it over with my parents. I found that the level of personal boundaries necessary for successful work with psych patients was not something I possessed at just-turned-18. I felt like I was failing because I wanted to be a help to these folks, but all I knew was that conversations kept going scary places when I was with them, and I was fighting wicked stomach-aches before the end of the volunteer day because I was so nervous. My goal was to be a kind and positive influence in the lives of people battling for their mental health. I determined that I could not achieve that goal in the setting before me.
I believe in hard work.  I believe in teaching our kids to stick to it when things get tough.  But I also know that any person's identity has to be tied to more than his ability to achieve whatever goal is before him.  We need to be able to fall short of a goal with peace and gratitude for the God who loves us all in our insufficiency.  We need to help our teens understand how to extend grace to themselves and to others when they don't hit the bullseye.
Can we be brave enough to learn from failure with our teens?
Can we have honest conversation with them as they look at something hard in their lives?
Can we resist the urge to be snow-plow parents, moving all the obstacles out of their way so they won't struggle, protecting them from discomfort…because we know that would only lead to teaching them to be quitters?
BUT…
Can we also fight the fear of what others might think of us if we face the truth that a class, or a job, or a relationship, or a sport, or a service project is actually NOT yielding fruit that is worth the cost to our teen?
I love seeing my teen succeed in high school.But I'm praying for the boldness to also love seeing him fail, failure with peace and with courage and with the ability to learn from it all.
I want to learn from failure with my teen.
For a tremendous true story of failure and redemption, read Charles Colson's Born Again with your homeschool high school student! 7Sisters NO-busywork literature study guide helps you dig into this powerful account of what one man learned from failure.
What if your child isn't academically gifted? Click here for some thoughts on "good enough".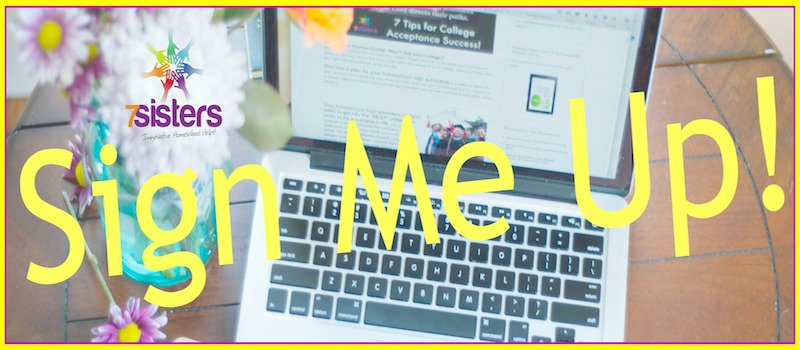 SaveSave