Here's some fun for the holidays: How to make It's a Wonderful Life into a Quick Unit Study.
How to Make It's a Wonderful Life into a Quick Unit Study
Being a fanatical homeschool family, we don't waste good holiday movies on simple entertainment. We make them educational. Here are some fun ways to make It's a Wonderful Life into a quick unit study. (Full disclosure: We are Amazon Associates. Purchasing through this link provides a commission to 7Sisters.)
Geography: Draw a map of the state of New York. Mark New York City and Seneca Falls (the town that is certain it is the model for Bedford Falls).
History: Read a little about life on the home front during World War II. PBS and History.com both have great articles.
Language Arts: Learn some slang from the 1930s and 1940s. (YourDictionary.com has lists of favorite slang.)
Background and Devotional: Read Sabrina's background information on the movie/devotional lesson (below).
Arts: Watch the movie 🙂
It's the movie that people either love or hate at Christmastime; Frank Capra's "It's a Wonderful Life" is one of my favorites. Now, I don't want to discuss the theological problems with angels earning their wings, or anything else of that nature….it's fiction, people!
The reason I think this movie is so special is because of it's central theme, the thing I have said in my own way to anyone who will listen for 15 years: U.B.U. (You say it just like it looks… "you be you.")
God knew what He was doing when He made each of us, and part of the joy of homeschooling is being able to encourage our children through an individualized education to discover God's unique plans for their lives.
In the movie, George Bailey experiences setbacks and discouragement that cause him to question whether it would be better if he had never been born. By the end of the story he has learned that his life has much greater significance than he realized. He has learned, in essence, the importance of simply being the man God made him to be.
Here are a few bits of trivia about the movie:
It's based on a short story called "The Greatest Gift" by Philip Van Doren Stern, written in the late 1930s. Stern was unable to find a publisher to accept his manuscript, so finally in 1943 he simply included copies of it in Christmas cards. Somehow one of those ended up in the hands of Cary Grant and an RKO producer, and was eventually sold to Frank Capra and his new Liberty Films.
I love it that the story's author experienced setback and discouragement, chose to reach out in love to friends with this Christmas gift booklet, and found it turned around as a blessing in his life. Doesn't God do things like that all the time? The things the enemy intends for evil in our lives God uses for good.
Jimmy Stewart wasn't going to take the role of George Bailey because he felt he couldn't handle it so soon after his time of service in World War II, but Lionel Barrymore convinced him to do it. Now no one can imagine anyone other than Jimmy Stewart as the beloved George Bailey.
Again, isn't that just like God? When we feel we are too weak, He is our strength in weakness, and the results are beyond what we could ever imagine.
The film was a box-office flop. It had been very expensive to make (and pioneered a new technique in creating snow in film), and just couldn't make the money back. Strangely enough, there was a glitch with paperwork and the copyright lapsed; television started showing it over and over because they could do so without having to pay Frank Capra royalties. And in the process it became one of the most well-known films in history, and Frank Capra's name became known for all time.
So there you go: How to Make It's a Wonderful Life into a Quick Unit Study!
Capra thought he was making a movie to score at the box office, but God had bigger plans for it than a financial return. We often value things incorrectly; just because something doesn't have an impressive dollar value doesn't mean it isn't priceless….kind of like George Bailey!
How can U.B.U. this Christmas season, remembering that God knew what He was doing when He designed you?
Now, download our 7Sisters Homeschool Literature Study Guide on The Christmas Carol by Charles Dickens for no-busywork, inspirational, fun learning! For more fun unit studies based on a movie, check out this freebie: Unit Studies Based on Popular Movies.
BTW- 7Sisters has several free unit study posts for various occasions, including:
7Sisters email subscribers receive periodic practical encouragement, special offers and NO SPAM EVER.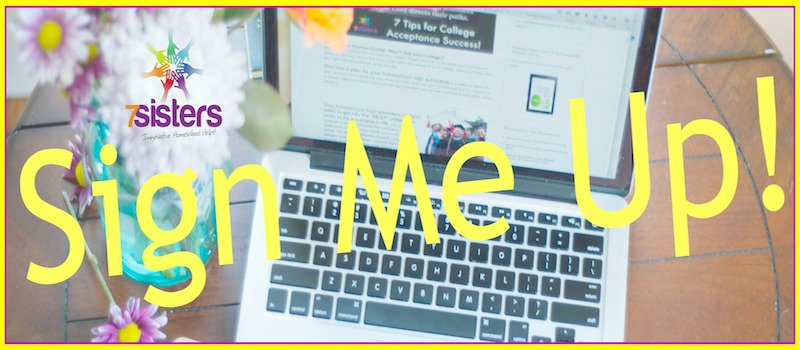 Click the image above to periodically receive real homeschool value in your inbox.
How to Make It's a Wonderful Life into a Quick Unit Study
SaveSave
SaveSave
SaveSave