Here's how to prove your credits mean something on the homeschool transcript.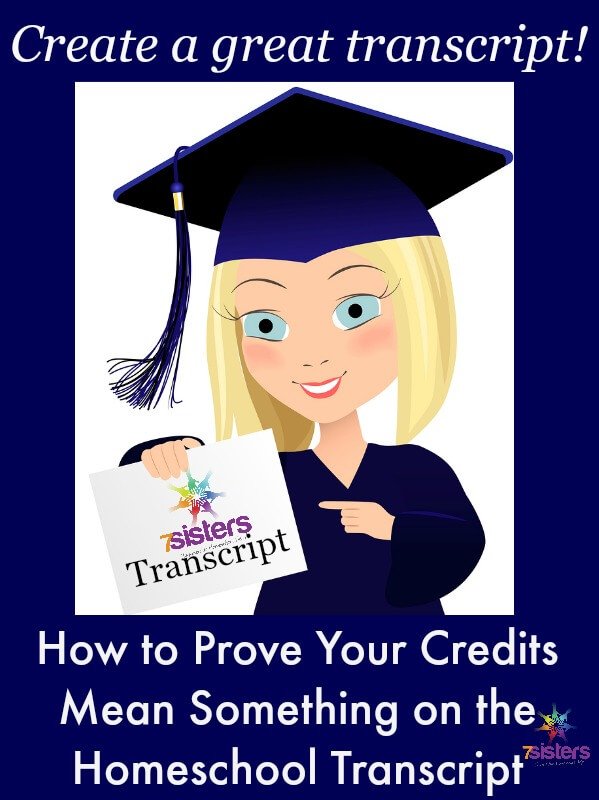 How to Prove Your Credits Mean Something on the Homeschool Transcript
In my service as a homeschool academic advisor, I often meet overwhelmed parents who ask how they can prove that their teens actually earned the credits that the homeschool transcript reports. How can they know that their teens did enough work for the credits they show on the transcript?
It can be confusing. So let's start with the foundational idea of homeschooling high school: There's not ONE way to homeschool high school. There's not ONE right way to earn credits.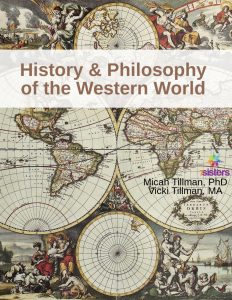 That said, there are some standard ways to choose for earning credits. High school credits are based on Carnegie units. Each Carnegie unit (or credit) can be earned in several ways:
*Use a curriculum. Most high school college-prep texts will require about 120-180 hours of study to properly complete for a full-credit course, or 60-90 hours for a half-credit course. Complete at least 3/4 of the text, do tests, projects or papers to show that learning has occurred.
7Sisters' etexts follow Carnegie unit guidelines. Each text includes instructions on how to complete the requirement at various levels (from average high school to rigorous honors) which gives the homeschool transcript power. One of my son's favorite courses was History and Philosophy of the Western World. He counted this as his World History credit.
*Log educational hours. Educational hours can include appropriate movies, field trips, research and writing, online instruction. This is a good choice for classes like physical education and fine arts. Log 120-180 hours per credit (the required number of hours varies from state to state.)
*Read books. This is a good way to handle courses like history, elective science, literature or fine arts. Books might include biographies, nonfiction, historical fiction, and poetry. We have found that often 16 books with study guides or written summaries will fill the required hours for an average high school freshman. Some good guides for using real books for literature credit are 7Sisters Great Christian Writers, World Literature, British Literature, and American Literature courses.
*Take dual enrollment courses. One-semester course at a college is 3 credits on a college transcript, but it equals 1 Carnegie credit for the high school transcript. So 1 semester at college is 1 credit on the homeschool transcript.
*Join online courses or local classes. Many homeschool groups offer local classes or online courses. These are usually based on Carnegie units so are easily included on the transcript.
SOME IMPORTANT NOTES:
Many states and colleges are looking for an additional 30 hours of lab (hands-on) work in several science courses.
Language Arts will need more than 135 hours of study. Language Arts should include reading, writing assignments, grammar, vocabulary and public speaking. This requirement is satisfied in our Literature and Composition texts. These etexts are in a NO-busywork, don't-kill-the-love-of-learning format.
Paper Trails: Keep a master portfolio of tests, papers, log sheets, college transcripts, and course grades in case it is ever needed.
How can you show rigor on the homeschool high school transcript? Click here for more information.
Click here to read about the importance of rigor on the high school transcript.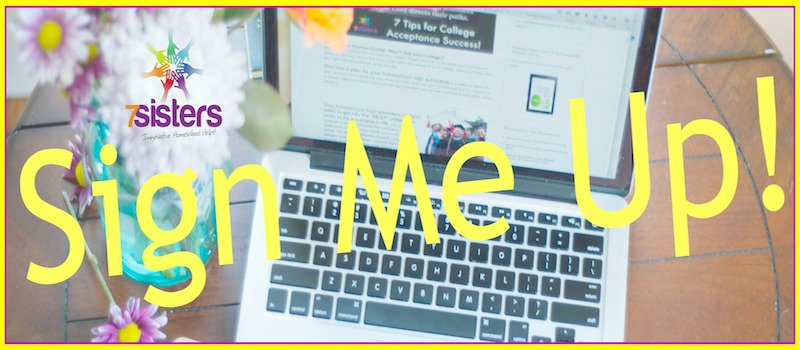 How to Prove Your Credits Mean Something on the Homeschool Transcript
SaveSave
SaveSave