Here's how to teach a growth mindset in homeschool high school.
How to Teach a Growth Mindset in Homeschool High School
One of the things I've noticed over the years as a homeschooling mom and academic advisor is that homeschool high schoolers are like many other teens:
They sometimes doubt themselves
And they sometimes worry whether they are good enough for…
They sometimes compare themselves (unfavorably) with other teens
Also, they sometimes procrastinate because they are afraid of making mistakes (*perfection paralysis* as Sisters Kym and Sabrina say)
They sometimes give up before they start because they fear failure
These doubts, worries and fears can stymie a homeschool high schooler's ability to build successes. Teens need experiences of failing or discouragement, learning from those failures and bouncing back with strategies for success. We homeschool parents are blessed because we can invest in our homeschool high schoolers (and their younger siblings) by teaching them to believe in their ability to bounce back after a failure or mistake and believe that they can do well.
BTW: Here are some of our favorite podcast episodes about helping teens face failure or discouragement.
When homeschool high schoolers believe in their own ability to bounce-back from failure or discouragement and believe they can develop their skills and talents, they have developed a growth mindset. It is one of the very important skills our homeschool high schoolers need in preparation for life.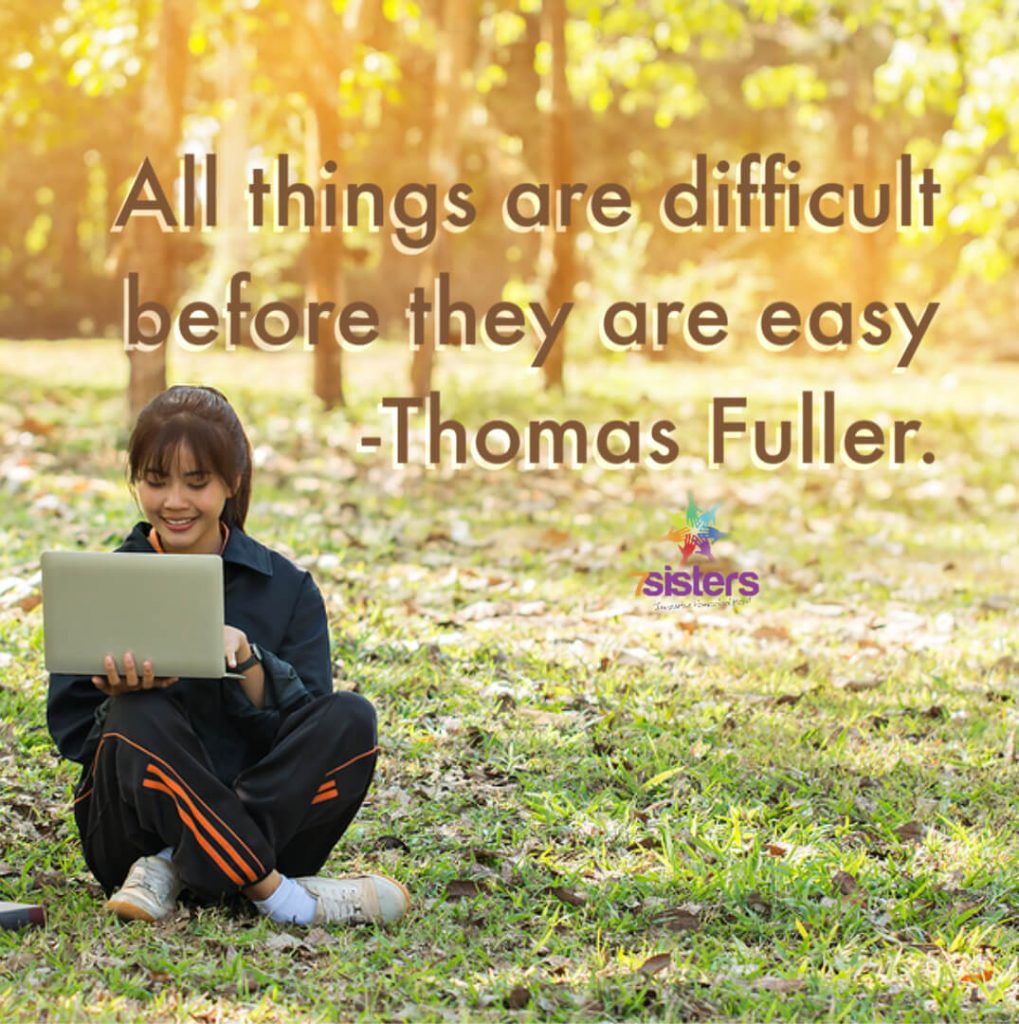 How do you teach a growth mindset in homeschool high school?
Carol Dwek, a professor at Stanford University, popularized the concept of growth mindset. She explains that the way teens can learn a growth mindset by learning these three skills:
Work hard

Develop strategies

Get input or help from others
She also says that it is important to train teens' to self-talk healthily.
When teens struggle with an academic concept or new life skill, it is easy for them to feel discouraged or call themselves failures. They might get bogged down in blaming themselves or others, then get angry or give up. Instead, they need to talk to themselves, using a powerful word: "yet".

Homeschooling high schoolers who have a growth mindset use healthy self-talk. They can say things like:

I can't do this yet but I will ask for help.

I can't do this yet but I have done other hard things before, so I'll figure out how to do this hard thing.
A growth mindset is the idea that talents and skills can be developed. In fact, the important thing for teens to know is that talents and skills can be developed…having a talent or skill is a developmental process. 
Teaching a growth mindset for homeschool high school requires that you allow your teens to experience:
trying and failing
learning from the failure/learning to develop strategies
then trying again
If teens have a growth mindset, when they make mistakes (or fail) they learn from the failure by recalibrating themselves, they allow themselves to bounce back. They use the three concepts that Carol Dwek proposed by saying to themselves:
I can work hard on this and I will learn

And I can develop strategies that will help me succeed

I can get input or help from others who already know what to do
For example: When teens find themselves struggling with algebra concepts, they do not tell themselves that they are struggling because they "can't do math". Instead, they use their growth mindset to say, "I can't do this quadratic equation yet, but I'll ask for help or look on YouTube or a website for ideas on how to do it!"
Homeschooling high schoolers who have a growth mindset can also give themselves pep talks, saying to themselves statements like:
I'm having a hard time with this, I can look for what's missing.

OR I'm having a hard time with this, I'll try some of my strategies.

I'm having a hard time with this, but I can keep trying.

I made a mistake, but mistakes help me learn.
You will notice that they are not ignoring the fact that they are struggling, they simply add a "keep trying", "encourage myself" statement.
Read more at Helping Teens Handle Procrastination 
Want a curriculum that will help your homeschool high schoolers get to know themselves better? Download 7Sisters' no-busywork, adaptable, interesting Introduction to Psychology from a Christian Perspective. Your teens will gain perspective on themselves and others.
7Sisters email subscribers receive periodic practical encouragement, special offers and NO SPAM EVER.

Click the image above to periodically receive real homeschool value in your inbox.