Here are Kim's How-to Tips for Homeschool High School Science.
How-to Tips for Homeschool High School Science
This post of how-to tips for homeschool high school science is from our friend, Kim, at Learning Hypothesis.
I have been teaching in some capacity for 15 years.  My focus is the sciences and my passion is making science education accessible to all students and educators. Most homeschoolers feel pretty good about science in the elementary years, but somewhere between middle school and high school intimidation sets in.
I believe the focus for high school science needs to be on creating a broad background in all sciences to have a good understanding of the basics for future coursework and career preparation and also to make educated decisions as a consumer of goods and services (including healthcare).
I suggest approaching science and math in high school with a *possible career* approach.  The newest generation of kids are predicted to go through up to seven career changes in their lifetime.  The choices that we make at 16 are not always what we decide to stick with at 26 or 36. I have seen the impact that lack of proper high school preparation has on students  (especially later in life).  Prepare for anything with good high school science education. Then you have given your teens the best possible start- options.
I suggest a typical sequence of:
physical science

biology

chemistry 

These are the 

bare minimums for science.

 
I believe that hands-on learning is best. For high school level courses, students (and parents) might prefer a tutorial or working in a small group with another family to help keep costs and mess down.  We currently work through science with another homeschooling family and we all look forward to experiment day.
You can also dual enroll, but it is not an option that should be taken lightly.
If you are looking for resources and inspiration for your science program, 
I host a month long Science Celebration periodically.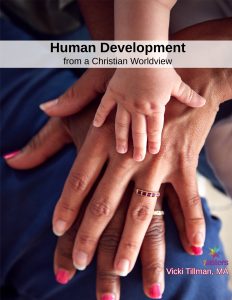 This celebration will cover ideas for preschool through high school.  Posts will be across all science disciplines, examples include the water cycle and Louis Pasteur.  There will be free downloads, a giveaway, and a challenge to help boost science in your homeschool.  It all starts in April.
I typically blog at The Learning Hypothesis where I talk about science education, curriculum, lesson planning, and homeschooling my crew.  You can read more about my suggestions for high school science at Learning Hypothesis.

From 7Sister Vicki: Homeschool High Schoolers also need a Health credit. Our Human Development from a Christian Perspective is a popular choice by many teens.
Wondering about science labs for non-STEM majors?  Have fun and expose your student to the wonders of God's creation.
Wondering about the best STEM fields?
Is your student struggling with the question, "What do you want to be when you grow up?" Career Exploration is a powerful aide in making the decision of what comes next after high school.
7Sisters email subscribers receive periodic practical encouragement, special offers and NO SPAM EVER.

Click the image above to periodically receive real homeschool value in your inbox.
How-to Tips for Homeschool High School Science
SaveSave
SaveSave
SaveSave