Make the most of your teens' interests! Here's how to turn interests into electives on the transcript.
How to Turn Interests into Electives on the Transcript
We 7Sisters graduated twenty-five of our teens through homeschooling high school, we also helped advise hundreds of local homeschooling teens through graduation. So, we have had lots of time to figure out the ups and downs of teens, transcripts and high school education.
One of the most meaningful positives of homeschooling high school that we have found is the fact that we can create electives for the transcript that reflect our teens interests! Teens in traditional school settings can develop interests also, but to a much more limited degree. By homeschooling these pivotal years, teens could spend lots of time exploring and developing interests. Then they could capture them to create a powerful transcript!
In other words, interests can become excellent electives for the homeschool transcript! Let's talk about it.
What kinds of interests can count as electives on the transcript?
Just about anything! After all, there's not ONE right way to homeschool high school and there's not ONE right way to choose electives. For instance:
If your teen has a talent they love to pursue, that can become an elective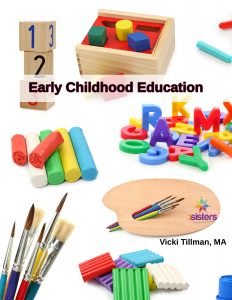 Here are some talents that our friends' teens have developed into electives:
Soccer (and other NCAA sports)
Filmmaking

Photography

Painting (and other Fine Arts)
Quilting

Leading Worship (theory and practice)

Vocal performance and choir
Woodworking
Culinary Arts

HTML

Basic coding
If your teen is not sure if they have a talent, but they just enjoy a subject or hobby, these can be counted as electives also
Many times, teens have a special interest in an academic subject that they do not actually need for graduation. Perhaps they have already fulfilled the basic graduation requirements in a subject but want to learn more. Or on the other hand, their state does not require a certain subject but your teen would like to learn about it. These may all be counted as electives on the transcript.
Here are some courses that our teens completed for elective credit:
What if your teens do not have any particular interests yet?
Often, teens who cannot tell you what they are interested in, simply have not discovered their interests yet. One way to help teens discover their interests it to try a number of new experiences. Here are some ideas:
Do new things.

Do some new crafts, models or artwork

Learn new home maintenance skills.

Take on new cooking or housekeeping skills.

Sign up for an online course on something they have never even thought about before. Look at EdX for some free courses, or at Code Apprentice a program by a homeschool graduate.

Interview relatives and friends about what they like and don't like about their hobbies, volunteer work, jobs and careers.

Increase volunteer activity. Pick some new areas at church and outside of church and volunteer their several times.

For even more ideas, check out:
How can teens earn those interest-based elective credits?
You and your teens can explore and develop interests for a useful electives on the homeschool transcript. Need more ideas? Here's are two helps:
Have fun trying some out!
7Sisters email subscribers receive periodic practical encouragement, special offers and NO SPAM EVER.

Click the image above to periodically receive real homeschool value in your inbox.