Sabrina shares: How to Write a Progressive Story
I have so many great memories of our homeschool co-op writing class when my kids were little.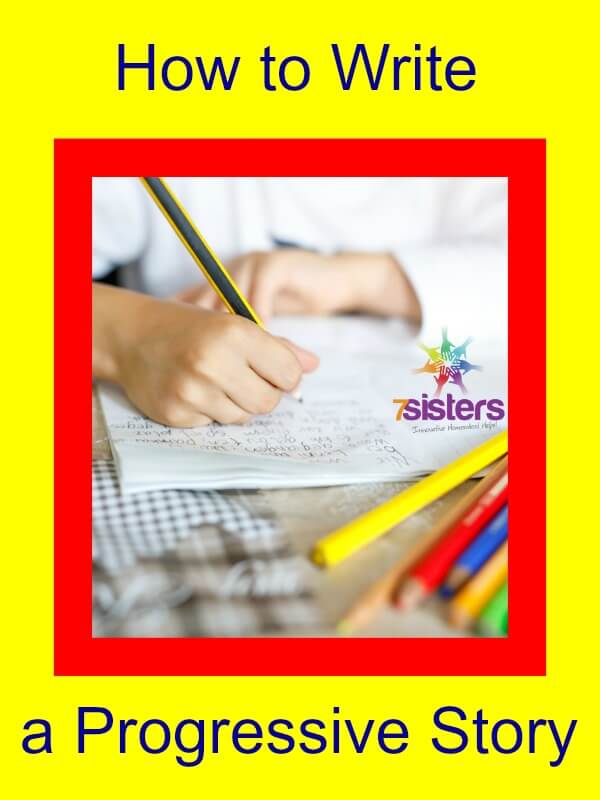 How to Write a Progressive Story
Allison and I had a co-op together for all the years of elementary school.  She taught most of the history and science, we did some beginning Latin together with our dad (retired professor from the University of Delaware, Dr. Gerald R. Culley – thank God for homeschool-supportive grandparents!), and I taught writing and art.
One of our favorite activities with the kids then was writing progressive stories.  If your younger students are looking for some fun to weave into the writing process, this can be a great way to provide it.
A progressive story requires two people, but if you have more (younger siblings, or a co-op, or even just a friend or two who have come to visit) it's even more fun.
–  Sit around the table so everyone can write easily.  Give each child a pencil or pen.
–  On a piece of notebook paper, write a story starter.  It can be totally boring; mom does not have to put much creative effort into this lesson plan!
"Once there was a girl who lived in a small house."
–  Pass the paper to the child on your right.  He or she now writes the next sentence in the story.
–  Continue passing the paper around the table, and have each child add a new sentence to the story.  When you decide they've had enough (we had them go on for AGES sometimes when the kids got giggling and on a roll!), write a closing sentence.
–  Then serve a snack or make everyone a mug of hot chocolate and read the story dramatically and with great feeling….all to the roars of approval from your author-audience!
This simple activity serves several purposes.
1.  It is fun.  For many students, writing feels like a chore.  This activity does NOT feel like a chore!
2.  It encourages creativity in students who are very reluctant to try creative writing.  There is only pressure to write ONE sentence each time the paper comes to each child.  They will soon see that even a simple sentence can bring a twist to the story, or introduce a crisis for the characters to face.
3.  It requires the writers to think logically about the structure of a story.  They will automatically be trying to build on what has come before on the paper.
4.  It requires flexibility.  The kids who have a preconceived notion of where the story "should" end up will have to adjust their idea as others add sentences in between their own.
5.  It can be tailored to lots of other learning taking place in your homeschool, both writing skills and other subjects like science or social studies.
Want your elementary students to become familiar with good stories? Check out some of our
Elementary Literature Activity Guides.
These Literature Activity Guides are written by Allison's husband, Wayne, a veteran elementary school teacher.
For your older elementary student, we have some Literature Study Guides to accompany some fun books.
Here is one of our Literature Study Guides geared to older elementary students, Sarah, Plain and Tall.
Wondering if Creative Writing is important even in high school? Click here for three reasons why the answer is, "YES!"
Read more about why schools should teach creative writing by clicking here.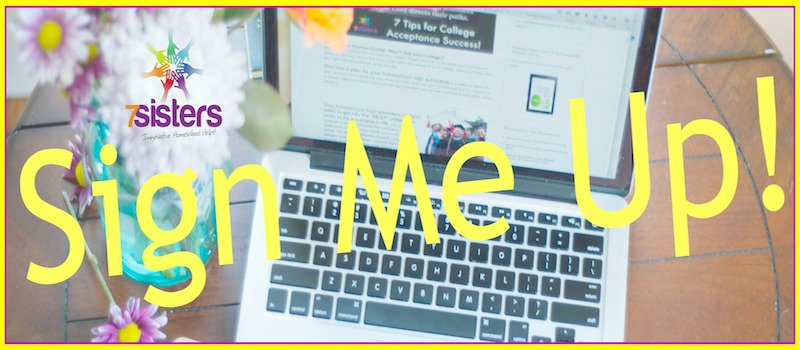 How to Write a Progressive Story
SaveSave
SaveSave
SaveSave
SaveSave
SaveSave
SaveSave
SaveSaveSaveSaveSaveSave