Here's how homeschool freshmen can get a jump on the high school transcript.
7Sister Marilyn has been principal of our local homeschool umbrella school for more than 2 decades. She has been advising college-bound homeschoolers in creating a college-attractive transcript for all these years. This is a post Marilyn created that shares some of the information she learned at a college-admissions seminar hosted by Tufts University.
You can take this information as a planning tool for creating a great transcript for most competitive colleges. So here's how homeschool freshmen can get a jump on the high school transcript.
Vicki and I attended a seminar, given by Tufts University, about the criteria the admissions office evaluates in recommending someone for admission. Tufts' admission process is considered selective. They admit about 21% of the students who apply, with mean SAT scores (according to their website) of 670-760 (critical reading), 680-760 (math), and 680-760 (writing).
Despite these impressive scores, the admission selection is not only based on test scores. They also look at:
the high school transcript
talent
voice
Some of the criteria are not in your control and some have to wait until you are older, but there are some things that homeschool freshmen can get started on now.
Homeschool Transcript
Everyone knows that students must attain a certain level of academics in order to be accepted at college. While Tufts understands that ninth grade is a transition year, the academics should still show some rigor. Having advanced and honors level classes is a plus. Here is
a post
and an
episode of The Homeschool Highschool Podcast
that help explain the higher levels for high school core courses on a transcript.
The transcript is evaluated, along with the standardized testing scores, so both are important. They also evaluate these scores in light of the school profile. (What is the school profile? It is a detailed description of the school's mission, distinctives, educational expectations and successes. Homeschool umbrella schools will have one. Individual homeschool schools can make their own.)
What about talent?
This is where your extracurricular activities come in. Tufts University (and other competitive universities) look for several things:
One is whether a student is well-rounded or specialized. Neither is better than the other. What they want in either is to see activities that are sustained over all four years or that you have a variety of activities in which you are immersed, rather than dabbling in activities a few hours here and a few hours there.
Another is involvement for all four years of high school. One major mistake is to neglect extracurricular activities in your underclassman years and suddenly becoming involved as an upperclassman. They are well aware that many students that wait to become involved as upperclassmen are playing "the admissions game" and trying to impress the college admissions officers. Here is a post explaining extracurriculars.
Yet another is leadership. Leadership does not simply mean being president of something. It can include coming up with ideas for an organization your teen is involved in, organizing a small team for a service project and more. Also, while it is good to show some leadership, they also are aware that there need to be good team members as well as leaders.
Community service is also a necessity. Log hours. Log hours. Log hours. Here's an episode of The Homeschool Highschool Podcast about how to include service on the homeschool transcript.
Most of the other criteria have to wait until you are in 11th or 12th grade. The most important things that you can do as a 9th or 10th grader is to be diligent in academics and get involved in at least one or two extracurricular activities and community service.
What a great way to find out more about yourself, which will, in turn, be a big help in demonstrating *voice* when it comes time to write those essays!
What is *voice*?
Voice is your tone, the way you express yourself in the college admissions essay. For many competitive colleges, your essay will be a make-or-break part of the application process. You have lots of time before you write that essay, but when it is time:
And things will be fine!
Getting practice writing those college admission essays (and SAT essays) is a good idea. 7Sisters' Essay Writing workbooks coach students through the essay-writing process in a low-key, non-threatening, no-busy-work, you-can-do-it manner.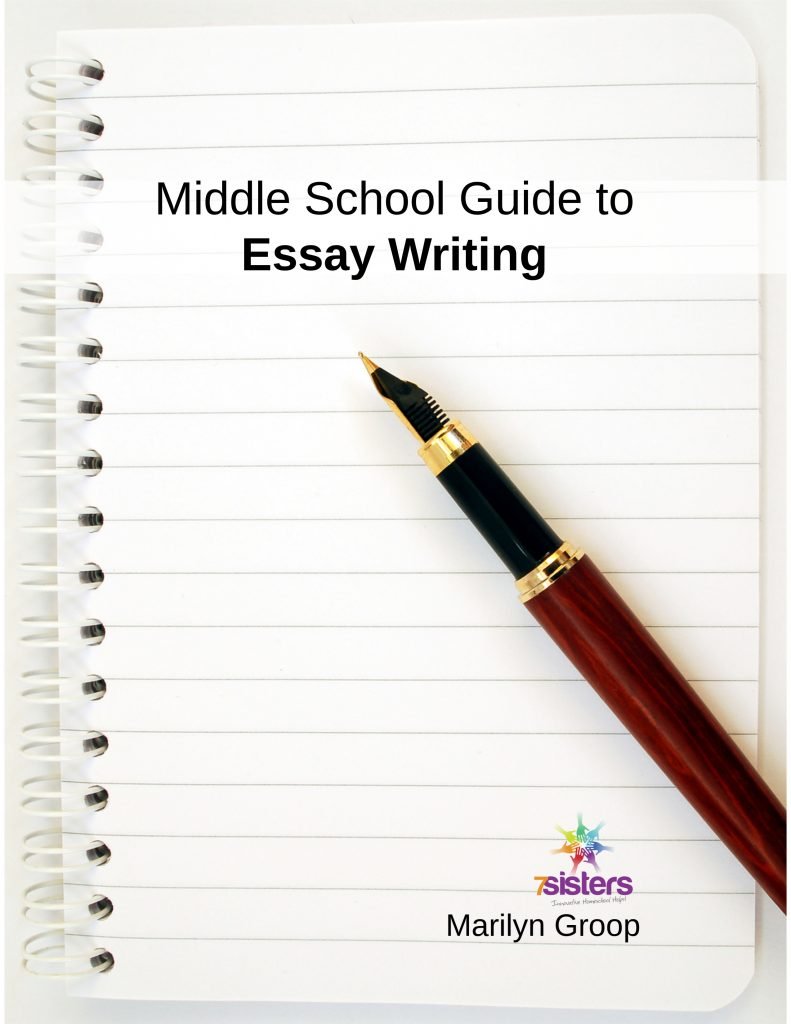 7Sisters email subscribers receive periodic practical encouragement, special offers and NO SPAM EVER.

Click the image above to periodically receive real homeschool value in your inbox.
How Homeschool Freshmen Can Get a Jump on the High School Transcript