Homeschooling an average middle schooler can be stressful for parents who have been brainwashed to think that you MUST produce the next Einstein or else you have failed!
Homeschooling an Average Middle Schooler
Here's the truth: Your average middle schooler is ABOVE AVERAGE in God's eyes. Your child was created perfectly by Him.
Actually, there are very few Einsteins. MOST people are average (kind of the definition of the word). God doesn't need 1.7 million Einsteins out our 2.2 million homeschool students. (Dr. Brian Ray at the National Homeschool Researcher has some great data in a free PDF on homeschooling.)
Rather, God wants millions of:
Homemakers
HVAC servicers
Military personnel
Missionaries
Plumbers
Artists
Entrepreneurs
Next generation homeschooling parents
When you're homeschooling an average middle schooler, you are training him/her for the real life mission field of life right where we are.
Remember, your average homeschooler is ABOVE AVERAGE in God's eyes.
So, don't be stressed about your kid's IQ! The goals of homeschooling an average middle schooler should look like this:
1. Christ in them, the hope of glory
Read Scripture
Model faith
Pray together
2. Character Development 
Serving
Responsibilities
Emotional Regulation
Physical Awareness & Self-care
Managing Money & Resources
Appreciate God's Creation and Other Beautiful Things
Not addicted to online or electronic gaming
3. Develop Academic Competence
Find areas of strength and develop them with experiential learning such as projects, field trips, real books, and no-busywork curriculum
Compensate in weaker areas. Don't try to make your child something he's not. Work with curriculum that won't waste useless hours on something that is way to difficult.
Do lots of discovery learning in order to reveal new strengths and interests (NEW trips, co-ops, online classes, ideas, crafts, etc).
7 Sisters' Middle School Essay Writing was kid tested to help either average or inspired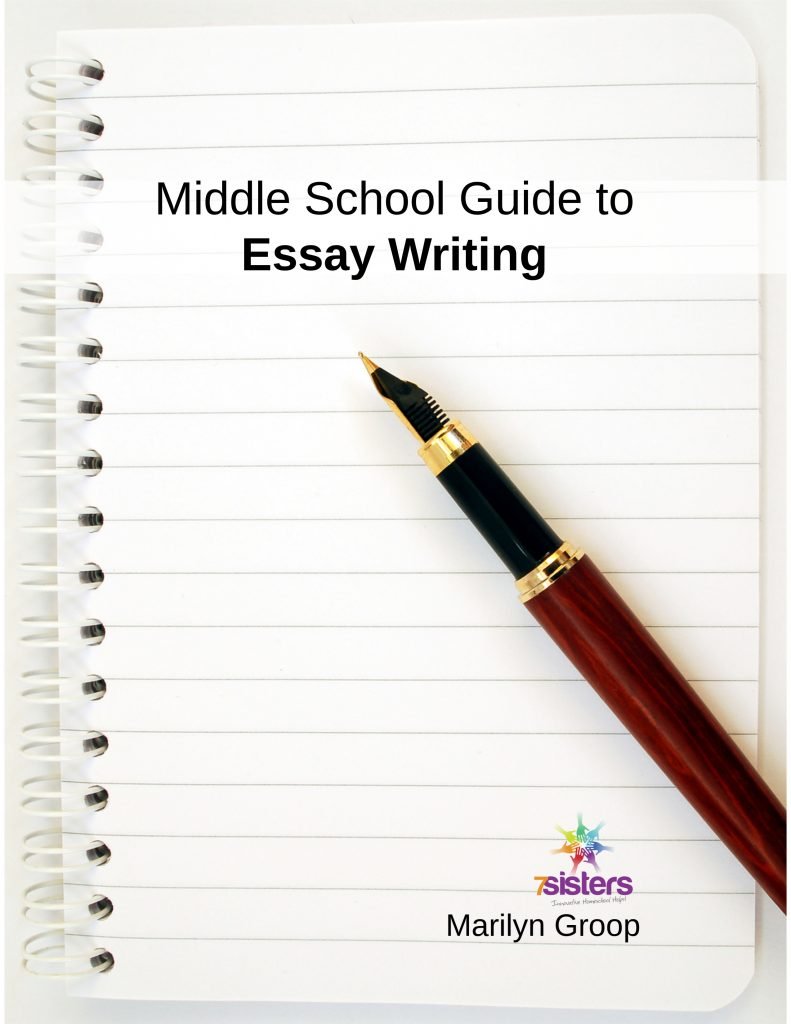 homeschoolers to gain confidence and competence in essay writing. If you're homeschooling an average middle schooler, this is a solid place to develop your writing curriculum.
This  10 week downloadable text guides through:
Basic essay format
Persuasive essays
Literary analysis
Compare/contrast essays
Editorials/letters to the editor
Tips for taking a short-answer essay test)
AND includes rubrics for scoring
Here's Sabrina's talk on character-building curriculum
7Sisters email subscribers receive periodic practical encouragement, special offers and NO SPAM EVER.


Click the image above to periodically receive real homeschool value in your inbox.