Why is Language Arts Such a HUGE Credit?
Why is Language Arts Such a HUGE Credit?
In my years as a homeschool high school academic advisor, I was often asked why Language Arts was such a huge credit. I admit, compared to Social Studies, Science, Math or World Languages (the other core courses on the high school transcript) it seems a more complex credit.
Homeschool high schoolers need 4 Language Arts credits for graduation. Let's take a look at what a good English/Language Arts credit needs to include:
Literature: a variety of genres and topics over the 4 years

While the reading material may be largely on one topic (British Literature, American Literature, World Literature, or other specific topics) or a mixture of topics, there should be several genres each year
Some literature should be read for pleasure
Some literature should be assigned and include interaction with the text (study guides, projects, discussions or assignments)

Writing: a variety of types of writing each year. Many students do best with (and colleges like to see) a mix such as:

Essays
Research papers
Short stories
Poetry

Vocabulary each year
Grammar/Editing each year
Public Speaking: at least one experience each year appropriate to the teen's ability and circumstances
(You may have noticed that 7Sisters' Literature, Writing and Public Speaking guides help your teens cover all these components in a no-busywork, level-able, interesting and affordable way!)
Each of these credits should be completed at a level of rigor appropriate to each homeschool high schooler's interest, ability and goals. For a comprehensive look at how to cover Language Arts at the different levels, here is our homeschool umbrella school's guidelines.
Why is Language Arts such a huge credit? Here's what I tell parents:
The complexity is embedded in the definition: English/Language Arts is the study from elementary through secondary grades of reading, composition, grammar, vocabulary, spelling and dramatics. (At high school level, spelling is part of vocabulary and drama or public speaking is part of reading/literature.)
When we have spoken to college admissions officers over the years, these are the components of English/Language Arts for which they are looking.
Sabrina shares more on why and what of Language Arts HUGE credit:
What about college courses?
Homeschool high schoolers sometimes take a Freshman Literature or Freshman Composition course while still in high school. These courses rarely contain the richness of a high school course. It is up to the parent, umbrella school or advisory organization to decide how to translate college English courses to the high school transcript. (Here's a post on the pros and cons of earning college credit during high school.)
For more on how to homeschool high school, take our online, self-paced course for homeschool moms: Homeschool High School: You CAN Do It!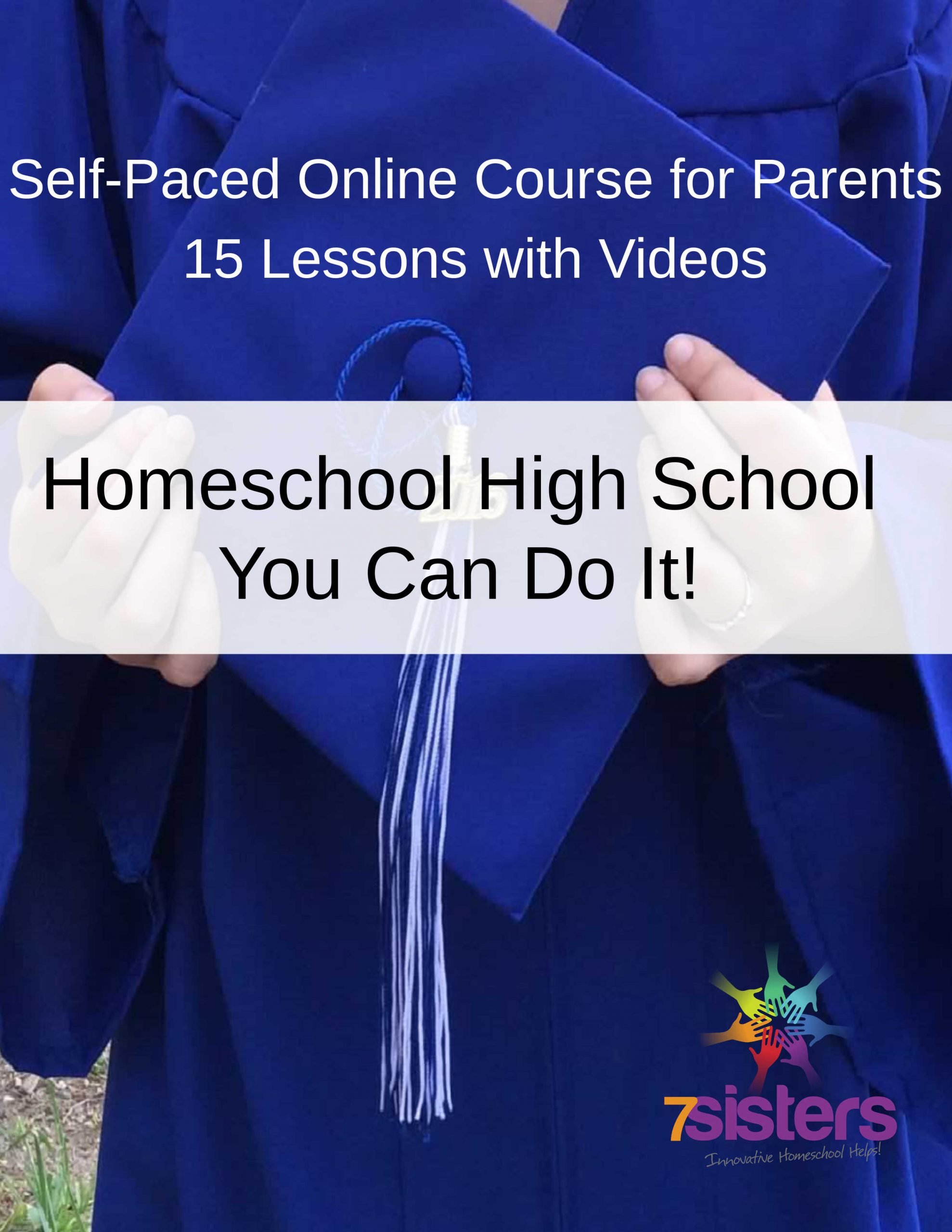 In all my years of advising homeschool high schoolers, I've never had one come back to me after graduation and say they wish they hadn't worked so hard on Language Arts over the years. In fact, many of them have thanked me.
Want some cool Language Arts ideas from one of our homeschool mom-friends? Check out this post by Betsy.
7Sisters email subscribers receive periodic practical encouragement, special offers and NO SPAM EVER.


Click the image above to periodically receive real homeschool value in your inbox.
Why is Language Arts Such a HUGE Credit?