One of the terrifying life skills: Public Speaking.
Life Skills: Public Speaking
Don't faint! I know most people would rather die than do Public Speaking, but it is a necessary life skill. I'll tell you how to take the fear out of speech and give your homeschool high schoolers a delightful experience learning Public Speaking.
Why is Public Speaking a life skill? Because NO ONE can escape Public Speaking. Here are some real-life examples:
When my daughter was a senior in high school, she was taking some photography courses at the local community college. One day her department chair grabbed her and said, "The board is deciding right now whether to drop our program. Come with me and tell them why they should keep it!" My daughter had only the time it took to walk down several hallways to prepare a speech for some very powerful people. Fortunately, she was used to extemporaneous speaking because she was in our local homeschool Debate Team. She spoke, the board listened and the program is still going.
All our teens who have gone to college must make presentations in their classes.
Some of our local homeschool graduates have gone on to be team leads at their jobs. All of them must make presentations.
Many of our local homeschool graduates now teach choirs, Sunday School, children's church or youth groups.
A number of our homeschool graduates have public service jobs where speaking spontaneously is part of the job.
Some of our teens have gone on to become teachers in regular schools or colleges.
Life skills: Public Speaking is an important one.
So how do you take the fear out of Public Speaking?
Put it in a fun, friendly format (please forgive the alliteration).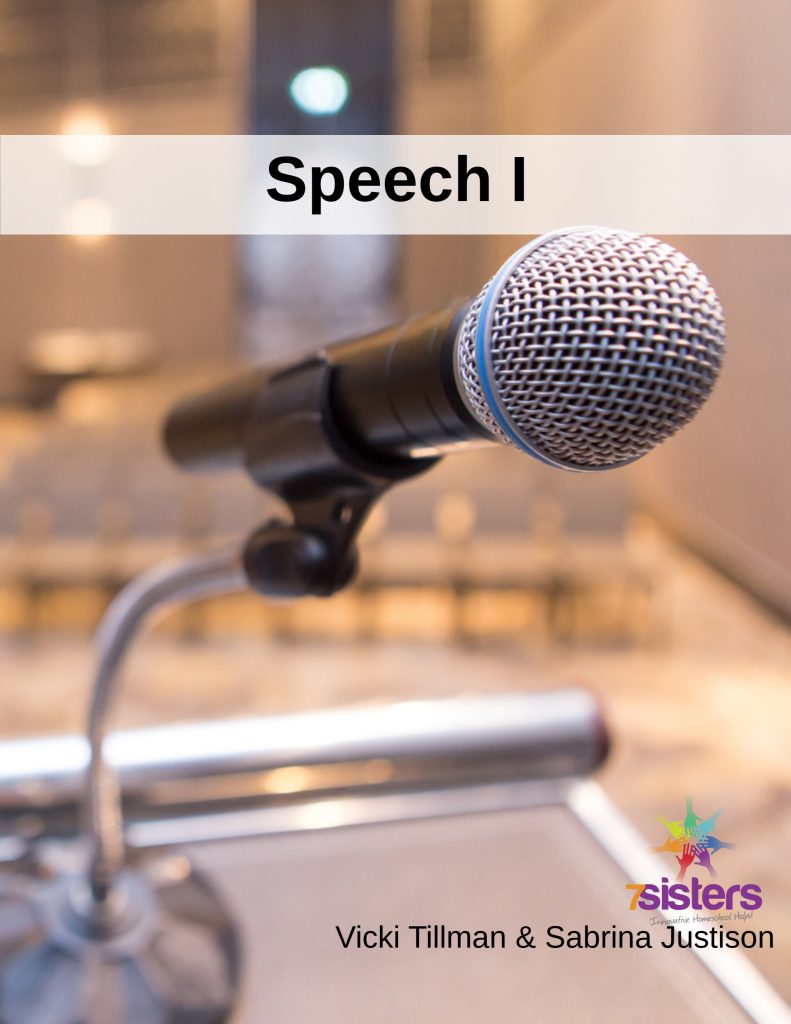 Years ago, I started a local homeschool public speaking club, which we quickly modified to make it more fun. We spent the majority of our meetings learning a specific skill and doing goofy activities that made the teens laugh- and when they laughed they learned, and when they laughed they lost their fears.
7Sisters Homeschool has captured those skills and activities in Speech I: Public Speaking and Practical Life Skills.
This light-hearted, step-by-step guide coaches teens through the Public Speaking process in such a fun way that they hardly know they are Public Speaking. The book can be used for individual homeschoolers or groups.
For more on teaching public speaking skills to your teens, check out this post in our Authoritative Guide series and this list of additional helpful resources for Speech class.
Download your copy today and help your homeschool high schoolers have fun with Public Speaking!