By request: Light-hearted classic books for teens.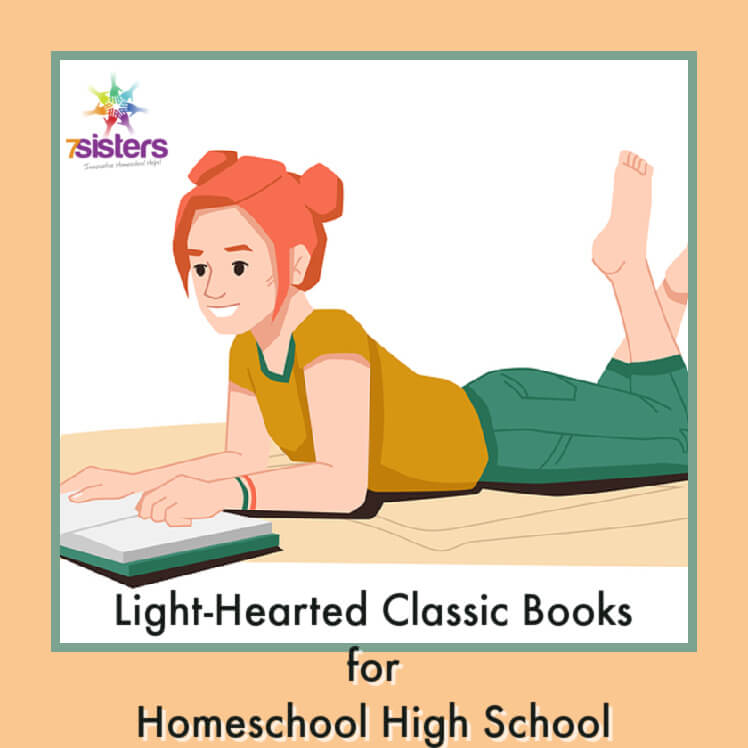 Light-Hearted Classic Books for Teens
We all know that homeschool high schoolers must read a lot of literature every year for their English/Language Arts credits. But does it always need to be stuffy, old-school classics?
After some tough years globally, we have been receiving requests for light-hearted literature for their homeschool high schoolers. We all know that teens need to be reading a lot for their English/Language Arts credits. That's great!
But often, literature deals with heavy topics. This is as it should be. Teens need to learn to wrestle with tough ideas and gain critical thinking skills. However, sometimes we need a year to LIGHTEN UP!
So, we crowdsourced with our 7th Sisters and homeschool graduates: What are your favorite books that did NOT include difficult moral topics, murder or suicide?
We asked for ideas from all genres and got LOTS of excited feedback. It turns out that some of the light-hearted reading remains the most memorable.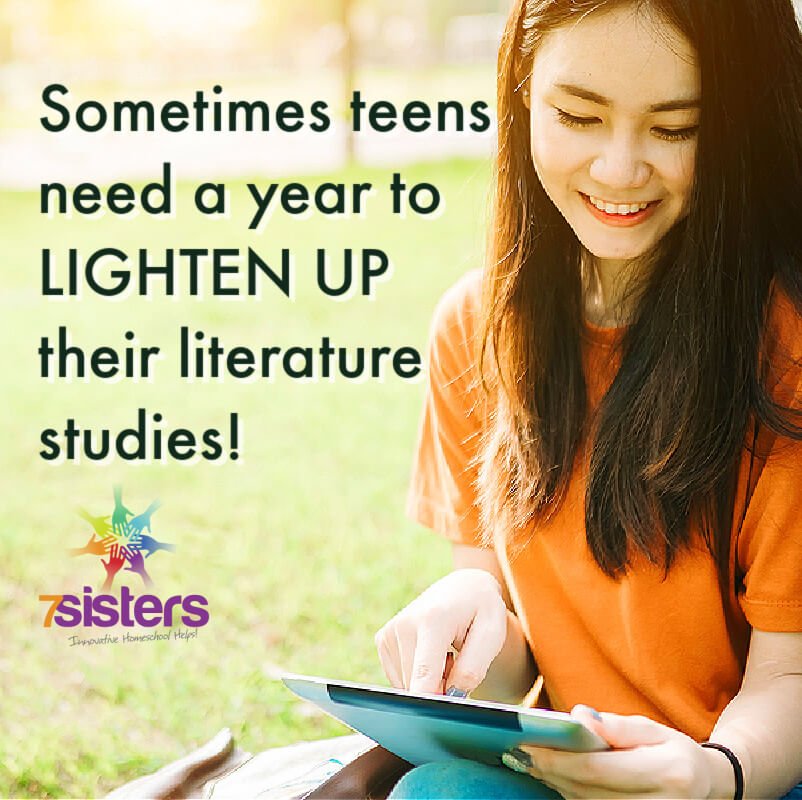 So, here is a list of light-hearted classic books for teens
I have to admit, some of the adventure novels have some violence but hopefully in the swashbuckling way that will not stress out a pandemic-stressed teen. Use your own guidelines (and your teens' opinions) to make reading choices.
Also, note: the term "classic book" is used generously in this list. After all, we are homeschooling families so we do what is best for our teens' education. In this case, if the book, play or poetry has survived and is popular into a second generation of readers, we added it to the list.
Please feel free to narrow your definition, there are plenty of classic, classic books on this list. (BTW- if your teens need to be encouraged to read classics, here's post from Dr. Micah Tillman to help understand why one should read old books.)
If you would like to follow the 7Sisters guidelines (remember: there's not ONE right way to homeschool high school, we simply share what has worked for our teens and the teens we have taught over the decades), do literature study guides once or twice a month, but not for every book.
We've included links to 7Sisters study guides for books that were suggested (and that we have guides for, of course).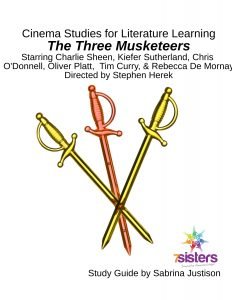 Novels from World Authors
Novels from British Authors
Books from US and Canadian Authors
Biographies and Memoirs
Poetry
Plays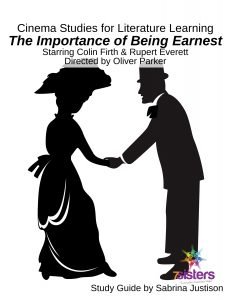 Theological Books and Devotionals
Cinema Studies for Literature Learning
Sometimes, movies can count as literature. 7Sisters Cinema Studies for Literature Learning teach literature themes and ideas in the context of specific movies that illustrate those themes.
Some of our most light-hearted and inspiring Cinema Studies for Literature Learning study guides are: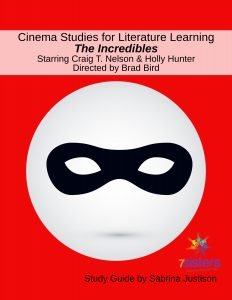 Want more ideas for light-hearted reading? Here's a list of American History novels suggested by our 7th Sisters and a list on goodreads.
7Sisters email subscribers receive periodic practical encouragement, special offers and NO SPAM EVER.


Click the image above to periodically receive real homeschool value in your inbox.
Light-Hearted Classic Books for Teens