Here is Marci Goodwin's Review: Introductory Guide To High School Writing.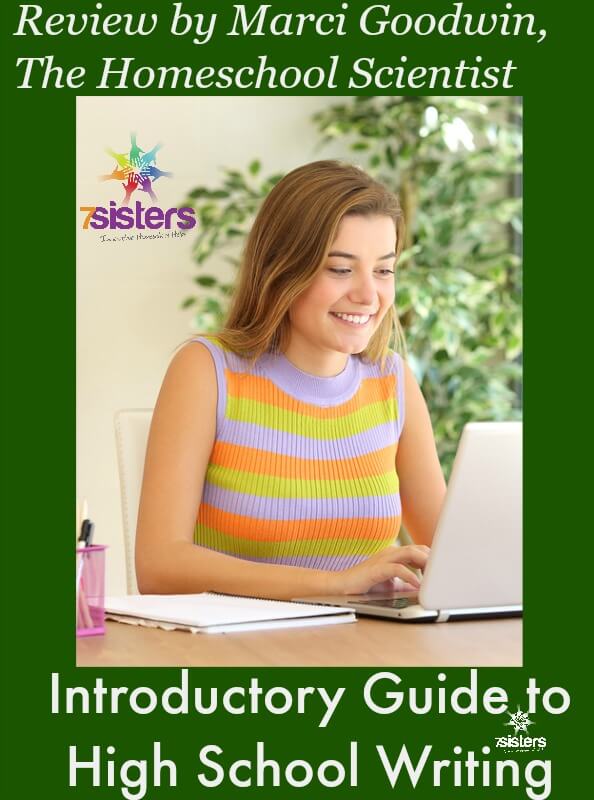 Marci Goodwin's Review: Introductory Guide To High School Writing
Marci Goodwin, the popular and helpful Homeschool Scientist, is a help and encouragement to all of us homeschool moms who need inspiration and encouragement for teaching science. Today, Marci shares her experience using 7Sisters' Introduction to High School Writing with her daughter.
Ask homeschool parents in what subjects they feel they need the most teaching help and guidance and you will mainly hear math and science. Those can be tough subjects that not everyone loves or has an aptitude for, especially when you get to the higher grades.
That's not the case in our homeschool. My educational and professional background is in math and science. I love it! STEM is where I feel the most comfortable. Teaching writing is where I struggle most – and I write for a living!
To me math and science has a logical sequence to it. You learn step-by-step and build as you go. Then, you make connections between the different concepts you learn. It makes sense to me.
I know writing has a pattern and sequence to it, as well, but it isn't as easy for me to see and is hard for me to teach. Over the years, we have muddled through writing lessons and the kids have learned to write, but they need to grow their skills.
High School Writing Curriculum
My daughter enjoys creative writing on her own time, but cringes at the thought of structured writing like in themed essays or research papers. Now that she is in high school, writing papers and essays is becoming more important. I see the need to work on those technical writing skills.
We looked at many options for writing curriculum and lessons. Nothing seemed to fit her learning style. We were looking for that step-by-step logical sequence writing lessons without a lot of fluff and busy work.
Since this is not my area of expertise, I asked some veteran homeschool moms for advice. (There's a tip for you.) The answer I got should not have surprised me.
Several moms told me about the Introductory Guide To High School Writing from 7 Sisters Homeschool. 7 Sisters specializes in high school electives that are interesting, self-directed, and don't have fillers and busy work. Exactly what we were looking for!
Introductory Guide To High School Writing
The Introductory Guide To High School Writing curriculum from 7 Sisters Homeschool is actually consists of 4 writing guides –  poetry, short stories, research paper writing, and essay writing. This is a full year writing curriculum that takes care of the writing portion of the required high school language arts credits.
Each guide is divided into 4 lessons per week. We loved this, because it fits with our 4 day a week homeschool schedule. (We do curriculum for 4 days and then Friday is cleaning and field trip or catch up day.) The lessons break the writing process into bite-sized pieces that allow students to grasp each part of the process before moving on. Before they know it, they have a completed piece of writing.
We have been using the Introductory Guide To High School Writing this school year with my 10th grade daughter. At first, my daughter was worried that it would be another dry, boring writing curriculum. It is not. Even though the lessons are broken down to teach each element of writing, they are taught in a way that is interesting.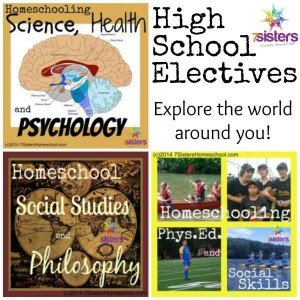 For instance, my daughter loved the lesson in the short story guide where the students were encouraged to write the story using Twitter – 140 character lines complete with hashtags. Novel, fun approaches to the creative writing process like this are other things that set this curriculum apart.
Unlike other curriculum, my daughter never feels rushed or like she is wasting her time like she did with other writing curriculum. Each lesson has a purpose and a goal. Complete the lessons and you are ready for the next step.
Right now, she is in the middle of the research paper guide. Before this year, whenever she would have to write a research paper, she would panic and not even know how to start. I love to see how calm she is as she moves through the 7 Sisters Homeschool guide. She is actually enjoying the research process and gathering information.
This is not our first go with 7 Sisters Homeschool curriculum and it won't be the last. 7 Sisters Homeschool is known for quality literature and elective studies. Take a look for yourself. As for us, we are hooked.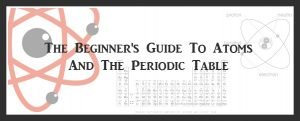 Visit The Homeschool Scientist and download her wonderful and affordable introduction to Chemistry. Any mom who is rusty in chemistry can use this along with her kids to get herself up to speed on the basics.
7Sisters email subscribers receive periodic practical encouragement, special offers and NO SPAM EVER.

Click the image above to periodically receive real homeschool value in your inbox.
Marci Goodwin's Review: Introductory Guide To High School Writing