In my years as a homeschool advisor, master portfolio for homeschool high school student was a great option!
I've worked with many students who will not shine in testing situations. When they take SATs or ACTs, the results look nothing like their abilities. The parents ask what to do?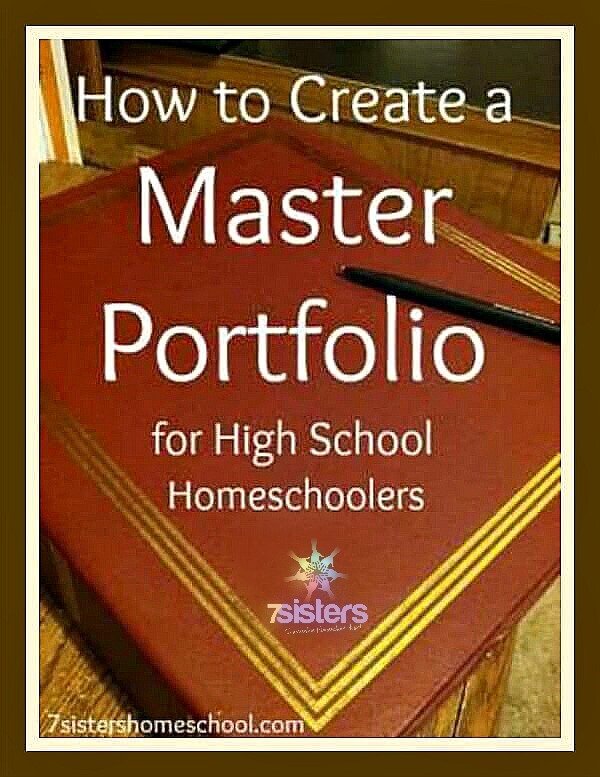 Master Portfolio for Homeschool High  School Student
A growing number of colleges these days have changed their stance on college-entrance type exams. Some have waived the requirement. Some (like community colleges) never did require these tests. Others will accept a Master Portfolio for a homeschool high school student in lieu of testing or along with testing.
The portfolio for a homeschool high school student is an alternative to testing for students who should not take standardized tests like the SAT or ACT or Terra Novas.
Our local parents who choose a Master Portfolio option for their students will follow these guidelines.
The master portfolio is simply the best of all a homeschool high schooler's work and experiences in one large binder.
The master portfolio should include:
1) Large section dividers for each year of high school: 9th grade, 10th grade, 11th grade, 12th grade
2) Smaller dividers for each subject covered each of those years. At the minimum, have a divider each year for:
-Language Arts (Click here for more information on what to include in Language Arts)
-Math (Don't forget to include the all-important consumer math or financial literacy)
-Social Studies (Click here for more information on what to include in Social Studies)
-Science (Need some lab ideas for a non-STEM major? Click here)
3) Other smaller dividers should be included in the year taught, for each subject that was not a four-year subject.
For example:
-World Language (Click here for ideas on making World Languages fun!)
-Fine Arts (Make the transcript sparkle with fine arts!)
-Phys Ed (Need help to make Physical Education meaningful? Click here.)
-Career Exploration (Why does my student need Career Exploration?)
-Religion (Don't forget Apologetics.)
-Other electives (Which activities are electives versus extracurriculars?)
4) As an introduction for each year divider, give a list of courses completed in that year
5) In each subject divider for each year, explain:
-the name of the course
-how much credit was earned
-the manner in which the credit was earned (textbook, Carnegie hours-logging, other)
6) For each year's Language Arts credit, include:
-book list
-papers written
-vocabulary and grammar tests
-public speaking log
7) For each year's math credit include:
-name of textbook
-tests
8) For each year's social studies and sciences include:
-name of textbook
-tests
-papers
-log sheets
-any other pertinent information
9) For each Carnegie-hour course, include:
-log sheets
-additional material to illustrate the learning experience (photos, certificates, report cards, brochures)
10) Add section dividers for each year's extra-curriculars, service hours, and competitions.
11) Attach a transcript to the beginning of the binder's materials
Maybe you only need to keep a portfolio for one subject. Cheryl Carter has a blog post on "Why Your Child May Need a Writing Portfolio." 
Does your student need help in determining his/her future direction? Career Exploration is essential to helping your student investigate options.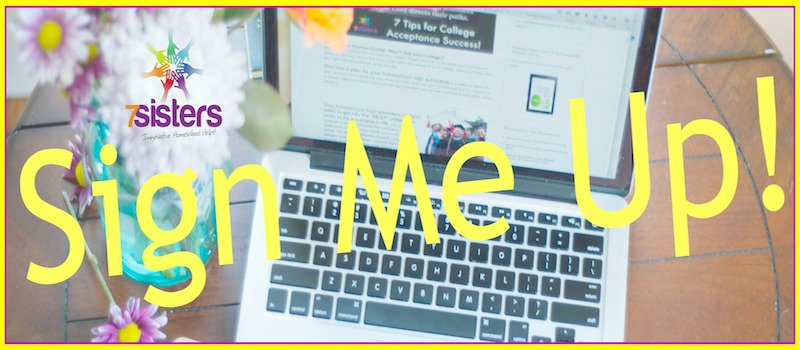 Master Portfolio for Homeschool High School Student