Here are tips for the perfect high school experience and the perfect homeschool transcript:
The Perfect Homeschool Transcript: What Your Teen Should Include
You don't want to waste 4 precious years of terrific homeschool education by creating a transcript that is missing important information. What are college admissions officers looking for? What makes them like homeschool high schoolers? Vicki shares tips for creating a perfect homeschool transcript.
In this short video I explain the common necessary items like name and birthdate.
But do you have enough credits and the correct kind of credits colleges are looking for?
Don't forget about SAT/ACT!
What other topics should be covered on a transcript?
To read more about great tweaks for a college-attractive transcript, check out our Transcript Checklist.
If you're wondering what highly-selective colleges look for in a transcript, we have tips.
If you just need a typeable template to get this transcript done, well just download ours and get it done.
How to Create High School Transcripts:
We have also heard from homeschool graduates that sometimes, a decade after graduation a school, graduate program or employer wants to see the high school transcript.
Homeschool high school transcripts are important! But do not worry. We are looking out for you!
Your 7Sisters have put together everything you need for homeschool high school transcript, including:
File 1: A transcript template in easy-to-use editable pdf format
File 2: A high school checklist, to help you and your teens keep the course requirements organized
File 3: A detailed, 75-page guide with details on how to create a meaningful high school transcript
If you still feel like you have questions and uncertainty about creating a high school transcript we have an Authoritative Guide we wrote that puts all our ideas, resources and tips into one place.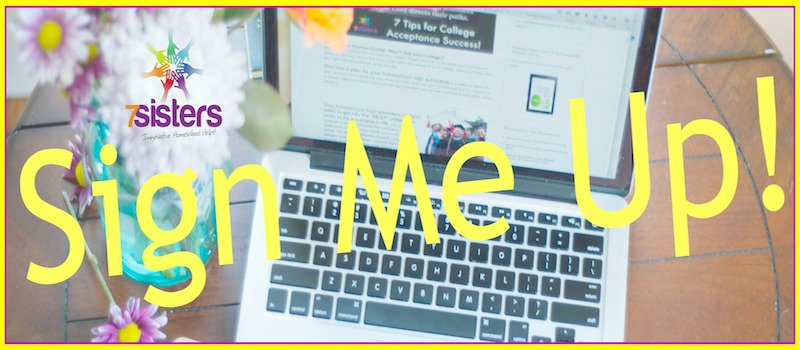 The Perfect Homeschool Transcript: What Your Teen Should Include