Here's how to plan for a balanced, fun high school writing curriculum.
Plan for a Balanced, Fun High School Writing Curriculum
Homeschool high schoolers should do a lot of writing. For those who are college bound, doing lots of writing is necessary college prep. Even those who are going straight into the workforce need to write, write, write.
Students who write, better learn to think critically and think creatively. No matter what their jobs after high school, they will need those 2 skills.
Writing forces high schoolers to capture thoughts, think things through, and articulate their ideas.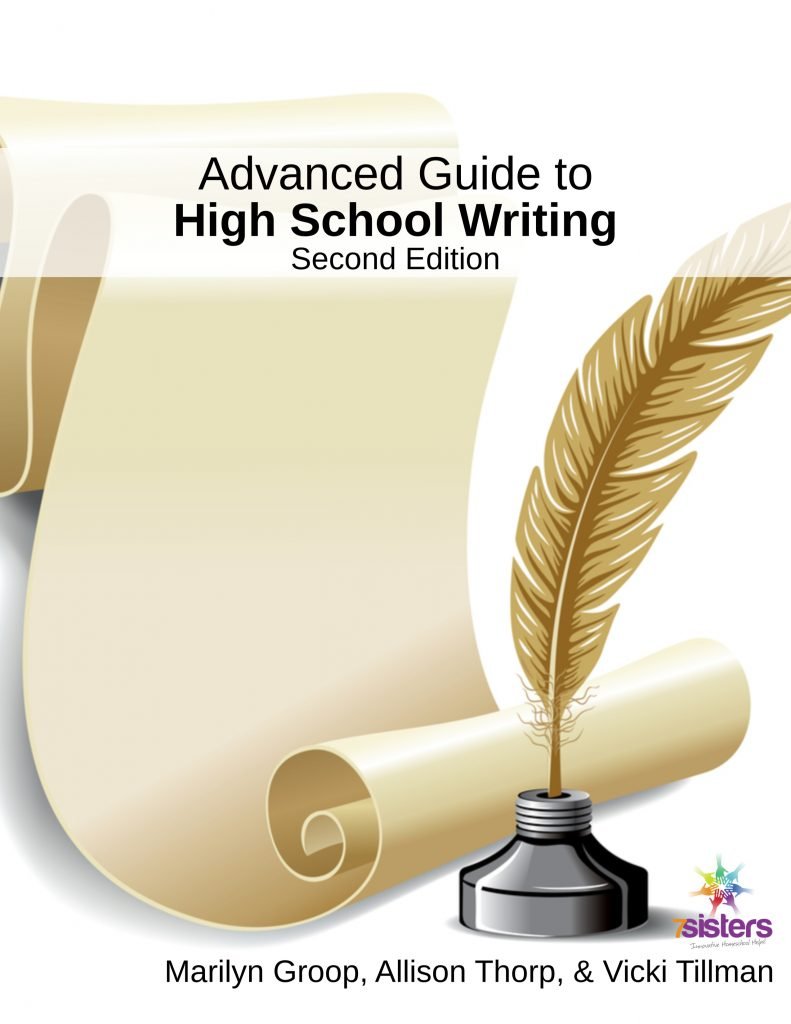 Think about it. Whether or not teens attend college, they will still vote. Wouldn't it be nice if all Americans could and would think and articulate their own thoughts before they vote?
What ruins writing for so many homeschool high schoolers is that they have been using curriculum that is boring, over-teaches and full of busywork. That's what our teens were telling us back in the day.
So we 7Sisters developed writing curriculum that would be:
FUN
but also balanced (covering what they need for graduation and life after high school)
Our writing guides are homeschool high schooler approved. The 7Sisters' teens all had strong opinions on the topic of writing (and most other things). They let us know what worked for them and didn't.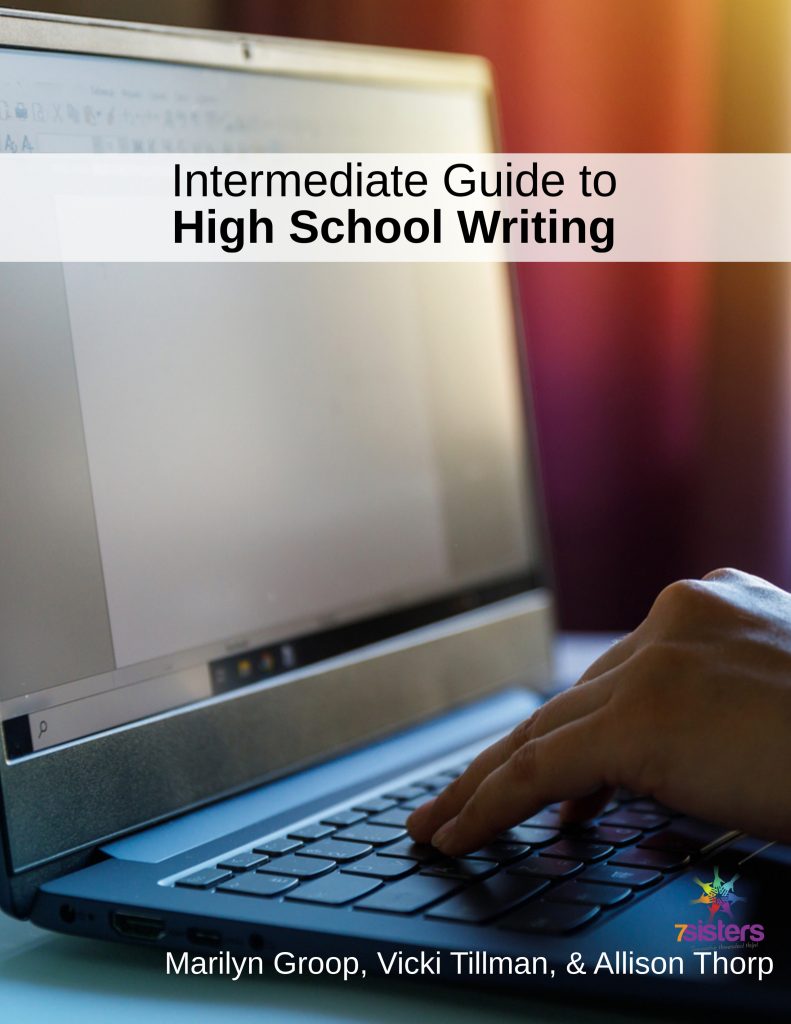 That's why 7Sisters writing guides are fun and balanced. They cover what we moms know they need for their homeschool transcript. We know they need:
That's exactly what 7Sisters writing guides cover. AND they cover writing in a way that homeschool high schoolers enjoy (most of the time, anyway). The lessons are short, understandable, success-oriented and great for independent study or co-ops.
You can find a year's worth of writing (all 4 topics) in each of 7Sisters writing bundles:
Plan well for the fall. Download a copy of 7Sisters writing guides! Check our our Authoritative Guide on High School Writing Requirements and for a in-depth discussion on goals and grading writing assignments for homeschool high school, check out this post.
7Sisters email subscribers receive periodic practical encouragement, special offers and NO SPAM EVER.

Click the image above to periodically receive real homeschool value in your inbox.
Plan for a Balanced, Fun High School Writing Curriculum