Here are pros and cons of earning college credit during homeschool high school.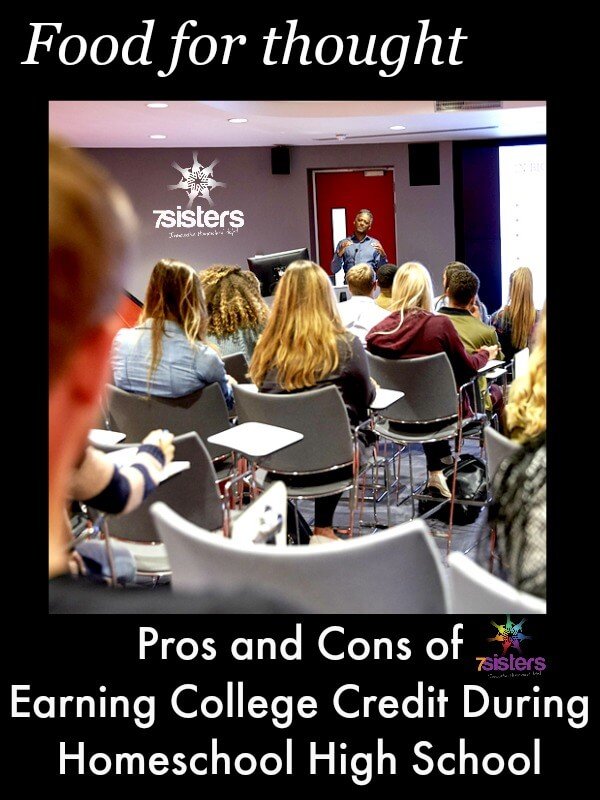 Pros and Cons of Earning College Credit During Homeschool High School
Earning college credit during high school is all the rage these days. Public schools, private schools and homeschools are all pushing their juniors and seniors to knock out college credits while still in high school. In recent years as I have served as homeschool academic advisor and coach I have had more and more homeschool parents feeling pressured to get their teens into college classes.
Is it the best thing for homeschool teens to earn college credit during high school? What are the pros and cons of earning college credit during homeschool high school?
Pros:
Colleges often give steep discounts to homeschool juniors and seniors taking their classes.
It often saves money in the long run to knock out some college courses early.
It proves your teen can do college level work.
It adds some power to the transcript.
If your teen has interests or specialties that they need to develop but have exhausted the homeschool resources, college can supply that need.
At some colleges, teens coming in with a few credits can register before those that don't have credits.
If going into a trade, trade classes at the local community college can help your teen graduate ready to work.
Cons:
Grades earned in college courses, even in high school, stay with the student through college. If teens are not ready to buckle down and work hard, they might end up lowering their college GPA before they even get to college.
Not all credits transfer. This is particularly true with 100 level Composition or Math courses. Check local *transfer-to* colleges to clarify what will transfer.
An important part of college is networking with the professors, staff and fellow students. Reference letters, experience/opportunities, connections come out of the college experience. Often teens are not mature enough and/or the teachers feel like their networking energies are more appropriately invested in college-aged students. Teens can feel like "5th wheels".
Teens who are working on college courses sometimes miss the richness of what high school courses can provide. This is particularly true of Language Arts and History courses.
Teens with multiple college courses each semester often do not have time to do adolescent-appropriate growth and development. Teens need to try on hats, do new things, be involved in various activities and causes. I've worked with some of those teens in my job as a counselor who are feeling lost when they enter college senior year- they feel like they don't know themselves or what to do with themselves because they missed out on their identity formation years by struggling through tough college classes in high school.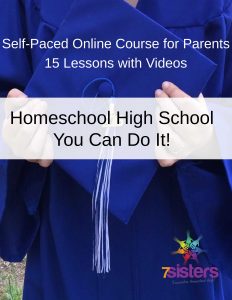 There's not one right way to homeschool. Every teen is different. Some teens NEED to get college courses under their belts. For some teens it is a waste of time and money. Here are some suggestions:
Pray.
Talk with your teens about pros and cons.
Visit some college admission officers and ask what they are looking for in incoming freshmen.
Of my 5 kids, 2 took some arts-type courses at the local community college during high school. It was good for them. It would not have been best-fit for my other teens, it would have trashed their activities and busy life schedules.  Two of the non-college-during-high-school kids either have a PhD now or are working on it. The other one is a junior in college and doing just fine.
Click here to see what The College XPress has to say about the pros and cons of taking college courses while still in high school.
For some encouragement and confidence building, you need to take our how-to course for parents. A well-spent $35.
Wondering what to look for and what questions to ask during a college tour? Click here for some great advice!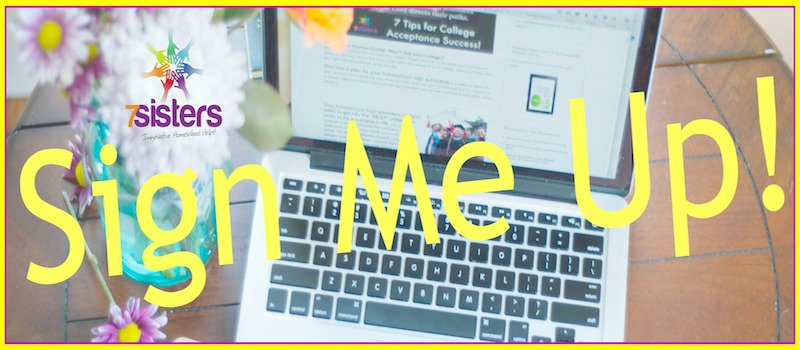 Pros and Cons of Earning College Credit During Homeschool High School
SaveSave
SaveSave
SaveSave
SaveSave