Here are educational read-aloud learning guides for building multi-generational bonds.
Read-Aloud Learning Guides for Building Multi-generational Bonds
Elementary homeschool years are the perfect time for building cultural values into your children. One cultural value that many homeschooling families hold is *multi-generational bonds*.
Want to find 2 wonderful read-alouds that are great learning guides AND  help elementary kids begin to build strong multi-generational bonds? These read-alouds are:
One of the advantages of homeschooling is the opportunity to bond with people of multiple generations. We love that our homeschooled children easily bond with people of all ages!
Our culture tends to emphasize same-age relationships, however:
Traditional schools are age segregated, so our kids with friends from those settings may be surprised to see their peers' discomfort with various ages.

Our culture is so transient, it can be difficult to have meaningful relationships with family members from older generations.

Two of our favorite books featuring warm, lively interactions between generations are Aunt Flossie's Hats by Elizabeth Fitzgerald Howard and Just in Time for Christmas by Louise Borden
Aunt Flossie's Hats provides young readers an opportunity to enjoy the special relationship between the aunt and her grand nieces while glimpsing images of a bygone era and opens the door for discussion of your own family's past.
Just in Time for Christmas features a favorite holiday tradition enjoyed by members of several generations of an extended family. A great topic of discussion would be the anticipation of a cherished family activity.
Check this post for ideas for using 7Sisters' Elementary Literature Activity Guides at your homeschool co-op! A great place to start teaching mult-generational bonding.
Be sure to read this post about how 7Sisters' developmentally appropriate, fun Elementary Literature Activity Guides work!
Read this study about the benefits of reading aloud to children.
Some children love being read to, but hate reading themselves. What's a mother to do?
7Sisters email subscribers receive periodic practical encouragement, special offers and NO SPAM EVER.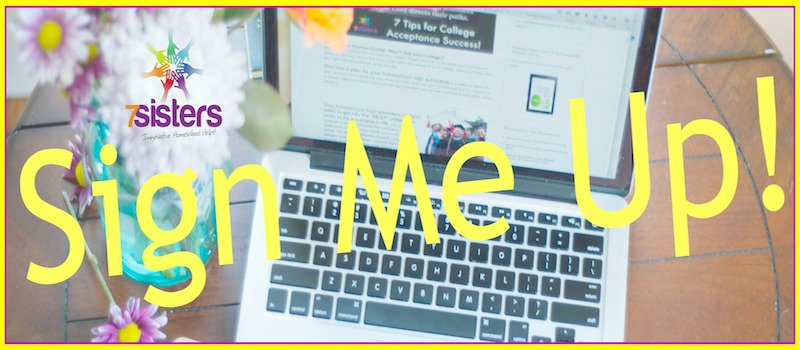 Click the image above to periodically receive real homeschool value in your inbox.
Read-Aloud Learning Guides for Building Multi-generational Bonds