Based on a request from a 7th Sisters to our other 7th Sisters: Reading that middle schoolers actually like (based on middle schoolers' suggestions).
Reading that Middle Schoolers Actually Like (Based on Middle Schoolers' Suggestions)
The other day, one of our 7th Sisters on our 7SistersHomeschool Facebook Group (join us please, if you haven't yet). She asked about good reading for middle schoolers and ideas for what kinds of interactions they should have with their literature. It was such a good discussion that we decided to turn it into a post.
First, let's talk about what kinds of interactions middle schoolers should have with their books.
Let me start with the reminder that there's not ONE right way to homeschool middle school. That's because all our tweens are different! We are homeschooling so that we can do what is best for each student. So, with that in mind, here are some ways for homeschool middle schoolers to interact with books:
For struggling or reluctant readers
For more confident readers or for high school preparation reading
For struggling or reluctant readers
Relax and concentrate on building a good (or, at least, better) relationship with reading, through:
Audiobooks
Family read alouds
If you would like a light-hearted, no-busywork Literature Study Guide that you can adapt for the whole family, download 7Sisters Anne of Green Gables FREEBIE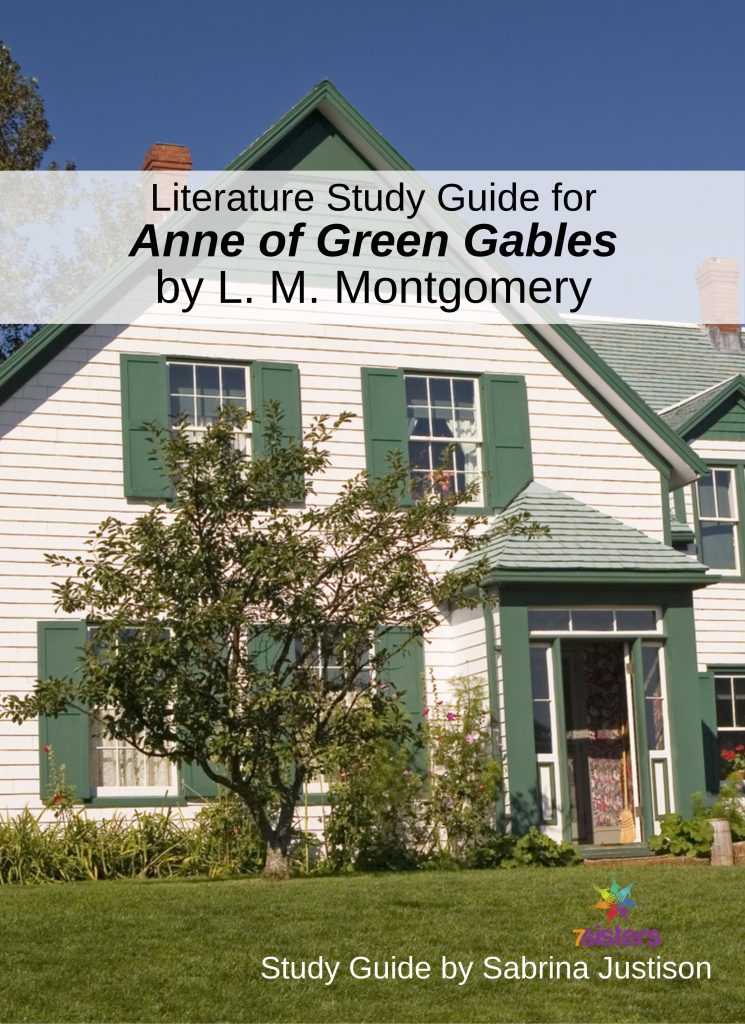 Simple reading

Reading books that are at their level, whether that level is grade level or not

Remedial books in workbook form

We like (but are not affiliates of) Edcon's Classics series

Edcon's book levels refer to their own process, not grade level. Their Level 1 is not Grade 1.

Abridged classics
For struggling or reluctant readers, we suggest (but you know your tweens) that you do not put tons of effort into analysis.
Concentrate on the fun or impact of the story.

Discuss what they like or do not like in the books.

Perhaps do a project about the book:

An illustration,
An activity like one done in the book

If your homeschool middle schooler is ready, have them write a brief summary or report about the book.
For more confident readers or to help prepare for homeschooling high school
Remembering there's not ONE right way to homeschool middle school, there are some good things you can do to build your tween's literary strengths:
Do any of the above activities we suggested for struggling readers, because they are fun and inspiring ways to learn.
Have your middle schooler do one or two literature study guides as an introduction to the concept.
Fill out a worksheet for a book summary or character analysis.

You will probably need to coach them on this process, so these might be best done with read-alouds or books that you have read.

Have them write a five-paragraph essay on a topic of their (or your) choice.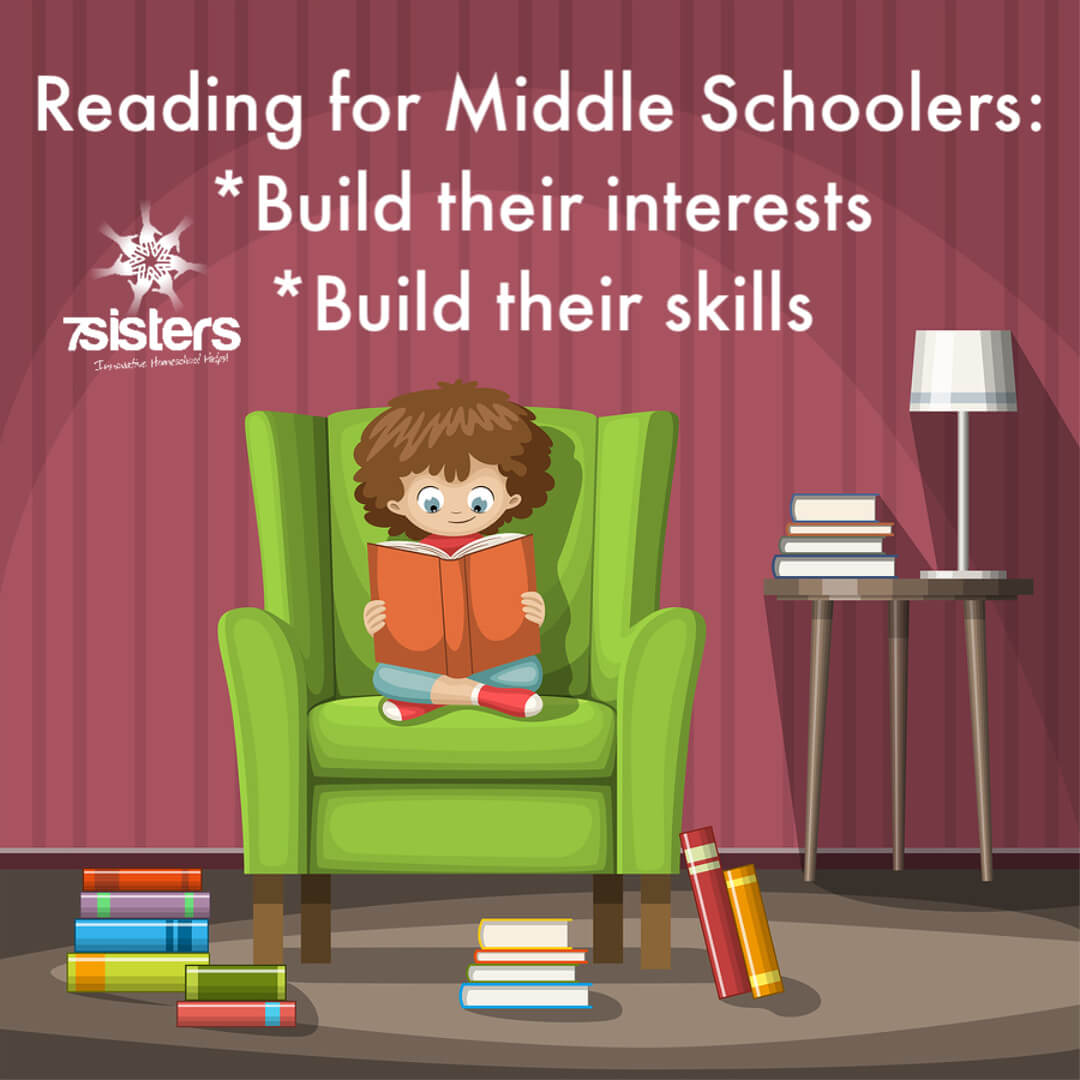 Now that we have that cleared up, here are some favorite books that were suggested by middle schoolers and their moms or homeschool graduates who fondly remember their middle school reading.
In no particular order and without authors' names (since these are recommendations from others, we did not vet this list):
Culturally-Aware Books

The Watsons Go to Birmingham- 1963
Other Words for Home
New Kid (Jerry Craft)
Turning 15 on the Road to Freedom
All American Boys (Jason Reynolds)
also check

Newbery Award Winners (These are some that middle schoolers recommended)
More Newbery Award Winners
More Newbery Award Winners

From the Mixed-up Files of Mrs. Basil E. Frankweiler
A Wrinkle in Time
The Witch of Blackbird Pond
Carry On, Mr. Bowditch
The Wheel on the School
Amos Fortune, Free Man
The Golden Goblet
The Door in the Wall
King of the Wind
The Twenty-One Balloons
Johnny Tremain
Caddie Woodlawn
The Trumpeter of Krakow

Historical Novels
Myth/Fantasy/Futuristic

The Chronicles of Narnia
The Wilderking Trilogy
Harry Potter series
Percy Jackson series
Hunger Games
Warrior Cats series
Redwall series
The Dark is Rising sequence
The Hobbit (7Sisters has a study guide, but it is high school level)
The Lord of the Rings
Ready Player One
The Land of Stories
Sweep: The Story of a Girl and Her Monster
Wingfeather Saga
Beyond the Tower
The Green Ember series
Dystopian novels

Divergent
Animal Farm (lots of metaphor, so make sure your middle schooler is ready for this)
1984 (some material may not be appropriate for all middle schoolers)

Mysteries

Fun/Silly

Classics

Charlotte Bronte novels
George MacDonald novels like The Princess and Curdie
Patricia St. John novels
Louisa May Alcott novels
Black Beauty
Heidi
Howard Pyle books
Treasure Island and other Robert Louis Stevenson books
Mary Poppins
Pollyanna
The Secret Garden

Other

Meanwhile, Back at the Castle
Alan Gratz books
The Outsiders
What would you add to this list? What books have your middle schoolers loved?
For more encouragement on how to homeschool middle school, check out these posts:
7Sisters email subscribers receive periodic practical encouragement, special offers and NO SPAM EVER.

Click the image above to periodically receive real homeschool value in your inbox.
Reading that Middle Schoolers Actually Like (Based on Middle Schoolers' Suggestions)