Should your homeschool high schooler include an experiential resume along with the homeschool transcript when applying for college?
Resume with Homeschool Transcript
Another thing to think about?? Resumes included with the homeschool transcript when applying for college??? Do the things that college-bound teens must do ever end?
No, not really. But here's one you can choose! It isn't a MUST but it is a SPARKLE!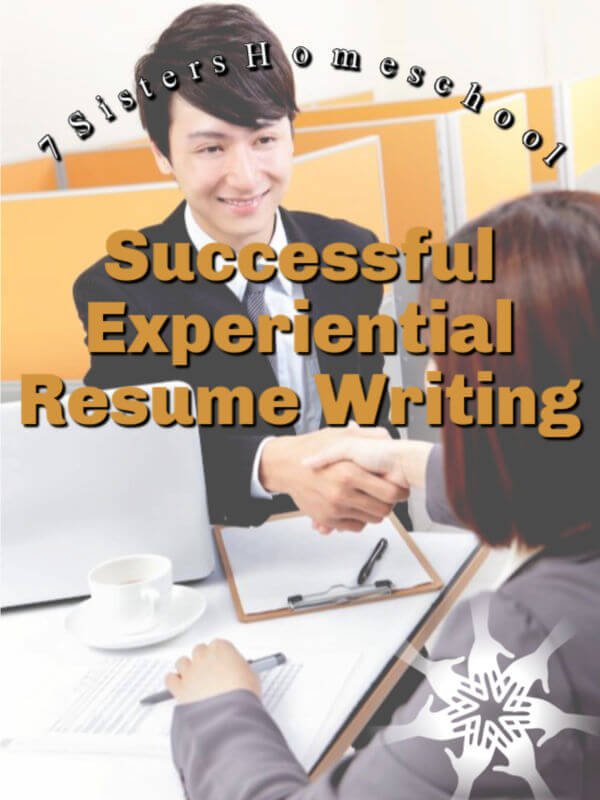 Homeschool high schoolers who have had rich experiences with extracurriculars, competitions and/or service may want to include an experiential resume with their transcript when applying for college. (Click here for 7Sisters helpful guide on composing an experiential resume.)
Colleges rarely ask for something like this, but my experience with admissions officers is that they appreciate the additional information on students who have been particularly active during high school.
Experiential resumes are not typical job-application resumes. Job-application resumes usually only include a list of jobs and skills executed in those jobs. An experiential resume, on the other hand, is a list of experiences (extracurriculars, competitions, service- and even jobs) that show what an amazing person your homeschool high schooler is.
When your homeschool high schooler is applying for college, he can:
On a paper form for an individual college, he can simply staple his resume to his transcript.
When completing an online application on Common Application or SendEdu, first create a PDF with both transcript and resume together
OR
Also, be sure to have your teen give a copy of his experiential resume with the homeschool transcript to the people who write his references. This will help them compose a rich and helpful reference.
Some examples of good things to put on experiential resumes include:
Volunteer work at daycare centers or church nurseries
Missions trips
Church sound system volunteer
Election polling place volunteer
Sports teams
Church praise bands
Choirs
Career exploration activities: shadowing a professional, volunteer work in that field, apprenticeship
Jobs
7Sisters Homeschool Experiential Resume Writing Guide is a short, comfortably-priced, easy guide that REALLY helps teens get that resume written! Download it today!