Here are Sara's top picks for homeschool Financial Literacy courses. (I asked Sara to share about the books she uses when she teaches our homeschool financial literacy group class.-Vicki)
Sara's Top Picks for Homeschool Financial Literacy Courses
Hands-down winner for filling that Consumer Math credit while learning valuable Financial Literacy LIFE skills:
Financial Literacy from a Christian Perspective by, well…me. I wouldn't have written it if I didn't feel passionately that it was material that would deeply enrich learning for teens before they launch into independent adult life!
Do you want your child to be self-sufficient when he or she reaches adulthood? Do you want your student to avoid some of the financial mistakes common to our society?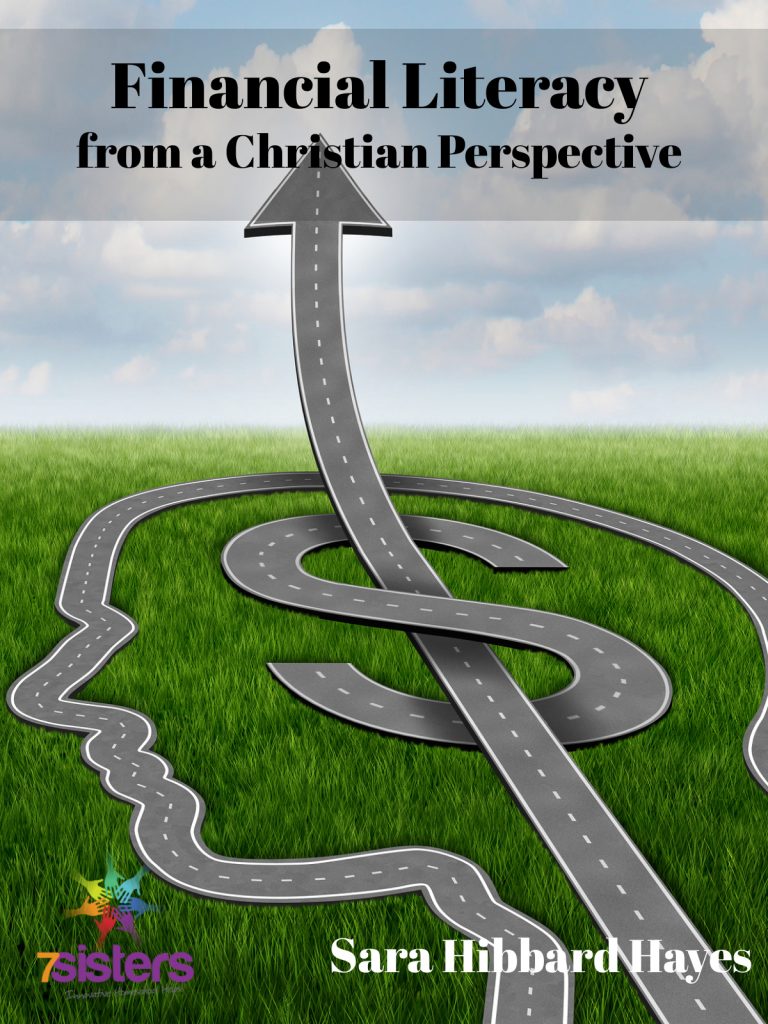 7Sisters' Financial Literacy high school curriculum is just what you need!
Financial Literacy from a Christian Perspective is designed to introduce teens to the world of personal finance through textbook instruction, online articles and videos, interactive exercises, and more! Students are encouraged to immediately apply some of the concepts they learn and are introduced to other financial topics which will become a part of their lives in just a few short years.
Included in each chapter is a focus on God-honoring attitudes and practices. Additionally, parents are given the opportunity to share their knowledge, experience, and tips on financial matters via numerous assignments throughout the book.
Why settle for Consumer Math when a Financial Literacy high school curriculum prepares your teen for LIFE?
This practical guide to understanding personal finance is easy to use, fun, and written at a college-prep level. Instructions are included to tailor the course to any of these levels: average high school, college prep, advanced, or honors.
Financial Literacy from a Christian Perspective may be completed independently by a homeschooling high school teen or with parental involvement. It has also been successfully used in a classroom/group setting.
This financial literacy high school curriculum can be completed to fulfill the consumer math/financial literacy (math credit) required by some states.
Financial Literacy from a Christian Perspective, a one-credit high school e-text, is downloaded via four .pdf files. (In order to access all features of these documents, open them in Adobe Reader.)
* Two Student .pdf files:
1) Textbook (including Study Sheets at the end of the chapters) and Appendix:
A) Suggestions for Further Reading
B) Tax Forms Appendix: Links for some tax documents and instructions for accessing attached tax documents
2) Worksheets
* Two Parent .pdf files:
1) Answer Keys for Chapter Questions, Worksheets, and Tests
2) Chapter Tests
The topics in the nine chapters of this Financial Literacy high school curriculum include:
Money – The Basics
Setting Financial Goals
How Values Affect Goals
S.M.A.R.T Goals
Financial Strategy for Achieving Goals
Budgeting
Limited Resources
The Budget – Freedom within Safe Bounds
Income and Expenses
Keeping Your Spending on Track with Your Budget
Saving and Investing
The Time Value of Money
Simple and Compound Interest
Investments: Risks and Rewards
Credit
Revolving and Installment Loans
Benefits and Risks of Credit
Amortizing Loans
Your Credit Report and Credit Score
Debt
Financial Institutions and the Services They Provide
Banks and Credit Unions
Checks
Debit Cards
Bank Statements & Balancing Your Checkbook
Identity Theft
Insurance
Automobile Insurance
Health Insurance
Life Insurance
Disability Insurance
Renter's/Homeowner's Insurance
Your Career
Help for Choosing Your Career
Education and Career Opportunities
Payroll Deductions and Employee Benefits
Christian Work Ethic
Taxes
Record Keeping
Three Federal Income Tax Forms
Tax Returns: Experience with Each Form
Click here to view the Table of Contents and How to Use This Book.
Click here to view an excerpt from the text.
Click here to view a sample Worksheet and Worksheet Answer Key.
Click here to view a sample Study Sheet and Test.
It's a completely safe purchase because as always we offer a 10-Day No-Questions-Asked Money-Back Guarantee on all 7 Sisters EBook curriculum.
Sara's Top Picks for Homeschool Financial Literacy Courses: Other books
As far as supplemental books, I also like these two and find that my students learn a lot from reading them:
What does God's Word say about money and our attitude toward it?  This is how we start our school year, and Larry Burkett has a book on this topic: The Word on Finances.
Crown Financial Ministries has an excellent website containing books and other resources from the basics of budgeting to financial planning.
One of the books my students enjoy reading is Rich Dad, Poor Dad by Robert T. Kiyosaki .  He also has a teen edition, but my students think it is written at too low a level and prefer the regular edition.
What are some books that have inspired your homeschool family to be good stewards of financial resources?
BTW- This is not a sponsored post- just shared ideas.
Click here
to read what Sara's son, Luke, has to say about Financial Literacy and how it has helped him.
=============================================
Download some free resources for building your vibrant homeschool community!
There are whitepapers on starting co-ops, support groups, and drama clubs. Also check out Carry Each Other's Burdens- how to genuinely help someone who is experiencing difficult times.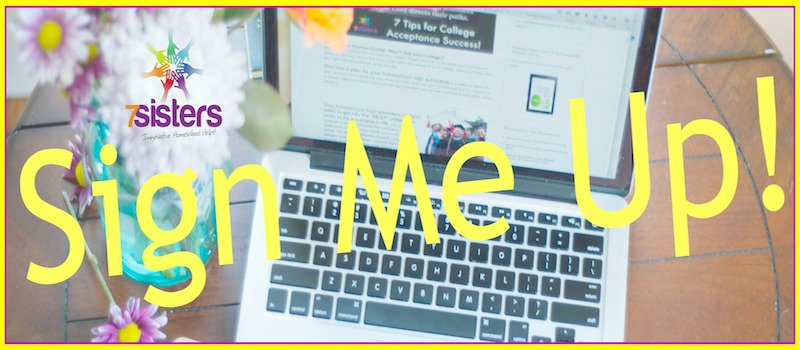 Sara's Top Picks for Homeschool Financial Literacy Courses
SaveSave
SaveSave
SaveSave