My homeschool mom-friends and I often like to show the movie that has been made from a book our kids have been reading for literature. I've sometimes had discussions with my homeschool buddies about when the BEST time is for showing the movies.
Movies from Books
There are several theories on this pressing 🙂 question:
Show the movie after your homeschooler has completed the book and study guide.
The benefit of this order of events is that you and your student can discuss the book and understand it well before the movie is shown. After the movie, your family can discuss the differences and similarities between book and movie.
The detractor to this order of events is that movies rarely stay completely faithful to the text of the book. Often more than 1 person, place or thing will have been dramatically changed. This creates disappointment.
Show the movie before reading the book.
The benefit of this order of events is that your student may learn the story before reading the book  and working through the study guide. They discover what an awesome book it is going to be, so reading is easier.  You can give them the assignment of noticing similarities and differences.
The detractor is that you have to deal with spoiler alerts…
Here are 10 of our homeschool high schoolers' favorites and links to the study guide and the movie.
One of our most popular curriculum resources is our Cinema Studies as Literature Learning.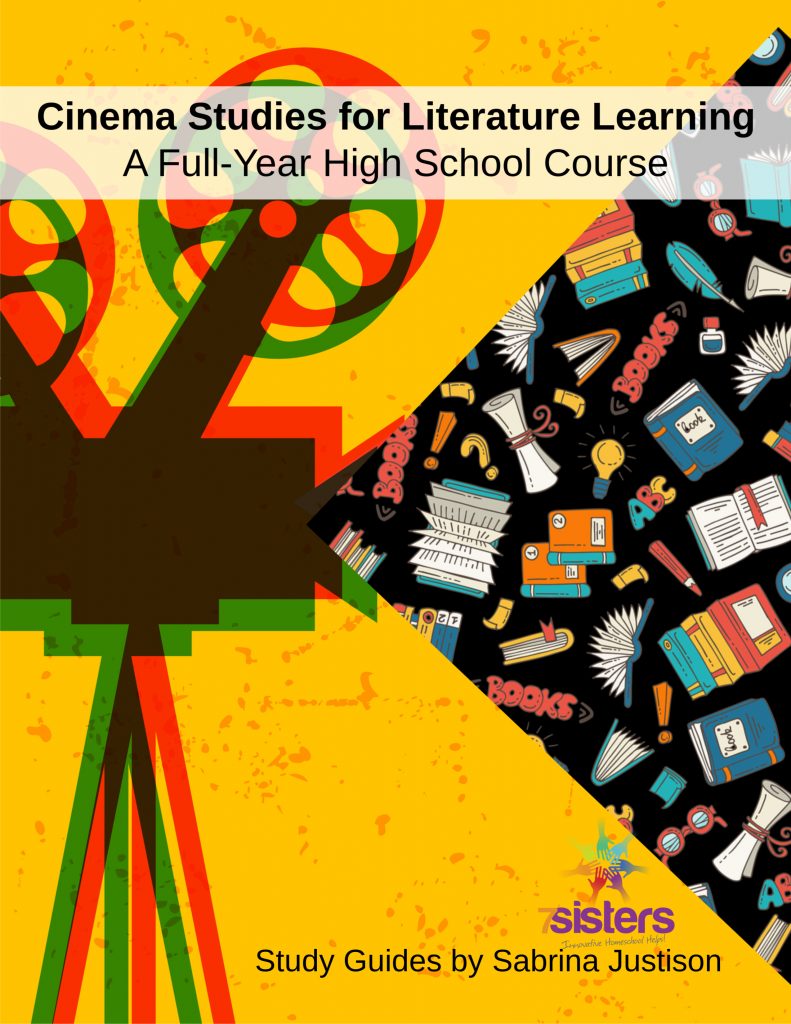 Homeschooling high schoolers earn their Language Arts credit for a year with movies as the anchor resource. Or you can simply use a Cinema Studies for one movie only. Here's a one-movie guide that teens are enjoying:
I usually default to book-after-movie.
Our friend, Ticia at Adventures in a Messy Life, has a wonderful post on 300 books made into Movies to Enjoy with Your Family
Homeschooling with Grace has 100 Children's Books Made into Movies.
Excerpt from The Lion, the Witch, and the Wardrobe cinema study guide.
7Sisters email subscribers receive periodic practical encouragement, special offers and NO SPAM EVER.


Click the image above to periodically receive real homeschool value in your inbox.
Movies from Books