By request: Single Parents Homeschooling Teens: Advice from Single Moms Homeschooling High School!
Single Parents Homeschooling Teens: Advice from Single Moms Homeschooling High School
Single parents often ask if it is possible to homeschool high school. Allow us to tell you the truth: You CAN do it!
Homeschooling high school as a single parents is not easy, but it is possible. In fact, some of us 7Sisters have homeschooled our teens as as single moms. Along the way, we have learned some things that help.
Therefore, allow us to help you make homeschooling high school the best years yet!
We asked our 7th Siblings from our 7SistersHomeschool Facebook group joined us in offering the following bits of advice. (BTW- there are six of us 7Sisters: Marilyn, Sabrina, Kym, Vicki, Allison, Sara. So, who is the 7th Sister- or 7th Sibling? YOU are!) If you haven't joined the 7SistersHomeschool Facebook group, we encourage you to do so. It is place to ask questions and receive encouragement. It is a diverse and loving group.
Start just like anyone else:
Anyone facing homeschooling high school can feel intimidated. As a homeschooling single parent, it can feel even more so. So, allow us to share our free mini-course for parents to get started.
You can follow the mini-course with more get-started information in our Authoritative Guide suite of posts:
Then, follow up with our self-paced online course on How to Homeschool High School.
Your confidence will improve as you work through the basic information! You CAN do this!!
Next, check out this encouraging advice from 7Sister Sabrina:
Sabrina spent some time as a single mom homeschooling her teens. Here is what she advises.
Frame it correctly:
You are not a homeschooling high school as a single mom; you are a single mom who is homeschooling high school. God has not abandoned you to handle it on your own. Your homeschooling is still under his loving provision for your kids. They are not dependent on YOU for their schooling. You are all looking to God for your homeschooling life.
Talk to your teens before there are blowups:
On a good day, over a meal or a snack or on a walk outdoors, talk to your kids about the realities of your homeschooling life. You are parent, household manager, provider, teacher, and administrator. That's a lot of different hats to wear, so talk together about ways to work together to share the load.
If teens feel like they are accepting the opportunity to participate in something challenging and good and important, they will be more likely to remember this "team" approach when the day is not a good one, when attitudes are not so great.
Time management:
Schedule backwards toward important goals, academically, practically for your home, socially for extra-busy spots on the calendar. Live intentionally instead of reactively.
When there are blowups:
Step away for a moment and discern WHICH hat is the one you need to wear first:
mom (relationships, character development)
teacher (academics)
household manager (money, chores, projects)
administrator (big-picture setting of priorities, making decisions that will impact a number of areas of your homeschool, collaboration with co-ops, day schools, the state, etc.)
Once you are decided as to the priority in the moment, communicate to your teen what that priority is, and then proceed from there.
Sometimes schoolwork needs to be set aside altogether while mom gives some energy to relationships that are hurting. Sometimes the comforting mama's heart needs to sit to the side and wait while a hard task gets completed, and there can be emotional processing and hugs later.
Keep it real, but don't beat the same drum too often:
You and your teen need to remember that you are flying solo, but that should not be the emotional, angry, or self-pitying phrase that characterizes the hard moments.
Reminders that this is hard for you will best be shared when things are NOT in crisis. Remember these steps:
Deep breathe
Handle the problem wearing the correct hat,
LATER, when things are back to a more even-keel, gently remind your teen that those moments feel really heavy when you are a single parent.
Then, invite them again into partnership in your homeschool. After all, you all actually want the same things on a core level — love, safety, provision, success.
Remember, there's not ONE single-parent situation. Wisdom from 7Sister Marilyn:
Homeschooling high school as a single parent is going to be different for different people.
Continuing to homeschool after divorce is different than starting while single. Also, I think it makes a difference whether the breakup is new or happened years ago.
Basically is the single mom/homeschooling thing new or not? Homeschooling during a time of trauma is difficult, no matter what. Therefore, reach out for support from:
When the trauma is ongoing or fresh, you and your teens might benefit from support from a therapist to help the healing process. This will help you both have more energy for focusing on work and homeschooling.
The homeschool community nearby for:
The online community for: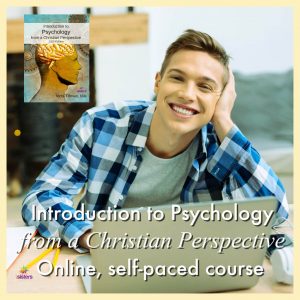 Encouragement
Online courses, asynchronous or live on platforms like:

And 7Sisters growing listing of self-paced courses such as:
Our 7th Sister Micaela from the Facebook group shares:
Single Mama of two high schoolers here. Some of my advice would be:
Talk, talk, talk with your teens…a lot.
Recognize that socially/emotionally, there is a lot of growth/drama/trauma/needs during this time, and sometimes school needs to take a backseat to allowing space to navigate these things.
Remember that most teens can be pretty self sufficient and clearly discuss what the expectations are in terms of self-managing and self-directed learning vs more parent-directed learning.
There is already the age appropriate push and pull in the teen/parent relationship during these years, so expect some of that to show up in school.
And more than anything, remember to make time for fun, communication, and one-to-one time that's not related to their educational experience. They need time where you can just be mom/dad.
You've got this! Reach out for support or encouragement anytime!
More tips for single parents homeschooling high school:
Here are more ideas that we have learned over time.
Remember that you do not need expensive homeschooling to homeschool well
There are so many shiny, costly curricula out there. Those are fun, but many homeschooling parents have a tight budget. Here are some tips we have found that help:
Check your local homeschool support group or umbrella school to see if they have a lending library
Visit your local public library for resources and curriculum
Watch for curriculum sales (often in the winter and early summer)
If you are a Homeschool Legal Defense Association member, apply for a compassion grant
Check local homeschool Facebook groups for end-of-the-school-year curriculum sales
Barter for extracurricular expenses
There's no such thing as a perfect homeschool
So, stay off your back if you feel like you are not doing or being enough! In fact, struggling through together helps your homeschool high schoolers learn a growth mindset (for resources to build a growth mindset, check out this post).
Here are some more how-tos from experienced homeschooling single parents:
Stay in touch in the FB group. Once again, you CAN do this!
7Sisters email subscribers receive periodic practical encouragement, special offers and NO SPAM EVER.

Click the image above to periodically receive real homeschool value in your inbox.