Ever wonder: What are Social Sciences in homeschool high school?
What Are Social Sciences in Homeschool High School?
Many colleges these days are looking for .5 credit of Social Science on the homeschool transcript. I've had parents ask me: What Are Social Sciences in Homeschool High School? How do my teens earn that half credit?
Social Sciences are: The science of social interactions, relationships, and societies.
That means that Social Sciences are part science, part social studies/history. It is the intersection of the two educational disciplines. (In my opinion, that's what makes Social Sciences so much fun- the blend!)
The most obvious Social Sciences are:
Psychology– the study of the mind (biology of the brain, perception, relationships, self-understanding, self-care, helping others, and more)
Human Development– the study of human growth from womb to old age (physically, emotionally, socially)
Sociology- the study of human societies (development, structure and functions)
7Sisters Homeschool actually beat the curve when we developed our Social Sciences curriculum years ago.
We simply wanted our children to have experience with Psychology and with Human Development from a fun, no-busy work but Christian worldview. Our teens (and many others) have loved those courses.
They loved the level-ability of the text so that average teens could enjoy the course. Also, honors-level teens could choose specialized projects for powering up the level of rigor for the transcript.
There are other courses that may be included at Social Sciences. Each college will differ on what they accept as Social Sciences credit. You can check college websites for their Social Sciences preferences.
Here is a list of courses that various colleges have accepted as Social Sciences credit: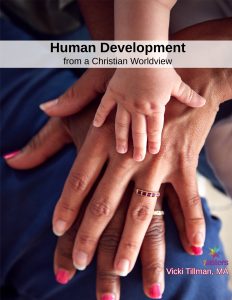 Psychology
Human Development
Sociology
Anthropology
Political Science
Cultural Geography
Economics
Linguistics
A Social Sciences course is usually recorded as History/Social Studies credit on the homeschool transcript.
However, a couple of my homeschool high schoolers who were going to college as humanities majors needed a half credit of elective science on their high school transcripts. One counted her Psychology course as elective Science, one counted his Human Development course as elective Science.
Here are more posts about the Social Sciences
As you know, 7Sisters texts are adaptable to different levels of rigor, interests and abilities. Therefore, teens who need Honors credit can do so in a meaningful way. Not only that, but teens with special needs can use texts with adaptations that are appropriate for them. That's because there's not ONE right way to homeschool high school!
When your teens are ready for fun, no-busywork, level-able ebook Psychology and Human Development courses, visit our 7Sisters Homeschool store!
What Are Social Sciences in Homeschool High School?
7Sisters email subscribers receive periodic practical encouragement, special offers and NO SPAM EVER.


Click the image above to periodically receive real homeschool value in your inbox.