We want to share with you some Stuff We Like!
Stuff We Like!
We often receive requests for suggestions for curriculum and resources that we 7Sisters do not cover. On this page we share information from friends we know, like and trust to help you with curriculum connections. Many of these resource providers are also members of our Cousins Club (fellow bloggers/entrepreneurs who share their wisdom periodically on 7SistersHomeschool).
Check out these wonderful resources from:
101 Tips on Homeschooling

Homeschool and Life Coaches

Sue Sobczak Coaching
Teresa Weidrick Coaching

Educational and Special Needs Consulting

Homeschool Resources- College-prep and application

Homeschool Resources- High School Literature and Writing

Collegiate Learning and Capable Scholar

Homeschool Resources- High School World Languages

Learn to Speak Spanish-Spanish Homeschool Curriculum

Homeschool Resources- High School Literature and Writing

Homeschool Resources- All Grades

Adventures in a Messy Life
BJ's Homeschool
Freedom Homeschooling
Schooling with Grace
Natalie-Mack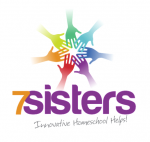 How to Homeschool
Here are resources to help you build confidence and develop resources for the homeschooling style that you want.
101 Tips for Homeschooling by Natalie Mack, MEd
Whether you are homeschooling for a season or all the way to college, it is important to have vision for the long haul if you intend to homeschool to college. Crafting your vision helps carry you through the sacrifice of teaching and raising your children, even on the days that feel long and sometimes unfulfilling. 101 Tips for Homeschooling is combination guide and journal helps you love your homeschool experience and enjoy the journey!
Natalie Mack is a homeschool mom of five. She serves the military homeschool community through Natalie Mack LLC where she mentors military homeschoolers. Not only that, but she also develops and is leading HSLDA Military Outreach Program. She is a speaker, writer, and president of the military homeschool group at Fort Belvoir.
Check out her resources for homeschooling at Natalie-Mack.com.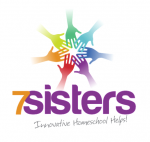 Homeschool and Life Coaches
Sue Sobczak Coaching
Sue is an ICF certified Life Coach who specializes in helping others use their God-given talents, pursue the dreams God placed in their hearts, live their best life and write the story of their life that they want to live. Check out her course, Designing Your Life, to help teens find direction for next steps after graduation.
She loves talking about all things homeschooling. Sue homeschooled all of her six children for twenty-two years. This gives her a special grace and gift in her coaching. Contact her for a free thirty-minute consultation.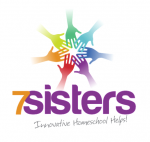 Teresa Weidrick Coaching
When you think self care, think: Teresa Wiedrick. She serves the community as Homeschool Life Coach,
helping overwhelmed homeschool mamas shed what's not working so they can show up in their homeschools (and lives) authentically, confidently, and purposefully.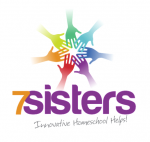 Educational and Special Needs Consulting
EFM Education with Dr. Rochelle Matthews-Somerville
EFM Education provides a number of outstanding resources for special needs homeschoolers, including:
Comprehensive Program Planning
Educational Advocacy
Educational Testing

Cognitive (e.g., Attention, Working Memory, Processing Speed, Retrieval, Auditory Processing, etc.)

Behavioral (e.g., Functional Behavior Assessments, Attention, Time on Task, Aggression, etc.)

Academic (e.g., Decoding, Comprehension, Reading & Writing Fluency, Spelling, Math Reasoning, etc.)

Parent Training
Speech and Language Support

Test Preparation

Scholastic Aptitude Test

 

(SAT)

American College Testing (ACT)

Classic Learning Test (CLT)

Maryland High School Assessment (HSA)

High School Entrance Exams

PraxisTM Exams
Dr. Rochelle Matthews Somerville, who leads EFM Education, is a homeschool mom of six. She also serves as special needs consultant for Homeschool Legal Defense Association. Dr. Rochelle has twenty-five years of experience supporting families understanding community resources and supporting learners of all ability levels to become global learners prepared for the future. She has also served as a university professor, special educator, autism specialist, and resource teacher.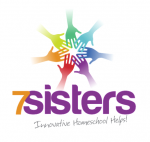 Homeschool Resources- College-prep and application
BJ's Homeschool
BJ's Homeschool has lots of resources for applying to college as well as preparing for college academically in frugal but meaningful ways. Check out Betsy's YouTube channel for lots of homeschool high school and college prep information.
Book: Homeschooling with College in Mind (Twelve chapters including planning, choosing curriculum, earning credits, making transcripts, handling Common Application, writing the college essay, preparing for SATs, along with planning and scheduling printables. Can be read free on Amazon Prime Kindle.)
Free downloadable pdf: High School Help

Betsy Sproger from  BJ's Homeschool. Betsy homeschooled her daughter through those fun and challenging high school years. She says,
"Some of my favorite memories of homeschooling happened during those "dreaded" teen years". 
Capable Scholar
Capable Scholar is a program of advising, teaching and curriculum to help teens meet their full academic, vocational and personal potential. "Because everyone is capable and everyone matters."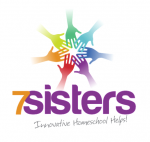 Homeschool Resources- High School Literature and Writing
Collegiate Learning
For teens who want to increase college-prep writing skills, whether they are strong writers or need remediation, Collegiate Learning has popular classes on three platforms:
Collegiate Learning is led by Cheryl Carter who is a busy mother currently homeschooling her twin sons. She has degrees in English (BA), Special Education (MS), and an MFA in Creative Writing. She also has post graduate certificates in Counseling, College Advisement and Diversity, Equity & Inclusion.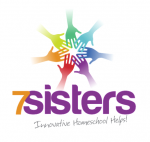 Homeschool Resources- High School World Languages
Learn to Speak Spanish-Spanish Homeschool Curriculum
Spanish Homeschool Curriculum teaches teens (and younger students) Spanish as experience culture, connection and communication skills. Classes are taught by Karim Morato, a native Spanish speaker:
Karim is a homeschool mom of three (two in college and one homeschooling high school). She serves as advisor and consultant to the Hispanic homeschool community through HSLDA. Karim holds a Masters degree in Curriculum and Online Learning.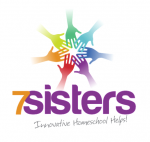 Homeschool Resources- All Grades
Adventures in a Messy Life
Lots of low cost and FREE unit studies and resources for all ages. Download:
Adventures in a Messy Life's Ticia Messing has three kids who are all homeschooling high school (her sons are twins so at least they are in the same grade). Ticia has been a source of fun education for years. Check out her resources!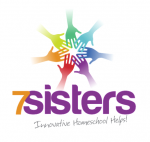 BJ's Homeschool
BJ's Homeschool not only has high school resources and how-tos, but also: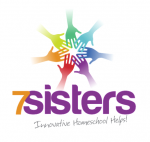 Freedom Homeschooling
At Freedom Homeschooling you will find the best selection of free homeschool curriculum available online, in one convenient location. We hope our efforts help give you the freedom to provide your children with a high-quality education, on even the lowest budget.
For instance, these posts share links to:
Freedom Homeschooling's Sarah May has been on the homeschooling journey with her husband and two children since 2015. In 2018, she created Freedom Homeschooling to help parents find free and affordable homeschool curriculum. Her goal is for every family who desires to homeschool to be able to do so with high-quality materials, no matter their budget.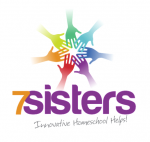 Schooling with Grace
Schooling with Grace shares resources, information and videos to help homeschooling parents find joy in the journey. Download elementary resources such as:
Angela Taylor of Schooling with Grace, is a wife and mom who is passionate about faith, family, homeschooling and connecting with others. Besides homeschooling her own children, Angela is a leader in her local homeschool co-op, so she has a wealth of experience and ideas to share.
Stacey Lane Clendaniel
Everyone knows and loves Stacey! She is the powerhouse who keeps so much running at 7Sisters: social media, website details, writing posts and troubleshooting. Because Stacey is Stacey, we wanted her to also be a cousin. After homeschooling her four kids, she has lots and lots of wisdom to share with our 7Sisters community. Stacey has chatted with us on Homeschool Highschool Podcast several times, including: Parenting and Adult Kids and How to Handle When You Finish Homeschooling. She has already written posts here at 7Sisters such as the popular Authoritative Guide to Homeschool High School Transcripts.
7Sisters email subscribers receive periodic practical encouragement, special offers and NO SPAM EVER.

Click the image above to periodically receive real homeschool value in your inbox.