How to Teach Early Childhood Education in Homeschool Co-op
Early Childhood Education in Homeschool Co-op
Did you know that almost half of the children in the United States aged 3-6 are in daycare? Maybe some of your homeschooling teens will join this mission field by serving in a preschool. Or maybe they will grow up, get married, and become parents.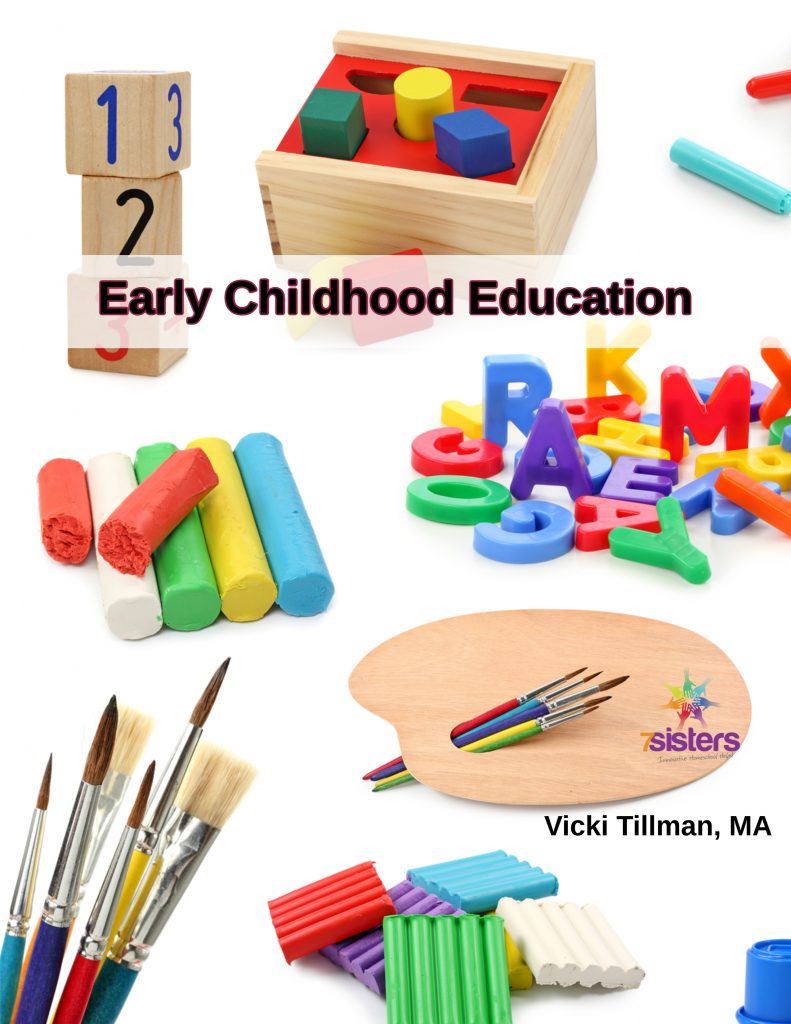 Either way, teaching Early Childhood Education in homeschool co-op is a great idea. And it's fun!
Here are some tips for teaching ECE in your co-op or group classes:
*Use 7Sisters Early Childhood Education text. It is fun, accessible and gives a solid foundation for ECE. Contact us for a special pricing for groups.
*Make your syllabus. The course is designed to last 15 weeks and concludes with a presentation by your homeschool high schoolers.
*Begin each of the first 5-15 weeks with a short video (around 3 minutes) about:
*Discuss the material in each week's chapter.
*Follow discussion with hands-on activities listed at the end of most chapters or fun activities from my Pinterest Early Childhood Education board and 7SistersHomeschool.com's Pinterest board Homeschool Activities for Preschool.
Your homeschool high school co-op or group class is going to be so much fun!
7Sisters email subscribers receive periodic practical encouragement, special offers and NO SPAM EVER.


Click the image above to periodically receive real homeschool value in your inbox.
Early Childhood Education in Homeschool Co-op