Teaching Advanced Literature & Composition in co-op? Here are some tips for fun and success.
Teaching Advanced Literature & Composition in Co-op
One of the most fun courses to teach in a homeschool co-op or group class is Language Arts. 7Sisters Literature & Composition series is popular for a group setting. Here are some tips for teaching the FIRST semester of Advanced Literature & Composition in co-op:
* Class discussion: Advanced Literature & Composition includes 5 literature study guides. Each study guide includes one or two concepts in literature analysis that are illustrated in an outstanding way in that book. Some of the concepts include: dramatic foils, character analysis, plot or tropes. 
When you have your homeschool co-op's high schoolers together, discuss the concept, then break the group into smaller teams. Allow them to discuss the related questions from the study guide together, then present their thoughts to the whole class.
To make sure everyone contributes, you can give each group a bowl with poker chips. Each student removes two poker chips. They can return a poker chip to the bowl with each comment they make.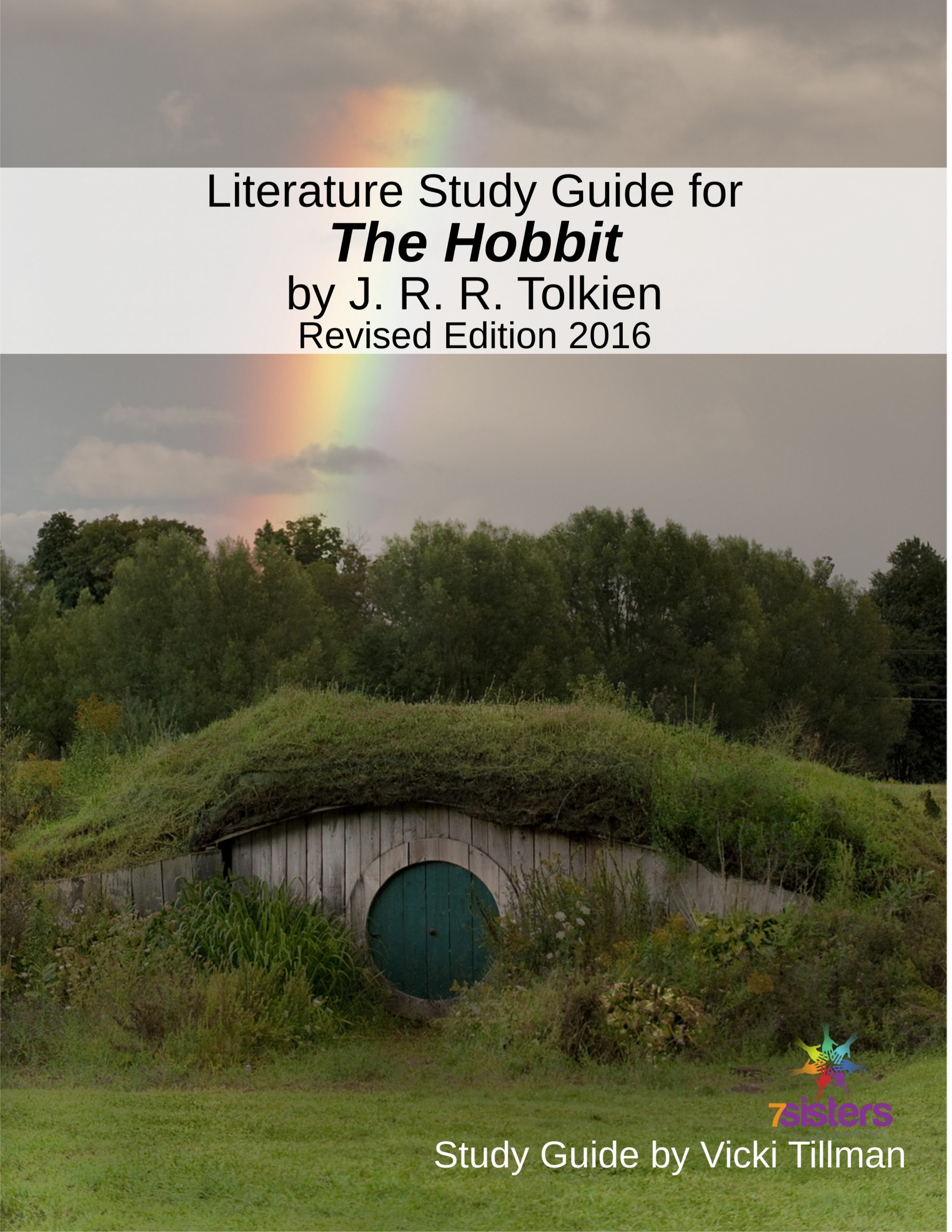 *Geographical and historical context: Each literature study guide in Advanced Literature & Composition explains the unique and important geographical and historical context of that guide's book. In your homeschool high school co-op, briefly explain the context to your students, then give them outline maps to fill in the important locations of the story. National Geographic has some great maps to download for free.
Then show videos from YouTube where applicable to give a visual context of the history and/or geography of the book.
*For writing guides, hold reading days where your homeschool high schoolers pass their compositions around to each other. Have them write a positive comment on an attached comment sheet.
*The Hobbit. Have a movie party day, compare the recent Hobbit movies with the book. What are the differences? In your students' opinions what did the director get right? What did they not like? Was there anything in the movie that was better than the book?
*Born Again There are great videos about Chuck Colson's testimony and ministry on YouTube. Check out Prison Fellowship and Colson Center. Also an introduction to Watergate would be wise. There are a number of YouTube videos for different interest levels.
*Uncle Vanya YouTube has several clips, interviews, and a tv version of the play to watch and compare to personal readings of the play. This is also a great opportunity to have a readers theatre party.
*The Right Stuff You can have another movie day, then compare book and movie. There are so many YouTubes available on the Space Race that you could keep the teens occupied for days. Pick one or two that is pertinent. Show your class the US Air Force's job description for Fighter Pilots.
*The Scarlet Letter This book provides rich critical thinking, ethics and morality discussion. Your group might want to compare and contrast modern culture and current events with the story in the book.
*The Good Earth Rich discussion opportunities for literary themes, history, geography and cultural differences. Show videos from mission organizations such as OMF and the life of Pearl Buck.

*Myth-Fantasy Short Story Writing Work on this guide concurrent with reading The Hobbit. The myth-fantasy writing process in the guide is a simplified version of the writing style of J.R.R. Tolkien. It will take longer to write the short story in a co-op setting than it will to read The Hobbit, but that simply extends the fun! Don't forget a reading day for the students to share their stories.
*Essay Writing Guide: This guides includes several essay styles. It is a good idea to share each assignment rather than wait and have one reading day. This encourages the teens to keep on trying (which is what the word "essay" means).
Enjoy your time with your co-op and Advanced Literature & Composition!
7Sisters email subscribers receive periodic practical encouragement, special offers and NO SPAM EVER.

Click the image above to periodically receive real homeschool value in your inbox.
Teaching Advanced Literature & Composition in Co-op