What fun! Teaching Gardening as a Homeschool Elective!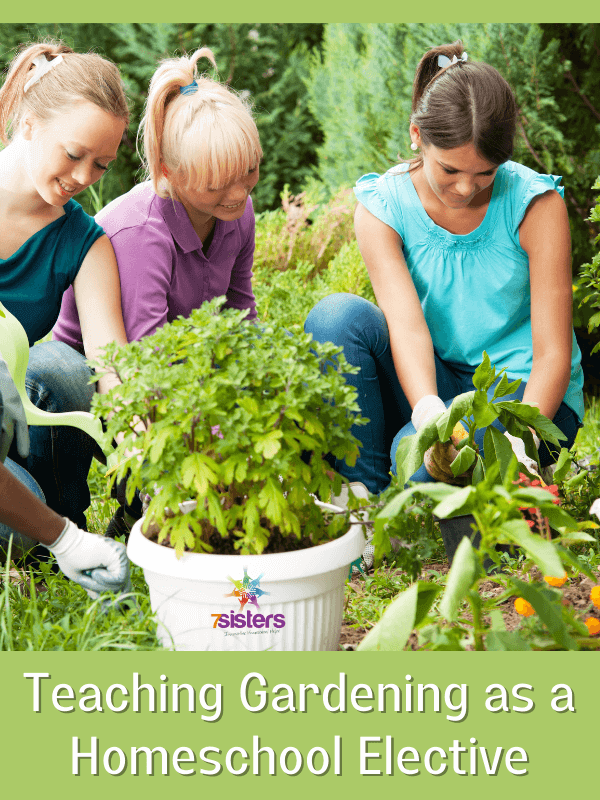 Teaching Gardening as a Homeschool Elective
This week our wonderful Cousin, Sarah May of Freedom Homeschooling, shares ideas for a FABULOUS, life-skill elective!
Gardening is a fun family project and an excellent elective for homeschooled students of all ages. Gardening teaches important life skills such as growing food and taking care of plants and it helps children develop a love of nature and the environment. Additionally, gardening will provide opportunities for your child to learn the value of hard work and responsibility. Here are some tips for teaching gardening as a homeschool elective.
Start with learning the basics
Before starting any gardening projects, it is a good idea for your child to learn some gardening basics. This includes topics like soil composition, growing zones, plant growth and how to care for plants. This information can be learned using books found at your local library or free online resources like these:
Be sure to read all the way to the end of this post for a free sixteen-page printable gardening planner!
Decide what type of garden to plant
The first thing to decide is what type of garden to plant. The kind of garden your family chooses to grow will depend on many factors, including the amount of available space and the climate in your area. Consider a traditional in-ground garden or raised garden beds if your family has ample space. However, if your family has little space, try a container garden or a window sill garden. These options can work well even in an apartment with no yard. As part of your gardening elective, have your child research the pros and cons of various garden types and let them play an active role in deciding which one fits your family's needs.
Choose the right plants
When selecting plants for your homeschool garden, you and your child should consider your climate, soil type and the level of care the plants require. Some good options for beginner gardeners include tomatoes, zucchini and peppers. These plants are relatively easy to care for and can provide a good introduction to gardening. For more ideas, The Almanac's article Vegetable Gardening for Beginners includes a list of ten easy-to-grow vegetables, along with a growing guide for each one.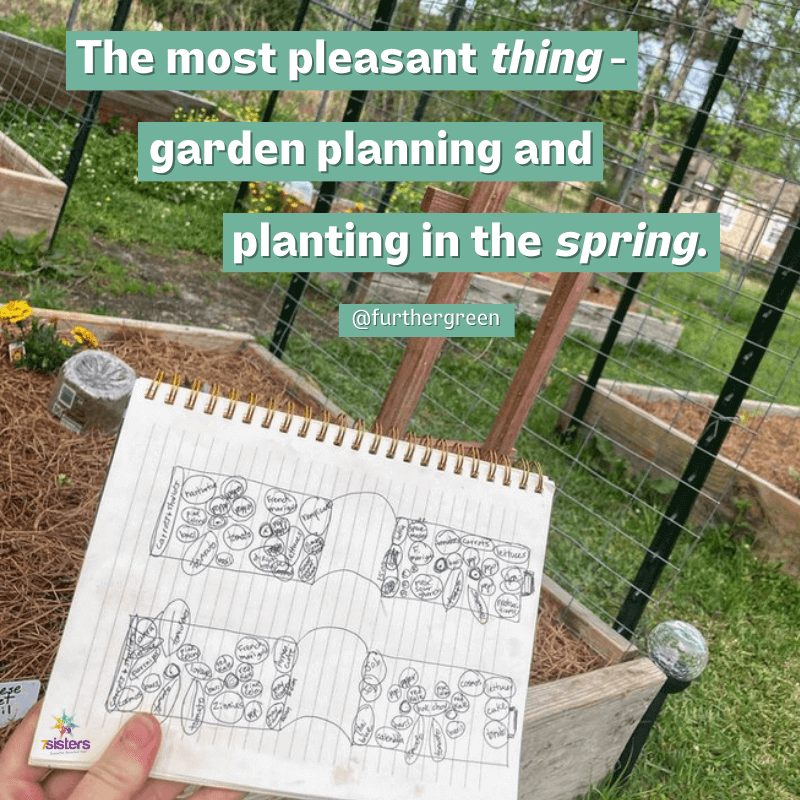 Plan the garden layout
Once your child understands gardening basics, it is time to plan the garden's layout. Your child could draw the garden's layout by hand on graph paper or use an online planner like this one from The Old Farmer's Almanac. Have them include details like what vegetable is in each row, appropriate space between seeds or plants, the placement of raised beds and any additional features like pathways. If your family has decided to go with a container garden or a window sill planter, this step will be less involved but still important. When placing planters and containers, encourage your child to consider the amount of sunlight available and how to make the best use of small spaces. 
Plant the garden
Once the planning is complete, it is time to start digging! Depending on the plants your child has selected, this may involve starting seedlings indoors to transplant outdoors later or planting seeds directly in the ground. Remind them to read the instructions on their seed packets for planting instructions, including information about the ideal time to plant for your growing zone. Regarding timing, frost dates are a factor your child should consider. They can look up the average first and last frost dates for your zip code with this tool from The Almanac. Knowing the average last frost date can help your child prevent their young plants from being damaged by frost.
Maintain the garden
After the garden is planted, your child's work is not done. Even young children can help take responsibility for maintaining the garden by watering and weeding it regularly. Your child will also need to monitor the weather and cover their plants when needed to protect against frost. Additionally, they should keep an eye out for pests feasting on their garden and resolve these issues as needed. Researching the pros and cons of insecticides versus natural pest control methods would be an excellent project to include for teenagers using gardening as an elective on their high school transcript.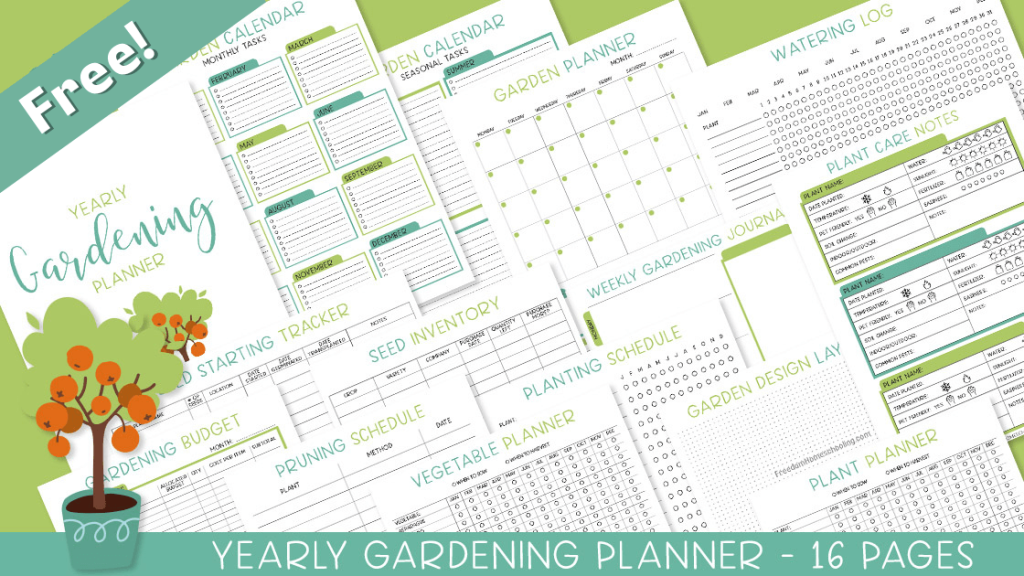 Harvest the garden
Harvest time is when your child finally gets to enjoy the fruits (and vegetables) of their labor! If your child is not sure if their crops are ready to harvest, they can consult growing guides online. Encouraging your child to cook meals with their harvest is a great way to include another valuable life skill, cooking, in your homeschool curriculum.
Explore other aspects of gardening
There are many possibilities if you would like to add more content to your homeschool gardening elective. Gardening can encompass various activities, including composting, crop rotation, landscape design and even beekeeping. Encourage your student to explore these other aspects of gardening to develop a well-rounded knowledge of the subject.
Give credit
Yes, your high school student can earn credit for a homeschool gardening elective on their high school transcript. Requirements vary by state, but 120 to 180 hours of instruction, research or study typically equals one credit. Likewise, 60 to 90 hours is usually considered a one-semester course worth half credit. See Seven Ways to Earn High School Credit for more methods of earning high school credits.   
If you do not want to turn gardening into a stand-alone course, you can still "count" it as school work. Perhaps you could consider it a hands-on activity to accompany a life science course. Gardening could also be considered part of a home maintenance or home economics elective. Some homeschool families even use time spent gardening as a creative way to log physical activity for a physical education credit.
Keep records
Keeping records is an important part of gardening. Have your child keep a journal of their gardening activities, including what they planted, when they planted it and how it is growing. This will help them track their progress and make any necessary adjustments to their garden. If you plan to give your teenager high school credit for a homeschool gardening elective or you live in a state that requires you to maintain a homeschool portfolio, then these records will be especially useful. They are a great way to keep track of your student's work and what they learned.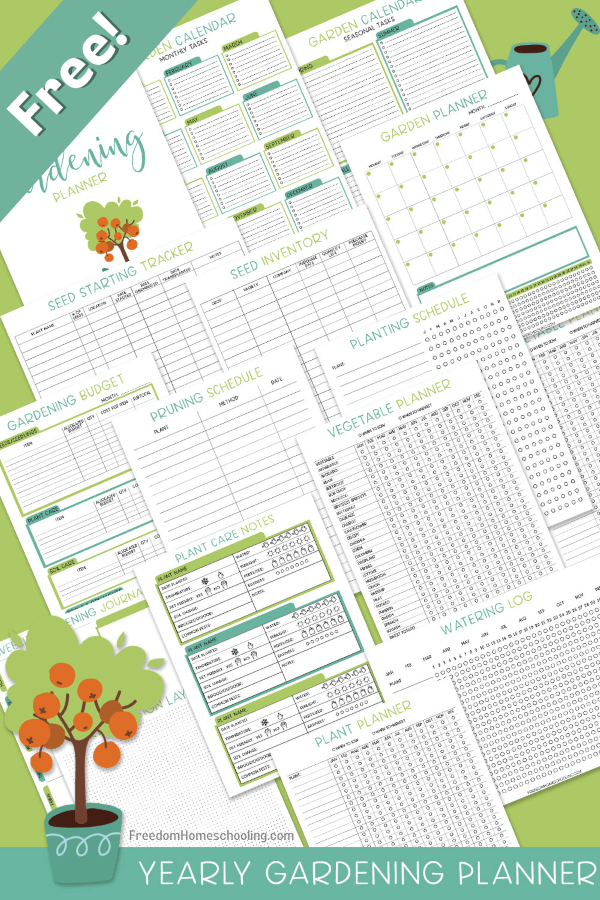 Print our free gardening planner
To help with your student's garden planning and record keeping, Freedom Homeschooling offers a free sixteen-page printable gardening planner. This garden planner includes pages for:
Monthly, seasonal and daily planning

Seed starting tracker

Planting schedule

Watering log

Weekly gardening journal

Plant care notes

Garden layout design

Budgeting

And more!
>>> Click here to grab your free Yearly Gardening Planner printable. <<< Simply enter your first name and email address in the form and opt-in to receive Freedom Homeschooling's newsletter. As a thank you for subscribing, you will receive this PDF freebie in your inbox within moments.
Happy gardening!
Gardening is a fantastic way for homeschooled students of all ages to have a blast and learn at the same time. From learning the basics of gardening to planning the garden layout, there are many opportunities for children to learn valuable life skills like responsibility and a strong worth ethic. So, whether you decide to make gardening a standalone subject or blend it into your existing homeschool curriculum, it is a great choice to provide many fun and meaningful learning opportunities for your child.
7Sisters email subscribers receive periodic practical encouragement, special offers and NO SPAM EVER.

Click the image above to periodically receive real homeschool value in your inbox.