How does a homeschool high schooler with special needs develop a good transcript?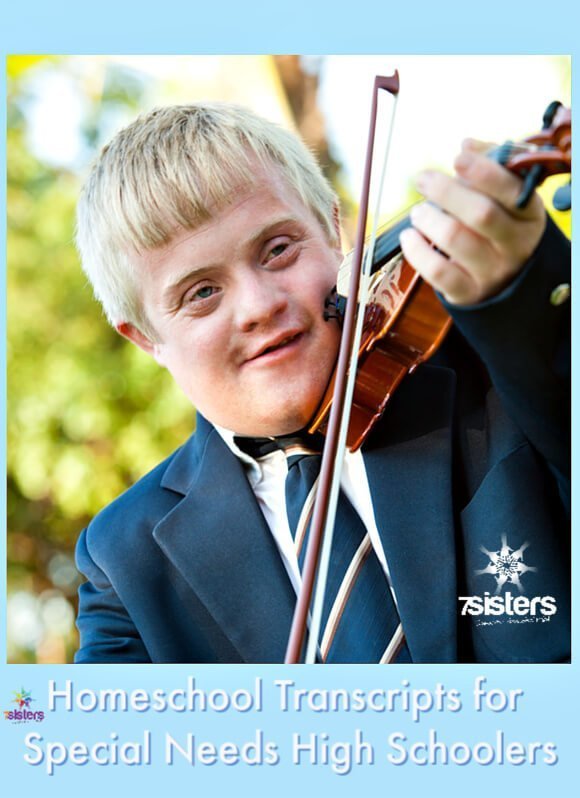 Transcript for Special Needs High Schooler
A homeschool high schooler with special needs should have a transcript that reflects a rich education full of experiences and gift-development. The transcript for special needs high schoolers should also be honest about academics- a child who is not capable of doing Algebra II, should not have some cheesy version of it appear on the transcript. (Simply note in the legend/key of the transcript that he was educated according to his abilities and suggestions given by his diagnostic testing. I recommend that testing be attached to the transcript at graduation, so that helping agencies, like community college or vocational rehabilitation are adequately informed.)
Here are a few tips for developing a great transcript for a special needs high schooler:
1. Concentrate on strengths- find an area or two and level up or show as specialty course.
Lean into them for a leveling-up experience or a special course. Why not have a full credit in Civil War Studies or Auto Mechanics? Click here to find out how to level up or earn an alternate (specialty course) credit.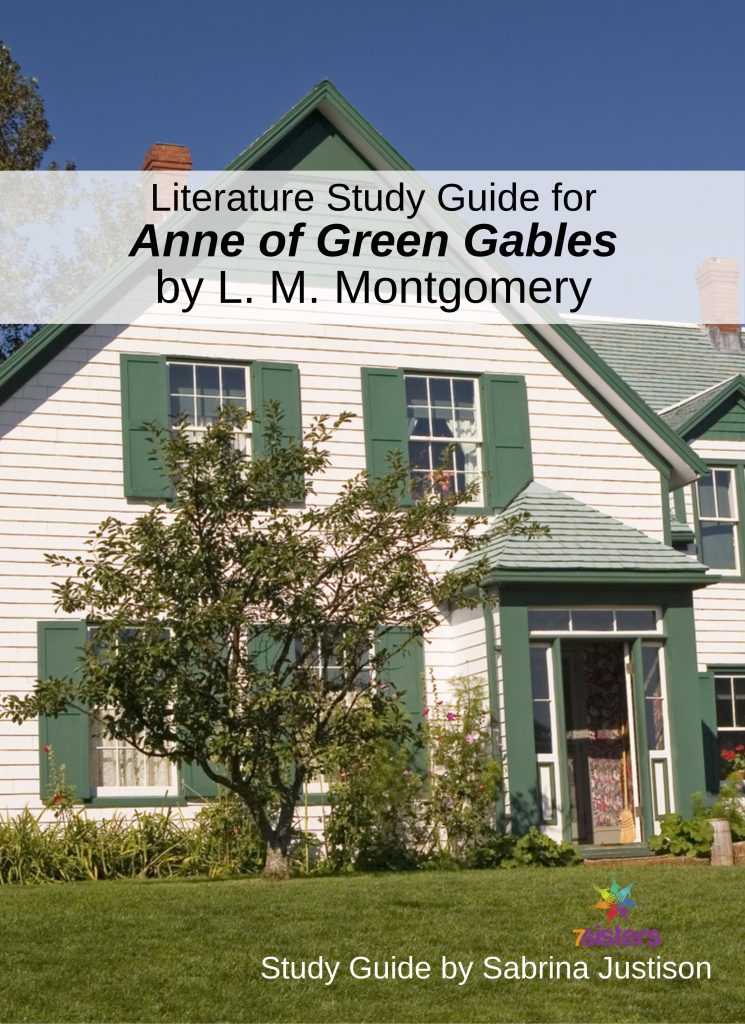 2. Compensate in weak areas:

Homeschool high school is the time for your special needs teen to remediate where there are academic Dedicate some time to:
-Writing skills
7Sisters is can be helpful to some special needs homeschool high schoolers because there are daily, short lessons. Your teen may need supervision or may need to discuss and dictate, according to his/her abilities. Start with our FREE whitepaper on writing research with reluctant teens. Then follow up with story writing or essay writing.
-Inferential reading skills
Build inferential reading skills (Edcon's Bring the Classics to Life are great at this. Btw-ignore the alleged grade levels).
-Literature-reading skills
7 Sisters Literature Study Guides are no-busywork and clearly understood by many high schoolers. You may work together in a discuss/dictate format. Try our FREE Anne of Green Gables Literature Study Guide for starters.
-Math skills
Try Pearson Education's Pacemaker Math series
-Science skills
Try Westfield Studios. Their courses are delightful but be sure to follow the syllabus.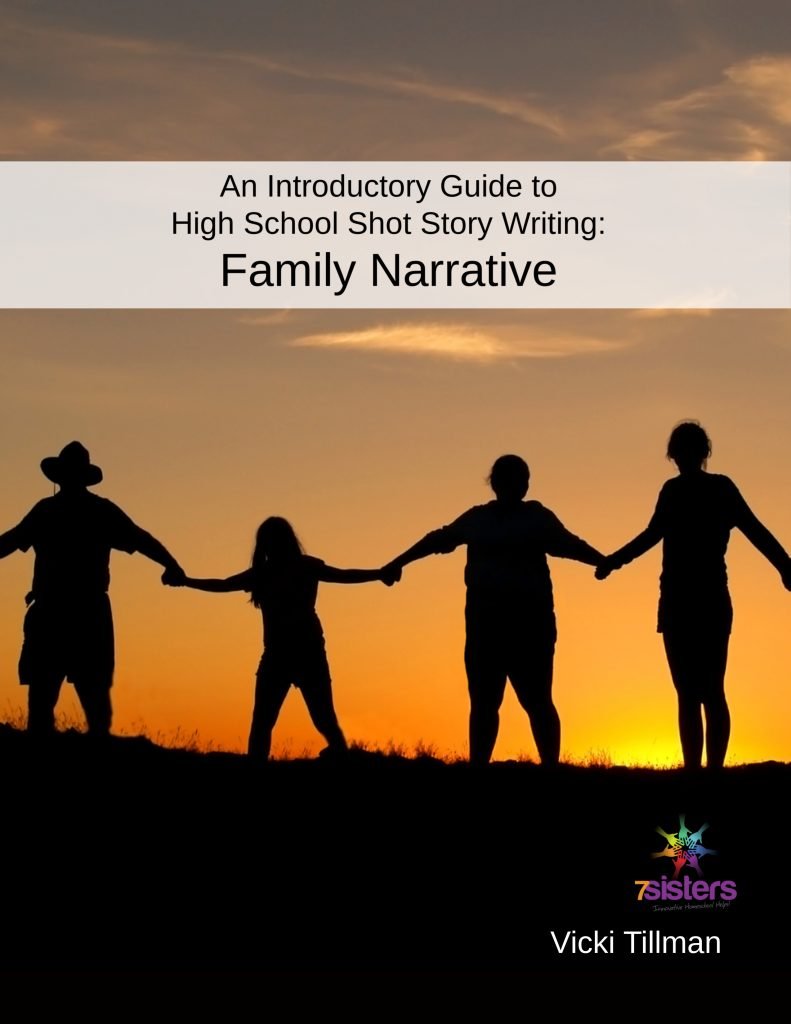 3. Have LOTS of sparkle on the transcript: community involvement, appropriate competitions, service opportunities:
This is where your special needs homeschool high schooler can shine. Plow into those talents and strengths. Volunteer at church- nursery, sound system, worship team/choir. Get involved in local homeschool organizations or in the case of spectrum teens- look into local autism/Aspergers support groups. Play a sport. Join a music group.
Look into competitions. There are lots of online opportunities- looks at Scholastic, local college sometimes sponsor science fairs, Poetry Outloud, Lego Robotics Leagues, National History Day, etc. Your teen doesn't need to win- just have the experience for his transcript.
Volunteer at local food banks, libraries, missions organizations.
Show these appropriately on the transcript for a special needs high schooler, not as credits, but as extracurriculars.
4. Try some apprenticeships:
Discuss with your special needs homeschool high schooler good work ethic skills: promptness, politeness, industriousness. Then let him/her try his skills with a time-limited apprenticeship. Look at local farms, florists shops, libraries, offices. Record these on the transcript under Career Exploration. Sherri Seligson has a great book on Interning. 
5. Teach interviewing skills:
Practice with your high schooler some interview skills. Even if your homeschooler has special needs, he/she will need basic skills: dress business casual or business, sit straight, hands on knees, look toward/at interviewer, answer in complete sentences, have some questions to ask the interviewer. Record this as Career Exploration.
Check my Homeschool Career Exploration Pinterest board for posts on interview skills:
6. If needed, update diagnostic testing if he/she will need compensations at college level
Not all teens need to go to college, but if your special needs homeschool high schooler feels led to go- it might be time to get some diagnostic testing. Look at a local educational psychologist or psychological testing service. The test results will include a list of needed compensations, if applicable.
Include a summary in the transcript legend/key and attach the testing.
7. Pray
You know this, anyway. Does your teen know how to turn to God for help and guidance? Record Religion on the transcript. One of our favorite resources on information and tools for homeschooling high school with special needs teens is SPED Homeschool. Check out their website and weekly Facebook lives.
What are some suggestions you would make for homeschoolers with special needs?
7Sisters email subscribers receive periodic practical encouragement, special offers and NO SPAM EVER.


Click the image above to periodically receive real homeschool value in your inbox.
Transcript for Special Needs High Schooler