Here are some tips for using infographics to teach Consumer Math in high school:
Using Infographics to Teach Consumer Math in High School
Our homeschool students need practical life-skill information when it comes to consumer math and financial literacy.
I've been delighted to find lots of infographics available at no cost for use in learning about these subjects.
Infographics (in case you don't know) are visual representations of information designed to be an overview or starting point in understanding. They are not complete, but they provide a GREAT way to get the ball rolling when studying things like finance.
Of course infographics only give a TASTE of the material your student needs to understand, but a taste can get them started!
Here are some infographics that I've found:
Leasing vs. Buying a Car
What to Buy When
Grocery Shopping Budget Tips
Planning for Retirement
Life Insurance
Living Paycheck to Paycheck
Student Debt
Wedding Expense
Using Infographics to Teach Consumer Math:
Pinterest has lots of infographic links, so if you're on Pinterest, search for more and share the links here!
You can follow 7Sisters Homeschool Financial Literacy Board! 
We have also created a great Financial Literacy Curriculum that includes various learning styles.
This practical guide to understanding personal finance is easy to use, fun, and written at a college-prep level. Instructions are included to tailor the course to any of these levels: average high school, college prep, advanced, or honors.
We created a syllabus for Financial Literacy from a Christian Perspective that homeschool high schoolers can adapt for their individual studies or co-op teachers can adapt for their classes.
Click here to learn more about what is important in a Consumer Math course. Learn about the difference between Consumer Math and Financial Literacy in this post.
7Sisters email subscribers receive periodic practical encouragement, special offers and NO SPAM EVER.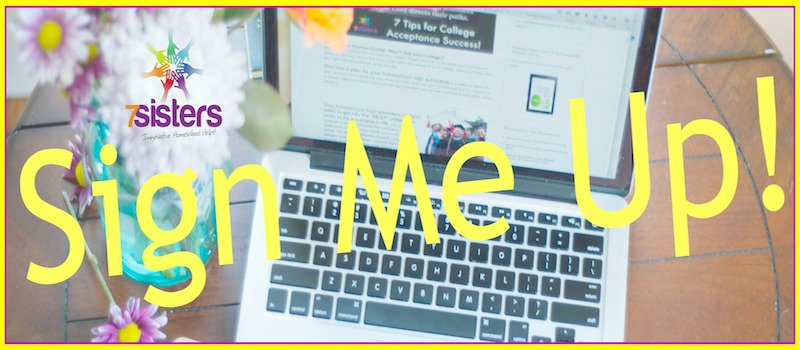 Click the image above to periodically receive real homeschool value in your inbox.
Using Infographics to Teach Consumer Math in High School