Here's a question we have received: What counts as books for homeschool high school reading lists?
What Counts as Books for Homeschool High School Reading Lists?
7Sisters have had many different kinds of homeschool high schoolers over the years! We have also advised many different kinds of teens through their homeschooling high school years. We have learned that, although all teens need some kind of reading list, there is not ONE right way to handle it!
There are so many ways to handle the high school reading list, according to the needs, interests, ages and abilities of each teen. For instance:
The cool thing is that not all reading material needs to be a book in the traditional sense.
There are lots of things that could count as books beyond the object with hardbound covers and lots of paper pages inside. (One caveat we have here: For homeschooling families that work with a supervising organization or umbrella or charter school, check that organization's requirements. We have heard that some of them are sticklers for traditional books!)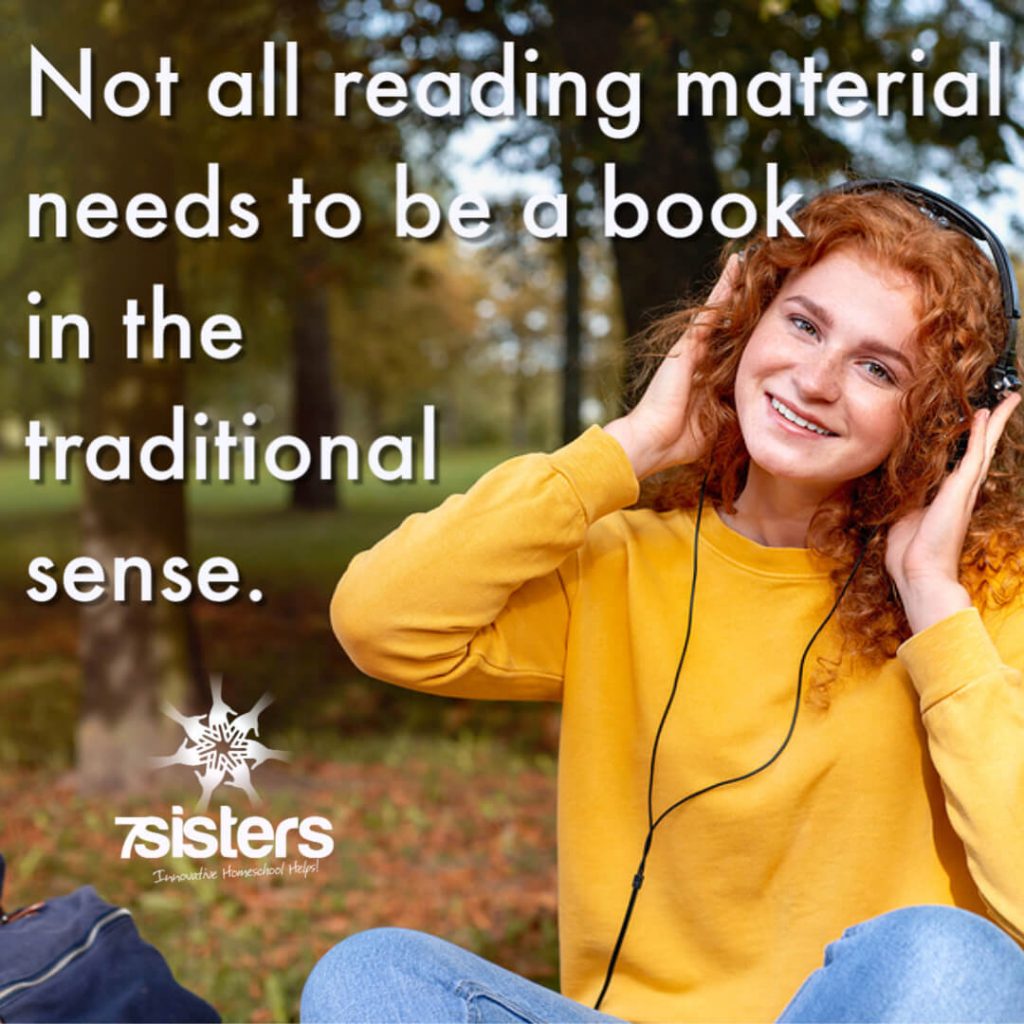 First off, let's talk about different kinds of book formats for homeschool high school reading lists. 
The most obvious book format is traditional book, of course. 
Another book format that counts for the high school reading list is digital formats.
We polled our 7th Sisters about what they have counted for their teens' high school reading list. (BTW: Who are the 7th Sisters? YOU are!) Here's what they shared:
Graphic novels
Audiobooks