By request: What to do when your teen is directionless.
What to do When Your Teen is Directionless
Many teens dread the question: What are you going to do after you graduate?
They dread the question because they do not know the answer! Then they worry that there is something wrong with them, that they are failing somehow that they are not totally sure of their next steps in life!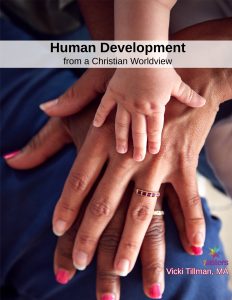 Can I offer a little help for moms of these teens? Tell them not to worry. You will help them do the exploration they need in order to feel good about their direction and purpose.
It is not unusual for teens to feel like they have no direction for their lives
For homeschool high schoolers who have not had a chance to study Human Development yet, this is a good time. Teens learn that part of the task of adolescents is to explore identities and directions and "try on hats" so that they ARE ready for the next phase of life. Homeschool moms can help teens normalize this feeling of directionlessness, so that teens are not feeling guilty about it.
One of the most important gifts you can give your homeschool high schoolers is a solid Career Exploration course
What is Career Exploration anyway? For homeschooling families, it can be anything meaningful to you and your teens (because there's not ONE right way to homeschool high school…or to do Career Exploration). To get you started here is a detailed post in our Authoritative Guide series that explains how Career Exploration can work.
With that aside, we highly suggest that most teens engage with a good Career Exploration course. A good Career Exploration course includes:
A look at role models and their influences
A look at past experiences and their influences

The identification of talents
The identification of skills
The identification of abilities
Connection to resources for job and career information
A discussion of God's will (Christian teens often worry about finding God's will and become stuck on their career exploration process because they are afraid they will "miss it". A good discussion of God's will for them will free them of this fear.)
The need for an accessible and comprehensive Career Exploration curriculum is why we developed our popular Career Exploration Bundle. It includes all these areas.
When a teen is directionless, you can help by giving them lots of experiences
One reason teens have not found a direction is because they have not experienced that direction yet!
Let's say for instance, that a great-fit career for a teen would be a park naturalist. However, if your teen has not ever been to a state or national park to and seen a park naturalist at work, they would probably never think that career up!
There are several ways you can help with this:
Give your homeschool high schoolers LOTS of field trips.

Have you noticed that we tend to do lots of field trips with our younger homeschoolers, then we sideline them because "there is no time" when our kids enter high school? Time to rethink this!
Field trips are healthy for teens (and adults…and kids). New experiences give their brains something to work on and something for families to talk about. (This is especially important in these days of Covid. Do some research, there will be some kind of opportunity, even when many indoor things are restricted.)

Help your teen get involved in volunteer work. None of these will necessarily lead to a career. Volunteer work helps teens get out of their own heads and thinking of other things and can lead to lowered anxiety and self-doubt. When teens get busy in life through volunteering, they are more able to think creatively about the future.

Anything volunteer oriented counts:

Church volunteering

Sound system or video work
Church nursery or VBS aides
Set up and clean up at events or services

Community organizations

Library volunteer
County and state park cleanup and planting days
Food banks
Urban or rural ministry volunteers
Get more ideas in this episode of Homeschool Highschool Podcast
Don't forget to include these volunteer experiences on the high school transcript.
When a teen is directionless, it helps to try out and get involved in a few extracurriculars
All teens need something to do with other people, something they can get involved with and experience new or meaningful things. This looks good on their transcript and helps them develop their identities (and will sometimes help them clarify a direction for their lives).
Extracurricular groups usually require some level of commitment (monthly or weekly meetings, involvement with activities). Here are some that our homeschool high schoolers have done:
Sports teams
Debate and rhetoric teams
Filmmaking clubs
Church youth groups
Scouts
Bible Quiz teams
Junior Achievement
Church worship team
Community bands and choirs
What would you add to this list?
When a teen is directionless, you can help them start understanding themselves
When a teen is directionless, often they do not understand their own personalities. God has not made a mistake by creating our teens. He has given each person a unique personality that will carry them and help them make good-fit life choices.
Of course, each personality has it's areas for "opportunities of growth":
Areas of strength that can be enhanced and enjoyed
Areas of weakness that can be identified and worked on (graciously)
Areas of curiosity that can be explored
A good way to start this self-understanding process is to do some personality tests:
There's a freebie download at Vicki Tillman Coaching with links to free versions of serious and silly personality tests. (Ask your teen to at least try the first test- a free version of the Myers-Briggs Type Indicator, and the last two tests- career interest inventories.)
The Homeschool Highschool Podcast has a couple of interviews with our friend, Anita Gibson of Simply Home Education, that help parents help their homeschool high schoolers come to know and appreciate themselves and the way God has created them:
Also, check out her outstanding book: Star Finder (how to help struggling- or any student- find ways to win)
As you can see, there are so many things you can do to help your teens find direction for their lives. Hang in there! You can do it.
7Sisters email subscribers receive periodic practical encouragement, special offers and NO SPAM EVER.

Click the image above to periodically receive real homeschool value in your inbox.
What to do When Your Teen is Directionless