We were asked: When to use audio books in homeschool high school?
When to Use Audio Books in Homeschool High School
To audio book or not to audio book? That is the question!
With the easy availability of audio books, is it a good idea to use audio books for homeschool high schoolers? I believe it is, but not always. Here are my thoughts on when to use audio books in homeschool high school: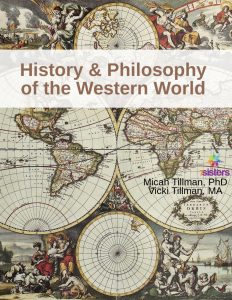 *When your teen has a BIG required reading list. Our 7Sisters' homeschool high schoolers all belonged to an umbrella school that required 15-50 books each year for Language Arts (according to grade level and level of rigor our teens were aiming for). The school allowed 5 of those to be audio books each year, so we ALL took the school up on the offer.
*When your family spends a LOT of time in the car. Car schooling is the thing for 7Sisters! There were field trips, co-ops, group classes, sports, choirs, drama productions, youth groups, and more. Why waste academic time? We kept audio books going that would cover those allowed for Language Arts and sometimes for History, Psychology, or Human Development leveling-up activities.
*When the book being read is a British novel. There's nothing like listening to a British voice reading a British book! Think about the joy of a British woman reading Sense and Sensibility!
*When the book being read is an older book. Sometimes older books are easier for teens to understand when an experienced reader is reading. My teens did better with audio for Republic of Plato, and The Epic of Gilgamesh.
*Any book read by Benedict Cumberbatch. Just sayin'… 7Sister Sabrina was just listening to his reading of Kafka's The Metamorphosis read by Cumberbatch. She said, "Why should I read it myself if I can listen to HIM?" I agree.
We have found audio books at:
the library
Librivox (free!)
Christian Audio
Audible
Cautions about audio books:
Listening requires paying attention. We often made sure with our audiobooks that our teens completed study guides to make sure they had gained what they needed from the books. 7Sisters Literature Study Guides were what all our teens used (of course).
Some umbrella schools do not allow the use of audio books. Maybe you can lobby them.
Enjoy some audio books together this year!
7Sisters email subscribers receive periodic practical encouragement, special offers and NO SPAM EVER.


Click the image above to periodically receive real homeschool value in your inbox.
When to Use Audio Books in Homeschool High School