When Your Homeschool Teen Does Not Want a Graduation Ceremony
Our beloved Stacey Lane Clendaniel shares some wisdom about homeschool high schoolers and graduation. Not all teens are alike and Stacey's teens have had different wishes about graduation. Some were fine with graduation ceremonies, others were not happy with the idea.
Here is Stacey's advice for teens who do not want a graduation ceremony:
Spring is in the air and for parents of high school seniors, discussions of graduations are the hot topic. We start the conversation with asking our teens what do you want for your graduation ceremony? 
For most parents this represents one of the last milestones of the parenting journey. We homeschool parents are so invested in their education that this milestone is near and dear to our hearts. 
So what is a mom to do when her teen does not want a graduation ceremony? 
Well, first thing know that you are not alone!
There are lots of teens who do not want to participate in any kind of graduation ceremony. 
(Even us Sisters have had teens who did not participate in a graduation ceremony.)
When we have a teen who does not want a ceremony, we know that we are about to engage in some serious negotiations:
Mom wanting to honor this milestone and
Teen wanting to ignore it.

 
For my teens, negotiations were best conducted while eating. So prepare there favorite food and begin the discussion of alternate graduation options.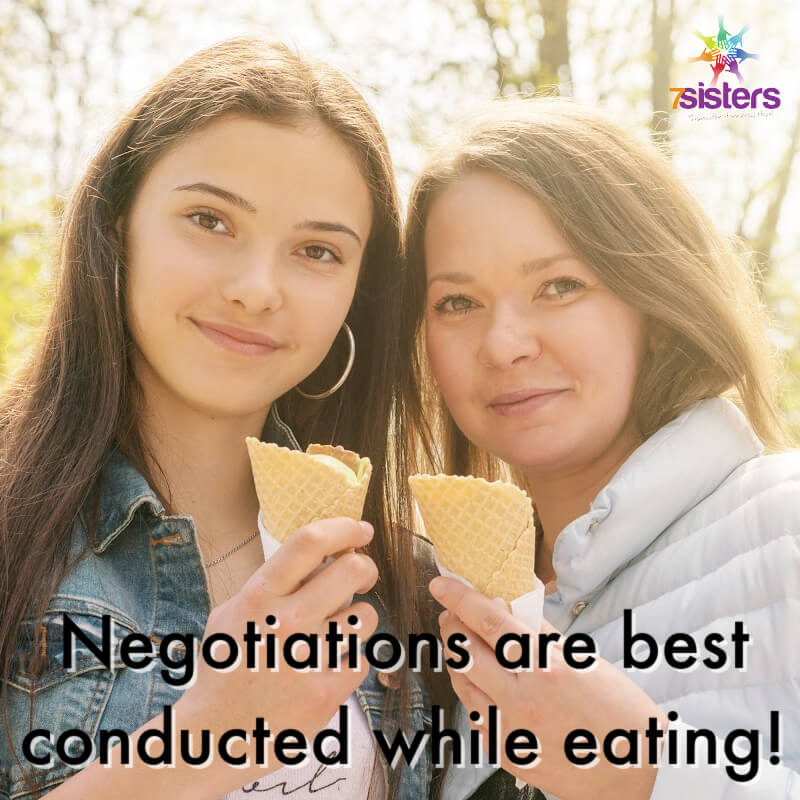 Alternative options for when your teen does not want a graduation ceremony
Here are some alternatives you might offer your homeschool senior:
Ask your teens if a scaled down version of the tradition graduation ceremony is an option.

 

Can you plan just a family ceremony?

Invite just close family and friends for the presentation of the diploma.

 

Maybe just a family dinner?
How about a pool party?

Picnic?
Pig Roast?
Crab Feast?

 

Maybe your teen could plan a family vacation to commemorate their milestone.

 

Or maybe they would like a senior trip with their close friends?

 

Ask your teen if they would be ok with a photo shoot of them in just a gap and flipping their tassel.

 

Of course I might have paid a few of my teens to be agreeable to a senior photo shoot.

(It became our compromise, they did not get a ceremony yet I still got pictures.)
If they agree to photographs you can use those to send thank you cards to all the important people who supported your homeschool journey.

 
Now, if your teen is against ALL things related to a graduation ceremony here are a few options
Some teens just cannot do any of the above options. However, you can still create some graduation memories: 
Create a digital scrapbook of their high school years.
Ask people to write letters to your teen on how proud they are of their achievement.

 

Have a yard sign created of the milestone!

These have really become popular and creative in the last few years.

Optional: you can post a picture of the yard sign on social media for a graduation announcement.

 

Give your teen a "YES Day"!

(Or course, with all things there must be some boundaries because we know most budgets cannot handle month long trips of Europe.)

Give your teen a memorable gift for their achievement.
The main goal is to get creative with ways to celebrate that the teen can embrace. 
However, if your teen is against ALL things related to celebrating their graduation here is my suggestion!
Throw a Homeschool Mom-of-a-Senior Party! 
As homeschool parents we have invested and sacrificed for our teens to be successful. We spent hours finding curriculum that worked, we spent hours grading papers and hours driving them to activities. 
Don't get us started on how much we worried about creating their transcripts!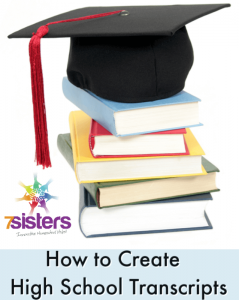 Invite:

Your family and friends
Other homeschool mom of seniors
Homeschool moms who have not yet graduated a senior

 

Give that speech you want to give!

Recap the good and the bad to encourage other homeschool moms. Share what you learned on this homeschool journey.

 

Have the principal give you a gift for your dedication!

Have fun with the options. 

Celebrate the successful teamwork of your senior graduating.

 
Yes, homeschool mama it's okay to celebrate your role in the homeschool journey. It's the best of both, you respect your teens choice to not participate in anything related to graduation and you get to celebrate the milestone. 
Do you have any creative ways to celebrate a graduation ceremony? 
We would love for you to join our Facebook group and share! 
7Sisters email subscribers receive periodic practical encouragement, special offers and NO SPAM EVER.
Click the image above to periodically receive real homeschool value in your inbox.
Teen Does Not Want a Graduation Ceremony