Aristotle? Who is Aristotle? Why does the homeschool transcript need philosophy?
Why Does the Homeschool Transcript Need Philosophy?
7Sisters is proud of our delightful course: Philosophy in 4 Questions by Dr. Micah Tillman, who teaches at Stanford University's prestigious online high school.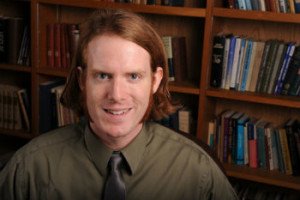 Dr. Tillman (who is a homeschool graduate) wrote the text at the request of local homeschool high schoolers who had completed his History and Philosophy of the Western World and were hungry for a more in-depth Philosophy course.
They probably aren't even sure WHO Aristotle is! (One of the greatest philosophers of all time, whose writings influenced ancient scientists, educators, and even the medieval Christian church.) His work is still taught in colleges today.

SPARKLE!

I have served as upper class advisor for our local community for almost 2 decades. In that time, I've helped many homeschool high schoolers get into college. One of the most important things I've told the teens is that they need SPARKLE on their transcript. 

Transcript SPARKLE comes from out-of-the-normal/beyond the basic requirements courses. Two of the best types of SPARKLE courses are:

When homeschoolers study philosophy, they become aware of the philosophies that permeate our culture. They can't escape philosophy.

Politicians make decisions based on their philosophical ideas.
We choose the way we study science based on our philosophical stances.
Philosophy even invades the way we study theology (Thomas Aquinas, the powerful Catholic theologian studied Aristotle. Some denominations during the 1700s and 1800s integrated Empiricism into their interpretation of Scripture, so refused to teach on things that could not be seen or measured- like angels.)
Philosophy in 4 Questions is written for college prep high school students to read and enjoy (self-study and NO busywork) with additional readings and fascinating assignments that help the college prep and honors students get their appropriate levels for their transcripts.
Click here for my World History and Philosophy Pinterest board. (It has links to cool resources and Youtube videos.)
7Sisters email subscribers receive periodic practical encouragement, special offers and NO SPAM EVER.


Click the image above to periodically receive real homeschool value in your inbox.
Why Does the Homeschool Transcript Need Philosophy?