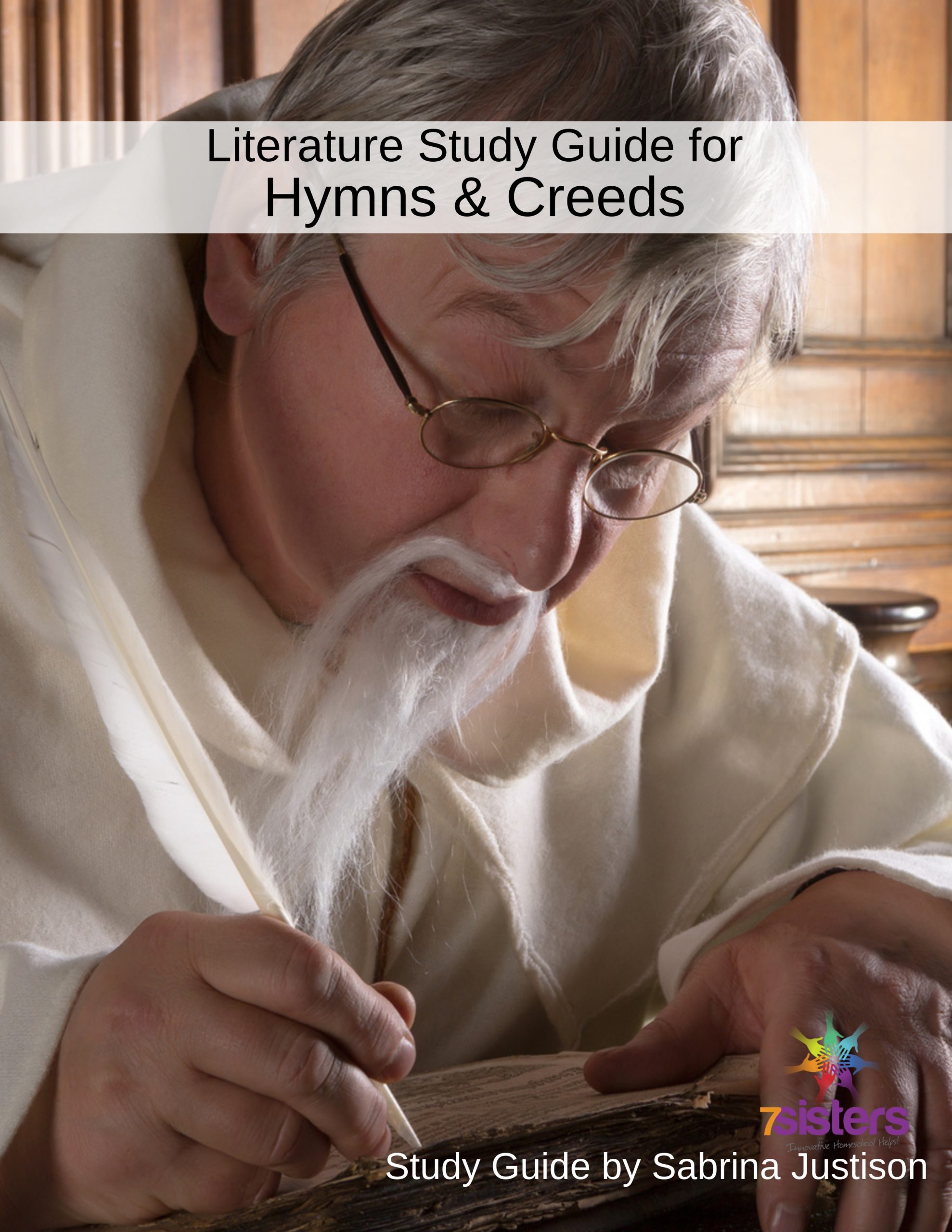 Excerpt from Hymns and Creeds Study Guide
The following are pictures of the actual pages in the PDF download of 7Sisters Hymns and Creeds Study Guide. While you are checking out the excerpts, if you have any further questions please contact us!
We have the following blog posts to help:
Please note curriculum excerpts are intentionally sloppy copies to discourage copyright violations. However, purchased curriculum displays crystal clear.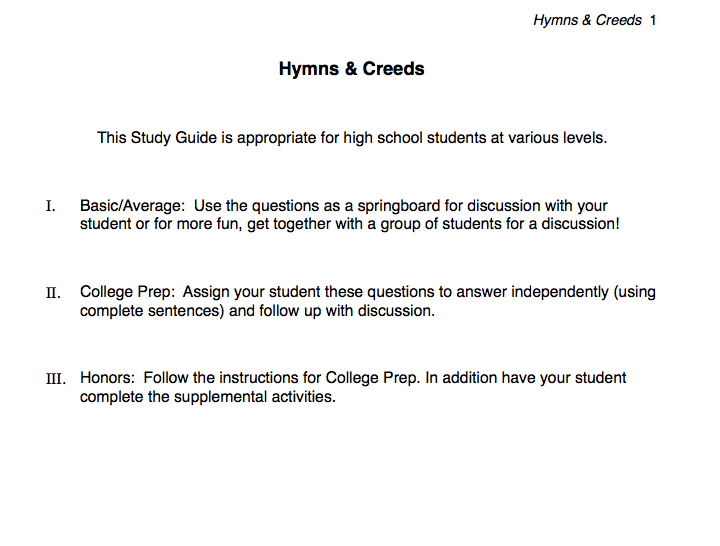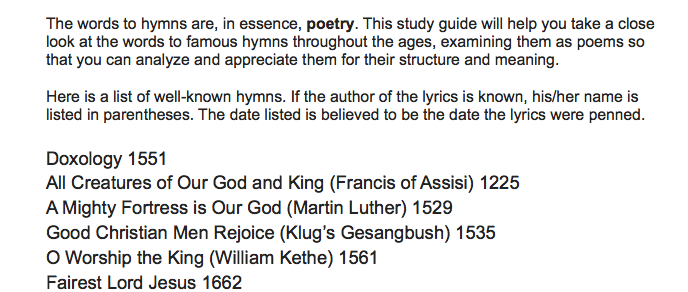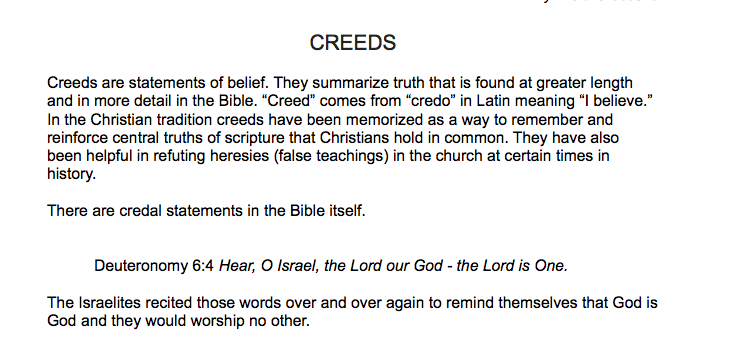 Also, if you are still looking for real life experiences on using our curriculum, we recommend joining our 7Sisters Facebook group and asking there! We have over a thousand sisters ready to share their experiences.
If you have any questions about Hymns and Creeds Study Guide, please feel free to contact us!
Are you new to 7Sisters Literature Study Guides? Here are some things that make our guides unique and useful. (This is also true of all of our curriculum.)
Things to know about our curriculum:
We guarantee our curriculum with a 10-day no questions asked, money back guarantee.
Our texts and study guides have been designed for students who prefer reading textbooks that aren't dry as toast.
Curriculum should be adaptable.
Some homeschool high schoolers need rigorous Honors credit on their transcripts. Some high schoolers need solid College Prep levels for their courses. Others only need an Average level course.
Curriculum contain NO busywork.
Instead, it should inspire students to LOVE the course. 7Sisters texts and literature study guides don't kill the topic.
Curriculum should prepare students for life.
Whether college or career bound, we believe texts should have a life-preparation view.
Curriculum should be affordable.
Our texts and study guides are all e-curriculum, which means they are downloadable. This saves printing and shipping costs and keeps the price down.
Our curriculum is written from a Christian worldview.
While NEVER preachy or forced, a Christian worldview is integrated into all of our curriculum.
Our curriculum helps your students succeed.
Homeschool high schoolers have been using 7Sisters curriculum for almost 2 decades to build college-attractive transcripts.
When you download a 7Sisters study guide, your homeschool high schoolers have good opportunities to learn in engaging, no-busywork, inspirational ways!
Excerpt from Hymns and Creeds Study Guide