This is excerpt from Misty of Chincoteague Study Guide includes following are pictures of the actual pages in the PDF download. If you have any further questions please contact us!
Treasured by horse-lovers everywhere, the tale of the ponies of Chincoteague and Assateague Islands becomes a rich learning experience for your student with the Misty of Chincoteague Literature Study Guide.
This 10-page ebook guide was written to accompany Misty of Chincoteague by Marguerite Henry.
Ideal for students in grades 3 – 5, the no-busywork, no-overkill questions help students build comprehension skills and recognize the elements of plot structure. (7Sisters primarily focuses on providing resources that are "Mostly High School, Mostly Fun!" because many families need extra support for homeschooling through high school. That doesn't mean we have nothing to offer the younger students in your homeschool! Introducing the Misty of Chincoteague Literature Study Guide.)
The friendly, conversational-style instruction in this literature study guide introduced literature themes and concepts to middle schoolers. It allows students to work as independently as they are comfortable.
This study guide includes:
Background information on this historical fiction story
Vocabulary words from the book
Summarization and plot skills development
Separate answer key for parent's use
Suggested supplemental activities
We have a whole section of freebies to help your homeschool budget.
Please note curriculum excerpts are intentionally sloppy copies to discourage copyright violations.  Purchased curriculum displays crystal clear.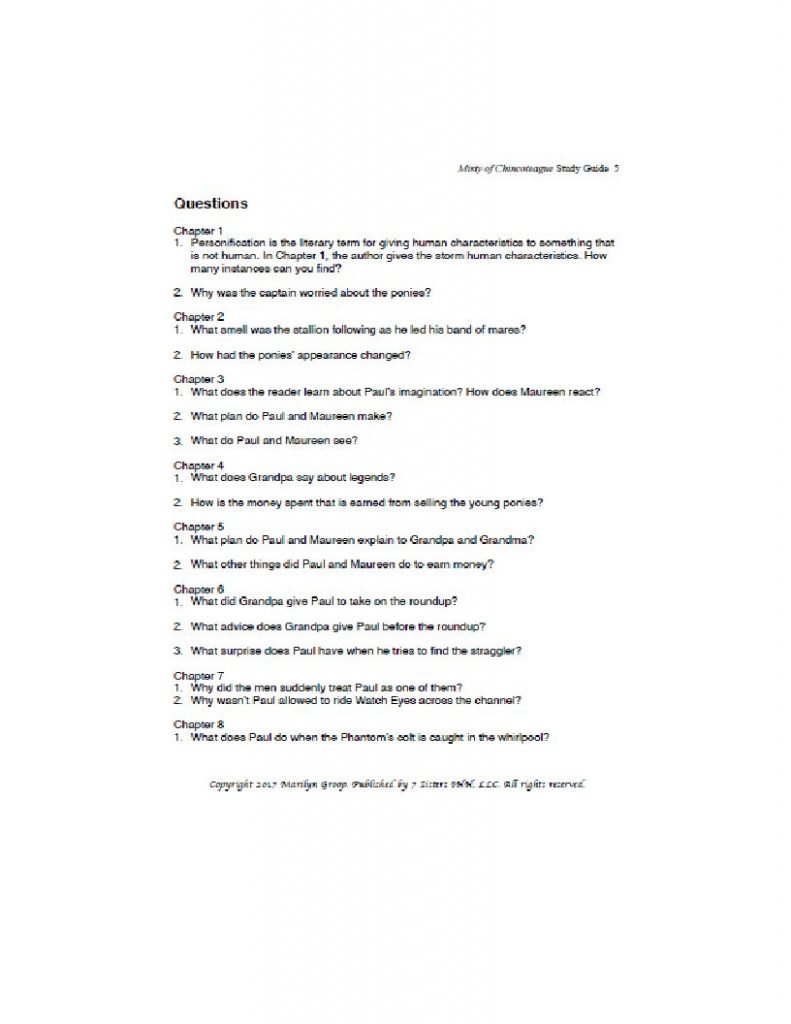 Check out this episode of Homeschool Highschool Podcast: How and Why to Use Literature Study Guides.
Excerpt from Misty of Chincoteague Study Guide