This week on Homeschool Highschool Podcast: Courses Our Teens Actually Liked. This post is running concurrently on the Ultimate Homeschool Podcast Network.
Courses Our Teens Actually Liked
As homeschool parents, we know that not every subject will capture our children's interest, but finding courses that they genuinely enjoy can make the learning experience more engaging and memorable. So, let's dive into the various types of courses our teens have loved, fro
m co-op settings and extracurricular activities to individual exploration and more.
Co-op and Group Classes
Our teens had a number of courses the loved in co-op and group classes. Here are a few: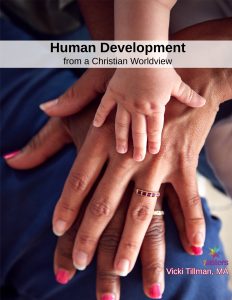 Human Development
One of the our homeschool high schoolers' favorite co-op classes is worldview. Our kids had a blast with this course. It covers how humans grow and change from womb to old age- not just physically but also, emotionally, cognitively and socially. 
The curriculum offered engaging activities and fostered deep conversations about personal growth, relationships, and even our own experiences as teenagers. It was a surprise to see how this course created new connections and built stronger relationships between us and our teens. Human Development also was a perfect topic for fun learning activities and videos. (We captured these in the Lesson Plans for Human Development.)
Not only that, there is a free syllabus for Human Development to adapt to your co-op needs.
Philosophy
Teens need to ask questions! That need led to another course that our teens enjoyed in a group setting: Philosophy in Four Questions. The textbook as written at the request of our local homeschoolers by Dr. Micah Tillman (big brother to one of the requesters). This course provided a framework for asking questions and encouraged deep thinking. The tone of the curriculum made our teens feel respected and treated as peers. The group setting made the discussions engaging and allowed our teens to explore ideas.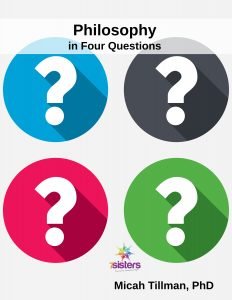 Here is a free syllabus for Philosophy in Four Question.
Extracurricular Format
In addition to traditional courses, our teens had the opportunity to explore their interests through extracurricular activities. For example, drama camps and theater classes provided a unique and enjoyable learning experience. 
Through these activities, our teens developed skills in public speaking, time management, and teamwork. Drama camps also created a culture of civility, where respect and encouragement were prioritized, fostering deep relationships and personal growth- our teens called drama camp: The week that has meaning!
Electives and Specialized Courses
Electives play a crucial role in a well-rounded homeschool education. One of our teens' favorite electives was photography. When our daughter's interest in photography outgrew what we could provide, we enrolled her in a local community college's photography program. This experience not only allowed her to pursue her passion but also earned her a certificate and extra scholarships when she pursued photography in college.
We found that specialized courses from reputable resources like The Great Courses offered high-level instruction through DVDs. Our teens engaged with subjects like anatomy and physiology and nutrition, gaining valuable knowledge that was applicable to their personal lives and interests. These courses provided expert instruction without the need for extensive textbook reading.
Online courses are a great way for homeschool high schoolers to earn elective credits. Some of our favorite sources for electives online include:
Individualized Learning
Sometimes, the most meaningful courses are the ones tailored to our teens' specific interests and curiosities. For instance, one of our teens delved into the history of church music, conducting an independent research project (and then that year's APA research paper).
This individualized learning experience allowed them to explore their passion and earn a credit in the history of church music, showcasing their dedication and personal growth.
Courses Teens Actually Liked
As homeschooling parents, it's important to foster a love for learning in our teens. By incorporating courses that align with their interests and providing opportunities for hands-on experiences, we can make their high school journey more engaging and enjoyable. 
Whether through co-op classes, extracurricular activities, interesting electives, or individualized learning, there are countless ways to tailor their education to their unique strengths and passions.
Remember, not every course will resonate with your teen, and that's okay. The key is to find a balance between core subjects and courses they genuinely enjoy. By doing so, you'll create a positive learning environment and help them develop a lifelong love for learning.
Join us for a discussion of courses our teens actually liked… AND if you're seeking inspiration for courses your teen might love, be sure to check out the curriculum offerings at 7sistershomeschool.com. Our curriculum has been created and tested by homeschooling families, ensuring engaging and enjoyable learning experiences for your teens.
PLEASE SUBSCRIBE TO HSHSP VIA COMPUTER
Follow this 

link to our Apple Podcasts page

.
OR take this IMPORTANT STEP: Under our Homeschool Highschool Podcast logo, click on View in "…your favorite podcast source"

This will take you to Apple Podcasts or your favorite podcast source and our own podcast page.

Click SUBSCRIBE.
Click RATINGS AND REVIEW. (Please take a minute and do this. It helps others find us. Thanks!)

Thanks!
OR PLEASE SUBSCRIBE VIA iPHONE
Tap the purple Podcast icon on your phone

Tap the search icon on the bottom-right of your screen

In the search bar type: Homeschool Highschool Podcast

Tap the Homeschool Highschool Podcast icon

Tap *Subscribe*

Please tap *Ratings and Review*
Thank you to Richie Soares with Homeschool and Humor for writing this blog post!
7Sisters email subscribers receive periodic practical encouragement, special offers and NO SPAM EVER.

Click the image above to periodically receive real homeschool value in your inbox.