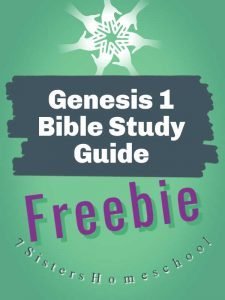 Excerpt from Genesis 1 Bible Study
The following are pictures of the actual pages in the PDF download. If you have any further questions please contact us!
We have a whole section of freebies to help your homeschool budget.
Please note curriculum excerpts are intentionally sloppy copies to discourage copyright violations.  Purchased curriculum displays crystal clear.