Luke Hayes, 7Sister Sara's son, homeschool graduate and entrepreneur talks about success and Financial Literacy.
Homeschool Graduate and Entrepreneur Talks about Success and Financial Literacy
Hi, my name is Luke Hayes. I am a 24-year-old Personal Trainer/Business Owner. My wife and I recently quit our corporate jobs, moved to a completely new area, and became business owners.  Here's our story:
Seven years ago, I was a high school senior just itching to be totally done with school (no college for me). I was taking the Financial Literacy class taught by my mom, five-time New York Times best- selling author, Sara Hibbard Hayes (just kidding, but she is my mom). We learned about topics that comprehensively covered Financial Literacy like:
budgeting

building savings

investing

the importance of balancing a checkbook

how to use and not to use credit cards

saving for retirement

and so much more!
However, learning something doesn't do you much good unless you put it into practice. For the next 3 years, unfortunately, I did not apply all that I had learned.
After high school I moved to the Washington, D.C. area to start my career as a personal trainer. I had no money at all, having just paid for personal training school. It was a slow start, but finally my client base began growing (and growing!) and so did my paychecks! Like a typical 19-year-old with his first substantial income, my spending habits were extremely careless.
However, even though I was spending WAY too much, I was still applying some of the information I had learned from my mom's Financial Literacy course. I was building my savings regularly, contributing to my 401k, and, very importantly, staying out of debt.
By 2016, my 60+ hour work weeks were burning me out; a change was clearly needed!  I reduced my training hours and stepped down from my position as Fitness Manager. Of course, my paychecks shrunk considerably!
As a young married couple, my wife and I had to take control of our spending, distinguishing our needs from mere wants, or we wouldn't be able to cover our bills. Interestingly, rather than feeling 'poor' or 'deprived', we felt richer than before! Why? Because we were spending intentionally rather than haphazardly, avoiding debt, paying our bills on time, and actually saving much more than previously!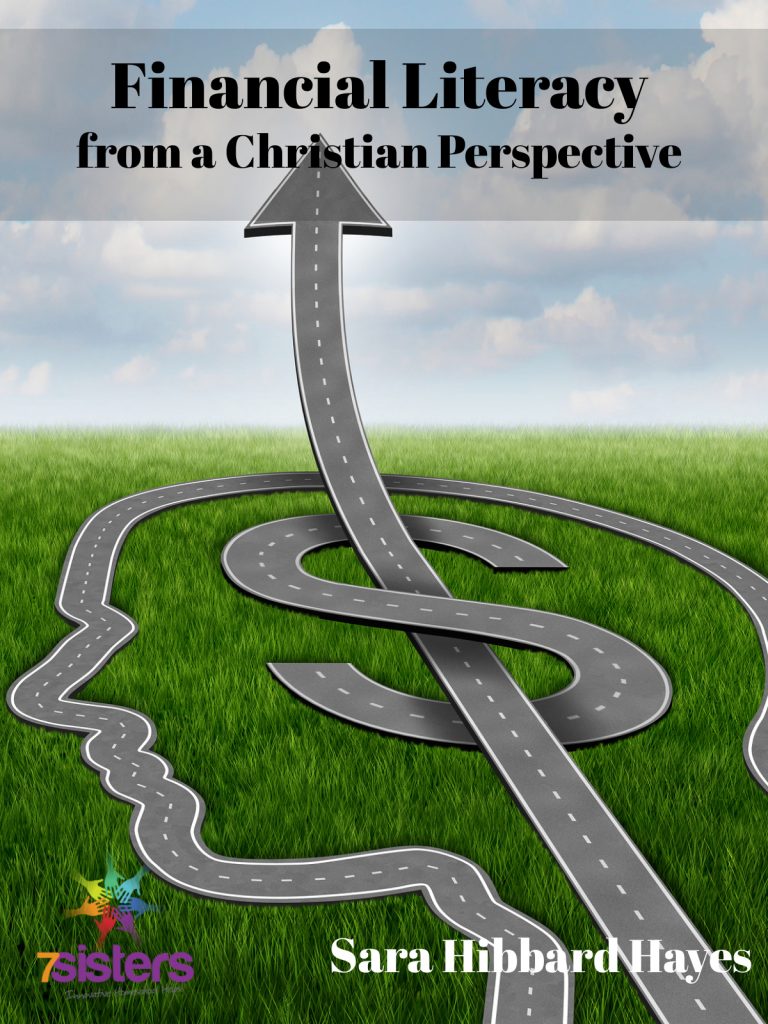 Basically, we had begun, in earnest, to focus on and apply the information I had learned while taking my mom's Financial Literacy course. (Click here to view the Table of Contents.)
Looking back, though I regret blowing through a huge chunk of our income, I'm thankful for the aspects of the Financial Literacy course which we did follow, especially building our savings, contributing a high percentage to our 401k's, and staying out of unnecessary debt. In spite of our mistakes and because of the wise financial steps we took, we were able to purchase a condo in the D.C. area, the sale of which helped us relocate and start our businesses, Trio Fit Life.  It is an online physical training and fitness program.
Today, my wife and I are hard-working entrepreneurs, making sure we follow the wise money management advice I learned way back in high school.
BTW- Want to hear from another homeschool graduate entrepreneur? Here's an interview with Samantha Shank of Learn in Color. Also, you can start the Financial Literacy adventure for your teens with a download a freebie Financial Literacy Worksheet (check out this excerpt).
AND here are 7Sister Sara's top picks for financial literacy.
7Sisters email subscribers receive periodic practical encouragement, special offers and NO SPAM EVER.

Click the image above to periodically receive real homeschool value in your inbox.
Homeschool Graduate and Entrepreneur Talks about Success and Financial Literacy