I know they might rather die than do it, but your high schoolers REALLY need to do this: Speech is one of the best courses for homeschool high school!
Speech is One of the Best Courses for Homeschool High School
I'm an introvert and so are most of my 5 kids, that's why I was shocked years ago when my second son asked to learn about speech. He was enjoying studying politics and thought some public speaking would help him with a little Career Exploration in that direction.
It was a big stretch for us both, but we worked together and started a speech and debate team for our local homeschool organization. That team is starting its 15th year now and continues to grow in size. Our local homeschool high schoolers have learned something important: Speech is One of the Best Courses for Homeschool High School.
Here are the 3 powerful reasons why:  
1) College Interviews:
One of the most useful things our homeschool speech team teens have done in Junior and Senior Years is to visit the staff in the department for the major they want in college (not simply a general college admissions advisor- although that is useful, too). These advisors are always impressed by the articulateness of our local teens- and SOMETIMES have *found* a few extra scholarships.
Because of the practice of thinking and speaking on the fly, the speech team homeschoolers have not been intimidated by the questions from the college staff. (BTW- The curriculum we've been using all these years is being released by 7 Sisters! Watch on WEDNESDAY for how to get your copy!)
2) Life Preparation:
There's no escape, really. EVERYONE will need to speak in public sometime in life. Whether it is Sunday school teaching, giving oral presentations in college, presenting a proposal at work, public speaking WILL come. Taking Speech in homeschool high school is great preparation for life.
3) Job Interviews:
Speech in high school is mostly about becoming comfortable with speaking to anyone, anytime, anywhere- and not having a heart attack! The skills learned in Speech are the types of skills useful in job interviews (especially in 7 Sisters Speech curriculum, which has lessons on interview skills!)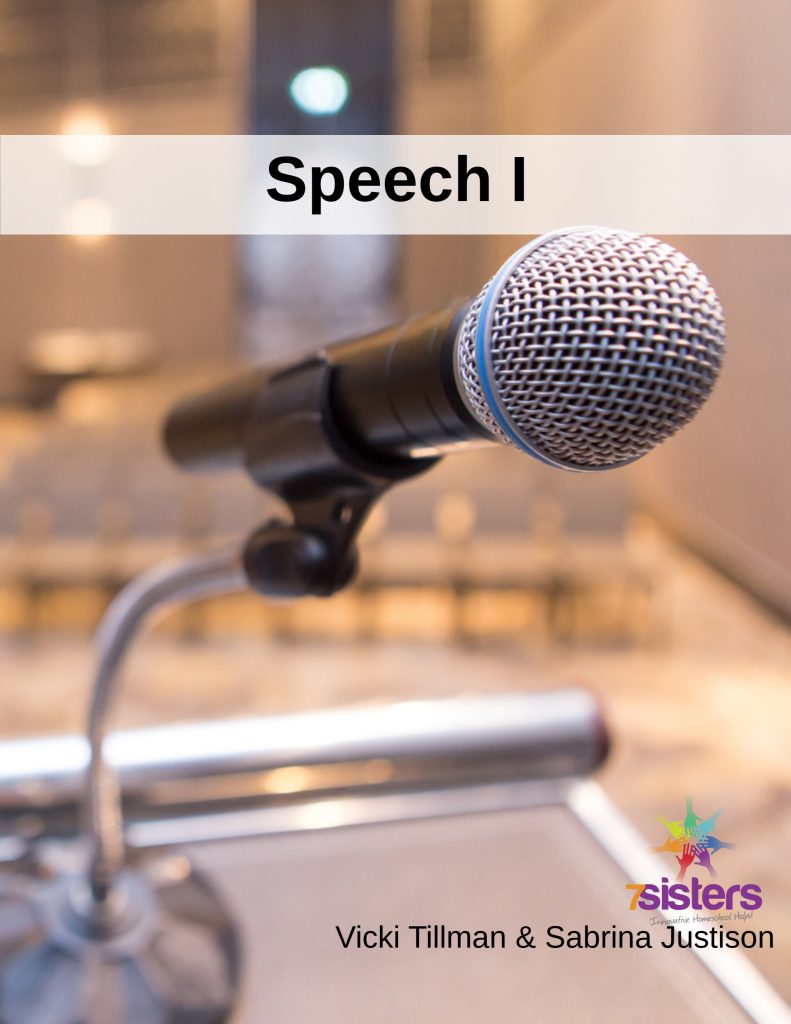 So, don't sweat! Your homeschool high schoolers can learn public speaking and not die from it 🙂  
For more on teaching public speaking skills to your teens, check out this post in our Authoritative Guide series.
7Sisters email subscribers receive periodic practical encouragement, special offers and NO SPAM EVER.


Click the image above to periodically receive real homeschool value in your inbox.
Speech is One of the Best Courses for Homeschool High School