Here's help for high school: When reading and writing are wrecking your day.
Help for High School: When Reading and Writing are Wrecking Your Day
Homeschooling Literature and Writing during the homeschool high school years should be easy, right?  I mean, your child already knows how to read, how to write, and words are fun, so….
Actually, this can be one of the most frustrating subject areas for some high school homeschoolers.
Problems like these abound:
My teen STILL doesn't like to read, and he's two years away from graduation!  I failed!  How can I get him to love books?
Every time I ask my child to write, she says she doesn't know what to say.  Getting started is so hard!
My son likes to read, but only books he's picked…and he's NOT interested in picking classic literature. How can I stretch him, and get him to read classics without World War III in our homeschool?
My daughter melts down when I correct her writing assignments. How can I help her become a better writer without her taking it so personally?
Here are some ideas for improving Language Arts in your homeschool high school.
Perspective for Mom:
Loving books is not actually a sign of godliness.  As homeschoolers, we sometimes forget that each personality is unique, that likes and dislikes vary greatly from one person to another, and that this is actually OKAY.  If your student doesn't really like to read, you have not failed as a homeschooler, you are just homeschooling a child who does not enjoy reading very much.  Your job in teaching him is to equip him to read effectively (he'll need this skill the rest of his life, no matter what path his life may take) and to encourage him to read even when it is difficult or uninteresting to him (he'll need that discipline and perseverance along the path as well).
Stop telling him how wonderful books are.  Stop trying to convince him (he's a teenager and will be desperate to prove you wrong anyway!).  Instead, pour your energies into tackling the REAL challenge before you both.  Have an honest conversation and face the facts together –
Reading is a necessary life skill.
Books are filled with ideas and information that he must be able to comprehend and apply.
4 years of English credits are necessary on his high school transcript. Here's a post to help explain what credits are needed for the high school transcript.
Doing hard things because they must be done is important. Finding ways to do them as efficiently and effectively as possible blesses the hard-worker.
Remember, while homeschool high schoolers need books for Language Arts on the transcript, they need the life and character training and transformation from those books. Allow for books that are transformative.
Choose reasonable selections for your book list.
Include your student in this process so she can understand why you're assigning these books.
Choose no-busywork study guides so that your teen learns necessary skills without making the reading process worse. That's what 7Sisters Literature Study Guides are about.
Try a high-interest book and literature study guide like God's Smuggler or The Hobbit.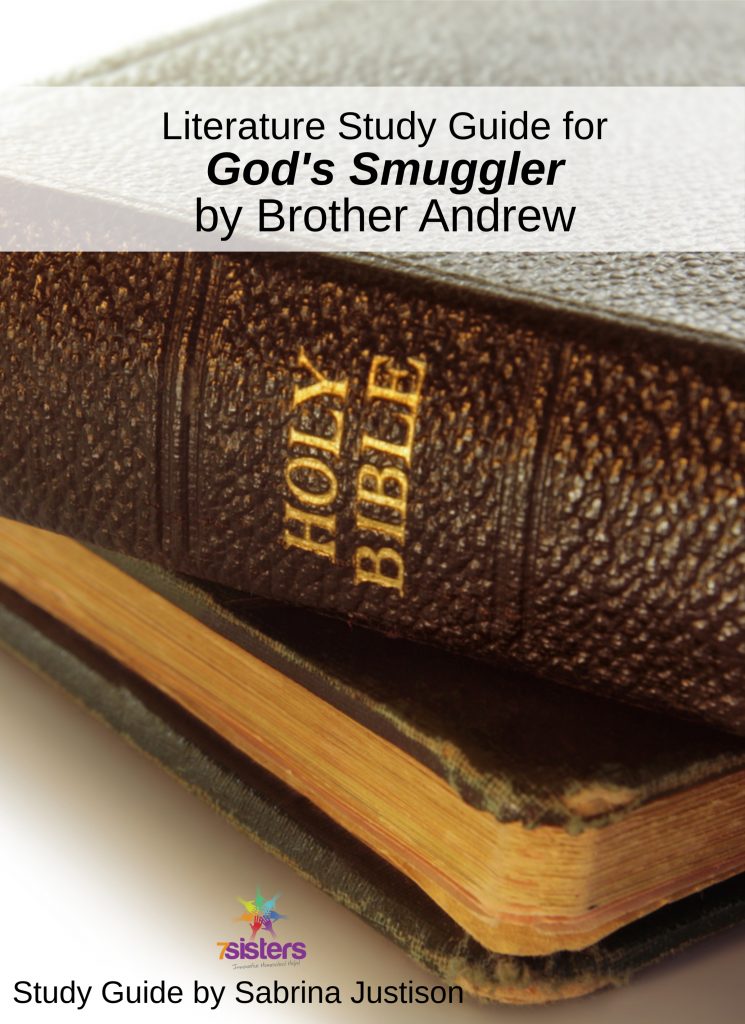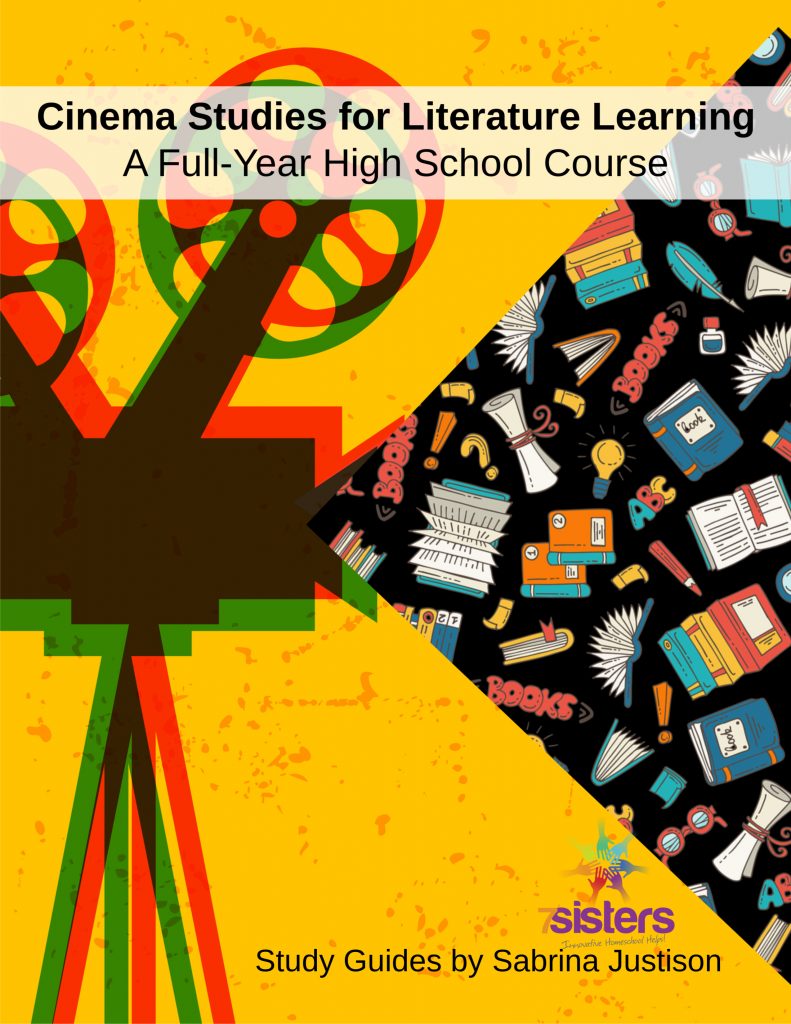 Watch this helpful video in which I share a good way to choose books for high school literature.
Recognize the multi-step mental process that takes place when a student is writing.
Writing is not a mystical, intuitive process for most people.  Just as Math makes sense conceptually to some people but most of us need to have it broken down into steps for us to follow, writing can be broken down in a variety of ways to become more accessible to a variety of writers.  Talk to your student to find out WHICH PIECES of the process are most intimidating.
For many students, gaining confidence is key. Give a reluctant homeschool high school writer a great start with our FREEBIE: Research Papers for Reluctant Writers. It takes a beginner step by step through a basic report-style paper. Once they complete this first paper, they free much more confident!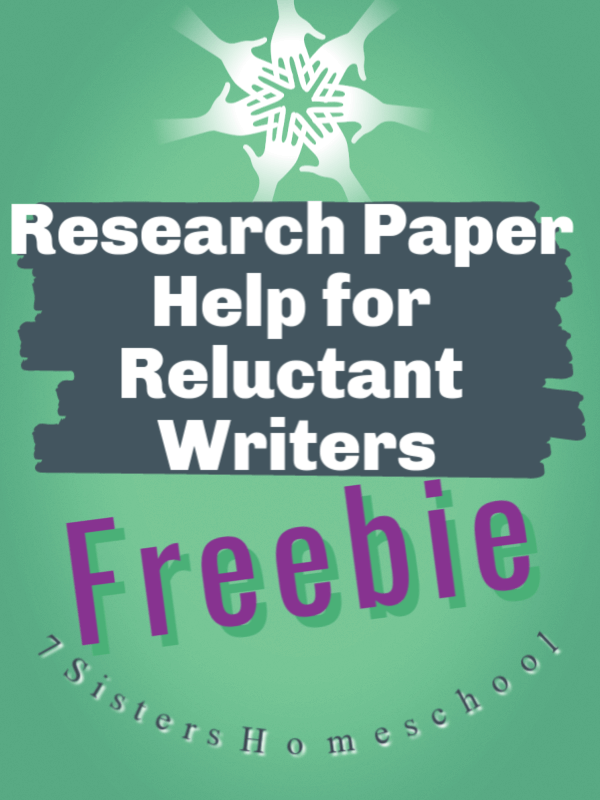 Feel like your homeschool student doesn't measure up? Not all students are gifted in the same areas.
Need some more resources for teens who struggle?
Plus you will love our silly and wise advice about handling tough homeschool times (or tough anytime) with this episode on homeschool mindset…not platypus!
7Sisters email subscribers receive periodic practical encouragement, special offers and NO SPAM EVER.

Click the image above to periodically receive real homeschool value in your inbox.
Help for High School: When Reading and Writing are Wrecking Your Day