Think about it. Education is more than grading. Homeschool high school is more than earning Credits: Transcripts and Transformation.
Homeschool High School is More than Earning Credits: Transcripts and Transformation
We 7Sisters are sisters in the Lord but we've homeschooled our children together so long that they feel like siblings. (Except the 2 that got married: they feel like spouses…)
Now that our children have all graduated, we can look back and review the priorities that we had in all our co-op classes and individual instructions. When it comes down to it, our homeschool priorities have looked mostly like this:
Faith
Education
Critical thinking
Life preparation
God has directed each of our kids' paths in His ways. However, because as parents we were stewards while our children were growing, we worked on molding these values in them. And because all of life is education– we could capture each of the priorities on their homeschool transcripts. (For a complete guide to understanding and creating good homeschool high school transcripts, check out this Authoritative Guide post and download our editable transcript form.)
As you know, there's not ONE right way to homeschool, but I thought I would share some ways we integrated our priorities into our high school curriculum.
Remember to be creative. We logged hours on just about everything we did. (For even more information, check out our Homeschool Highschool Podcast episode on What to Include on Transcripts.)
How I taught my kids about faith:
As a family working on transcripts and transformation, church was a major part of passing on the faith to our kids, but also our family faith lifestyle.
Read the Bible (individually and together)
Taught our teens how to do basic hermeneutics
Taught our teens to pray. Here are prayer guides with some of the fun prayer activities I did with my teens.
As our teens were more involved in homeschool group classes, one of their favorites was Apologetics. Here is our FREE Apologetics curriculum.
Through high school, I taught philosophy, critical thinking, and hermeneutics classes in our co-op and umbrella school. They also took logic in co-op with Marilyn. (I can't figure out that kind of stuff.)
For more on Apologetics check out 3 Reasons Why Your Teen Needs Apologetics. 
How we taught Critical Thinking:
While working on transcripts and transformation, we taught Critical Thinking and Philosophy.
Philosophy and those other courses are not traditional "Core Curriculum" classes. Colleges are not checking to see if they abide on our kids' transcripts. (However, colleges are usually PLEASED to see the breadth of their curriculum.) Here is the course my teens started with:
My youngest had the opportunity to take his Philosophy skills to a higher level, when his brother, Dr. Micah Tillman, created a high-school level Philosophy in 4 Questions text for teens. It is fun, accessible and my son LOVED it (so did his friends in our homeschool group class). You can download Dr. Tillman's FREE logic game that he created for his students.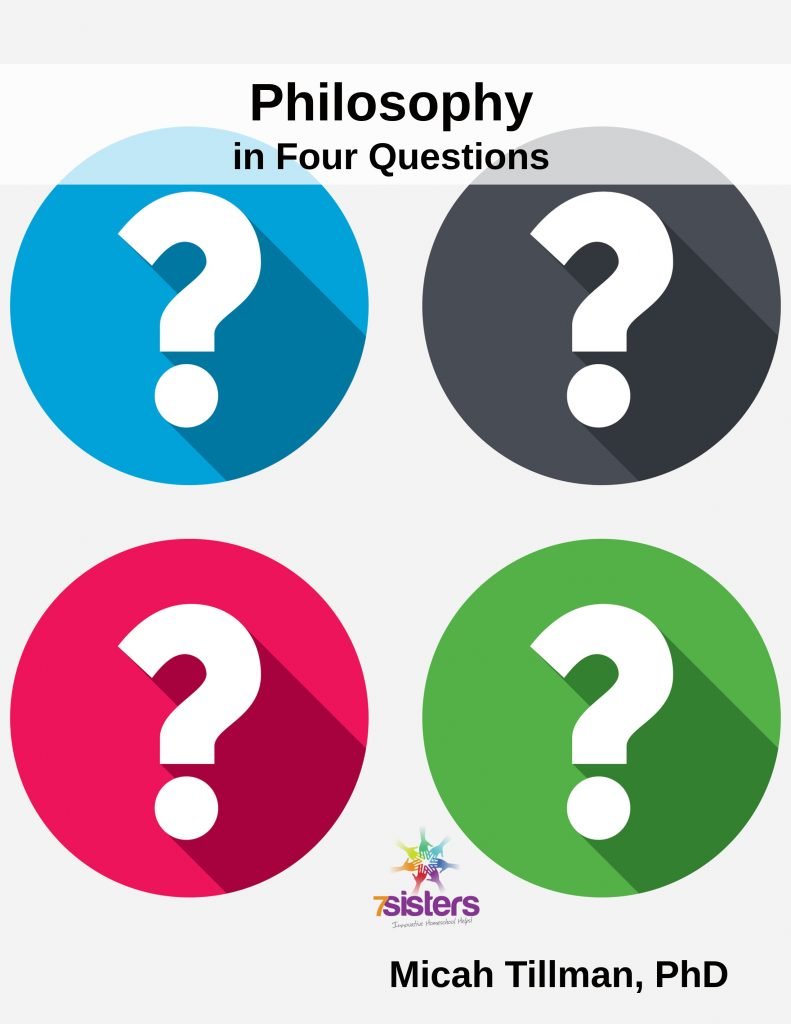 For more on critical thinking skills read Critical Thinking Skills for Homeschoolers. 
What these courses did was develop the kind of students/humans that we hoped our kids would become. Out-of-the-box courses became some of the tools for transformation in my kids' lives.
When each kid graduated, they could spot a logical fallacy in a college class teaching or debate. They could parse through Scripture to test if professors were speaking with wisdom or not. They could question and reflect and find resources to help them grow spiritually, emotionally, intellectually, and socially.
They also learned life preparation in several formats. One of the most powerful was Financial Literacy. Keeping a budget and knowing how to plan and save is an important skill for our teens.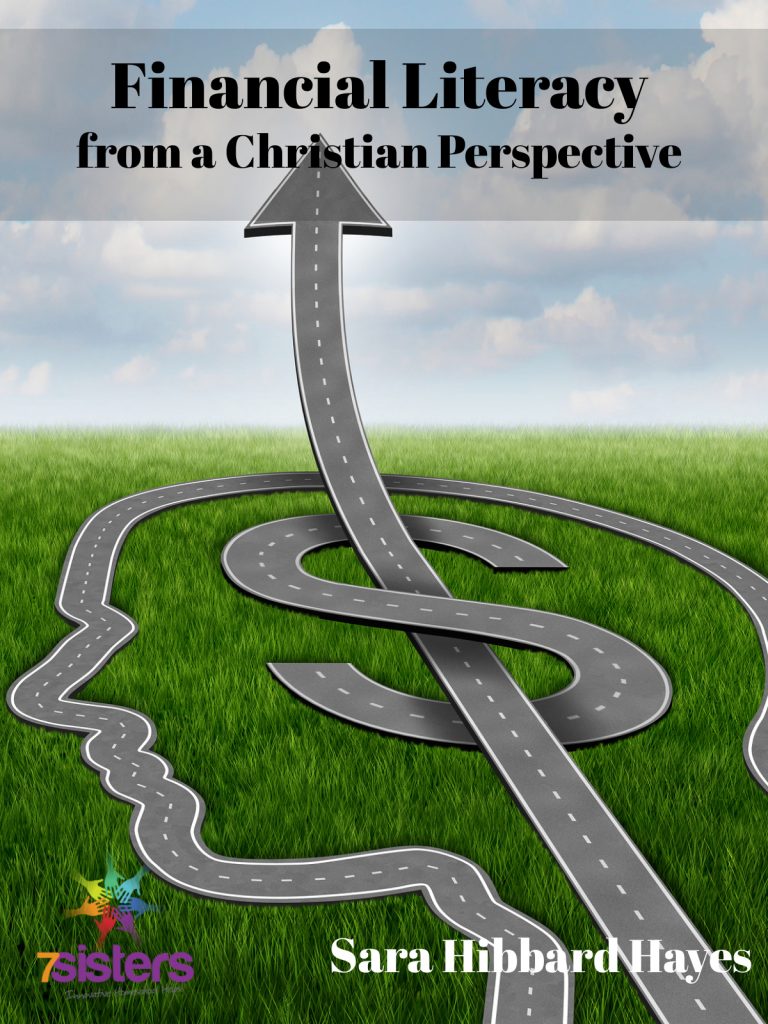 Download some of these texts for this year's homeschool high school courses. Your teens will be thankful (and feel inspired).
BTW- Occasionally, homeschooling critics get ridiculous. Ever run into those folks that don't understand the transformative power of homeschooling high school, both educationally and personally? A Harvard professor spoke out against homeschooling but we debunked her claims in this post. (Just in case you need some facts to debunk your critics.)
Plus you will love our silly and wise advice about handling tough homeschool times (or tough anytime) with this episode on homeschool mindset…not platypus!
7Sisters email subscribers receive periodic practical encouragement, special offers and NO SPAM EVER.

Click the image above to periodically receive real homeschool value in your inbox.
Homeschool High School is More than Earning Credits: Transcripts and Transformation