We answer the question on The Homeschool Highschool Podcast Episode 27: What Are Social Sciences? This post is running concurrently on Ultimate Homeschool Radio Network.
Here are a couple of questions we often hear: What are the Social Sciences for your homeschool high schoolers? Not only that, but why do your teens need them on their homeschool transcripts?
Simply put: Social Sciences are at the intersection of Social Studies and Sciences. These are courses that teach things about people, such as:
what research shows us about human behavior
the physical and emotional ways human minds and nervous systems work
practical applications of knowledge about child and adult development
understanding societal traditions and behaviors and why they are important
human interactions such as social skills or soft skills
So, in order to be considered a Social Science, these courses must present information that has been scientifically researched and verified.
Thus: Social and Science…together equals Social Sciences~
Many colleges are looking for Social Sciences on the transcript. So that makes them important for homeschooling high schoolers.  What are they?
What are some popular courses?
Psychology (many colleges are looking specifically for Psychology to be on the homeschool transcript)
Human Development
Geography
Economics (while this is often considered an option, it is also a core course, so colleges that want .5 credit of Social Science will often want something above and beyond this already-required course)
Civics (while this is often considered an option, it is also a core course, so colleges that want .5 credit of Social Science will often want something above and beyond this already-required course)
There are other courses that may be included by individual colleges. Each college will differ on what they accept for credit. Therefore, you should check college websites for their preferences.
Here are examples of ways learning a Social Science can help homeschool high schoolers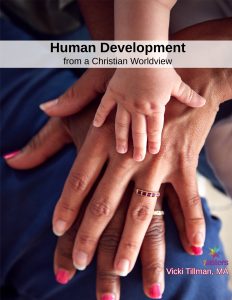 Knowing that colleges want to see Social Sciences on the homeschool transcript, here are a couple of stories about our local homeschool high schoolers. A couple of the homeschool high schoolers that Vicki advised were going to college as humanities majors. They needed a half credit of elective science on their high school transcripts.
One counted her Psychology course as elective Science
Another counted his Human Development course as elective Science
One thing to remember is that 7SistersHomeschool etexts are all created to keep teens' interest and teach material in a meaningful way. Thus, our texts are adaptable to various levels of rigor from Honors (which adds power to a transcript) and also adaptable electives for special needs teens. Check out this post on how to teach Social Sciences in your homeschool high school.
Join Kym, Sabrina and Vicki for some fun explanations on this week's Homeschool Highschool Podcast Podcast Episode 27
We also have written blog posts about social sciences: 
Why Learn Psychology in Homeschool High School? Here's Why!
An Authoritative Guide to Electives for Homeschool High School 
PLEASE SUBSCRIBE TO HSHSP VIA COMPUTER
Follow this 

link to our iTunes page

.
IMPORTANT STEP: Under our Homeschool Highschool Podcast logo, click on View in iTunes

This will take you to iTunes and our own podcast page.

Click SUBSCRIBE.
Click RATINGS AND REVIEW. (Please take a minute and do this. It helps others find us. Thanks!)

Thanks!
PLEASE SUBSCRIBE VIA iPHONE
Tap the purple Podcast icon on your phone

Tap the search icon on the bottom-right of your screen

In the search bar type: Homeschool Highschool Podcast

Tap the Homeschool Highschool Podcast icon

Tap *Subscribe*
7Sisters email subscribers receive periodic practical encouragement, special offers and NO SPAM EVER.


Click the image above to periodically receive real homeschool value in your inbox.