This week on HSHSP Ep 150: Why All the Language Arts Credits in Homeschool? Interview with Katie Glennon. This post is running concurrently on the Ultimate Homeschool Radio Network.
Why All the Language Arts Credits in Homeschool? Interview with Katie Glennon.
Homeschool high schoolers need 4 Language Arts credits on their transcripts. Why so many? We went to our friend, Katie Glennon, of Literary Cafe podcast and Katie'sHomeschoolCottage.com to find out.
Katie and her husband were originally teachers. Katie left education and had 2 children. They began homeschooling when one son was too wiggly for success in the traditional classroom. They kept on homeschool right through high school. (He's now a Summa Cum Laude college graduate!)
Homeschooling was important for her next son, who has dyslexia (he is now in college, btw).
Katie believes that homeschooling in generally and especially in Language Arts, we will have the most success if we:
Play to their interests
Play to their skills
Teens need a rich Language Arts experience to help them develop their thinking and communication skills. To help with with these skills, give them exposure to:
literature at their level and interests
speech at their level and interests
writing at their level and interests
Giving teens reading, speaking and writing skills  is important because words can plant goodness and growth in their lives!
Teach them to analyze what they read through their filter as a Christian. We can develop this skill by discussing what they are reading together. Have them participate in the discussion so that they can solidify a good critical thinking filter. (Mom might be wise to read along with her teens so she knows what they are reading and can discuss it. Audiobooks can help with this.)
How did Katie do discussion with her wiggly son? She found that if he was being respected for his opinions and could talk while he wiggled, he did great!
Be sure to give homeschool high schoolers background that helps them understand the context of the writing:
General historical context (the world of the Pilgrims was a different context than that of the Enlightenment)
The writer's personal context (Charles Dickens' family had experience with debtor's prison)
The way the book, poem or speech influenced the world (Harriet Beecher Stowe's Uncle Tom's Cabin)
Teach teens basic speech skills (even if they only use it in the living room). This helps then focus their thinking skills and confidence. (7SistersHomeschool.com has a popular Speech curriculum.) For more on teaching public speaking skills to your teens, check out this post in our Authoritative Guide series.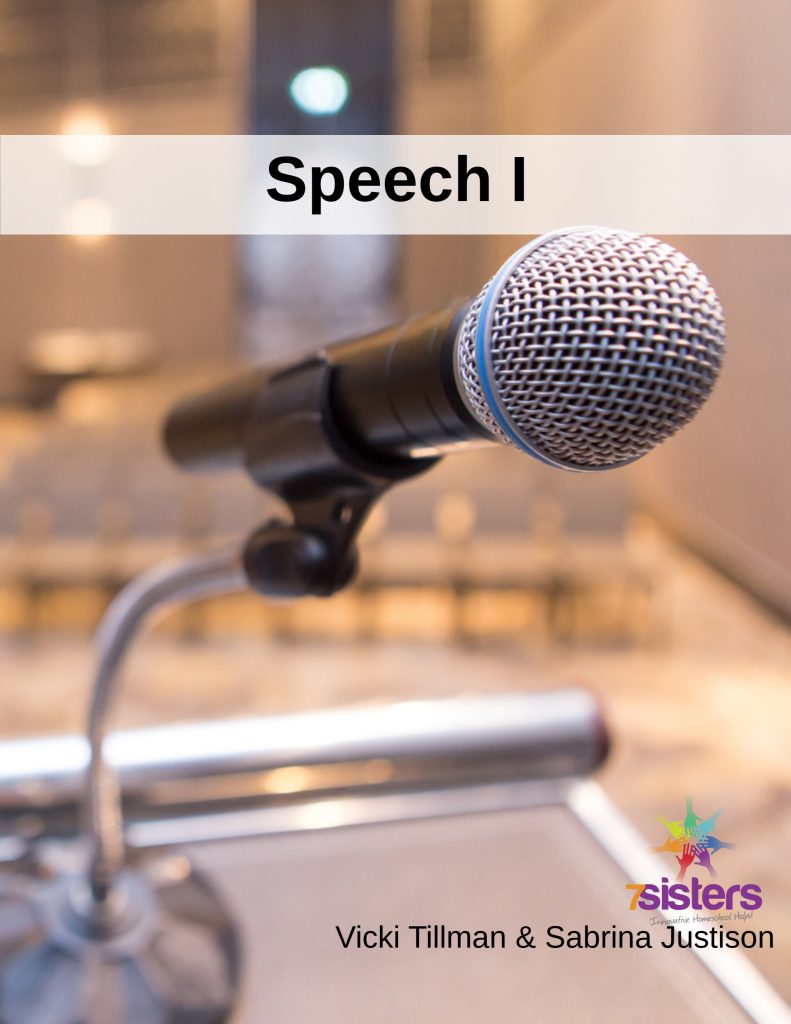 How did she handle reading with her son who had dyslexia?
Read alouds, brain-integration therapy, allowing him choice in reading material.
Join Vicki and Katie Glennon for encouragement on the Language Arts journey!
You'll enjoy Katie's podcast. Try this great episode on book reports: Essential Guide to Out of the Box Book Report Ideas and Literary Study.
Visit her website with encouragement, resources, tutoring and courses: Katie's Homeschool Cottage.
And you'll enjoy Katie's favorite Homeschool Highschool Podcast episode: Heavy Equipment Mothering.
Read more about planning your language arts credit.
Also check out our comprehensive, real-book based English/Language Arts curriculum. For instance:
PLEASE SUBSCRIBE TO HSHSP VIA COMPUTER
Follow this 

link to our iTunes page

.
IMPORTANT STEP: Under our Homeschool Highschool Podcast logo, click on View in iTunes

This will take you to iTunes and our own podcast page.

Click SUBSCRIBE.
Click RATINGS AND REVIEW. (Please take a minute and do this. It helps others find us. Thanks!)

Thanks!
PLEASE SUBSCRIBE VIA iPHONE
Tap the purple Podcast icon on your phone

Tap the search icon on the bottom-right of your screen

In the search bar type: Homeschool Highschool Podcast

Tap the Homeschool Highschool Podcast icon

Tap *Subscribe*

Please tap *Ratings and Review* and give us some stars and a comment to help others find us more easily.

Thanks!
7Sisters email subscribers receive periodic practical encouragement, special offers and NO SPAM EVER.

Click the image above to periodically receive real homeschool value in your inbox.
HSHSP Ep 150: Why All the Language Arts Credits in Homeschool? Interview with Katie Glennon.