Literature, Geography, History, and Writing! They must show up a number of times on a homeschool high school transcript. Here's how to work combining credits!
As academic advisor to the local homeschool high schoolers for the last 18 years, I've had the blessing of helping teens and parents develop courses that combine interests, gifts, and useful academic experiences. One of the teens needed to earn a .5 credit elective history credit, his required .5 geography credit, and a literature course that wouldn't hypnotize him with boredom.
Combining Credits
We came up with a course that included combining credits to maximize his interests in the World Wars. This is what it looked like:
Literature:
Tony (not his real name) was required by our local umbrella school to read 25 real books for his literature credit. Tony did not love reading but he was fascinated by the World Wars. We decided to combine credits for his history, geography, and literature. Thus his book list would be totally World War related for this school year. Here are some categories:
Novels
Tony could demonstrate his reading comprehension without wasting his time on busywork by choosing  a few literature study guides. Two good ones were:
A Separate Peace by John Knowles
The Hiding Place by Corrie ten Boom
He filled out his list with books he truly loved on weapons, airplanes, timelines, battle strategies, and biographies and speeches of famous people from the wars. Some of these were audiobooks that he played when he traveled in the car to various homeschool and church activities.
Geography
Tony combined credits for his .5 credit in geography by reading 4 books on World War locations and maps PLUS logging 37 hours in hands-on activities.
The 4 books became part of the booklist for his Literature credit, so he was getting 2 for 1 in his combining credits efforts.
The 37 logged hours included intensive map work illustrating the progress of the wars and several battles (with detailed topography and ecosystems noted). In Tony's opinion, this was FUN geography!
History
Tony was able to utilize combining credits strategy for history and literature. Our local umbrella school allowed him to count 16 of his books from his literature list (not the 4 books used for geography), along with a summary paper for each as his history credit.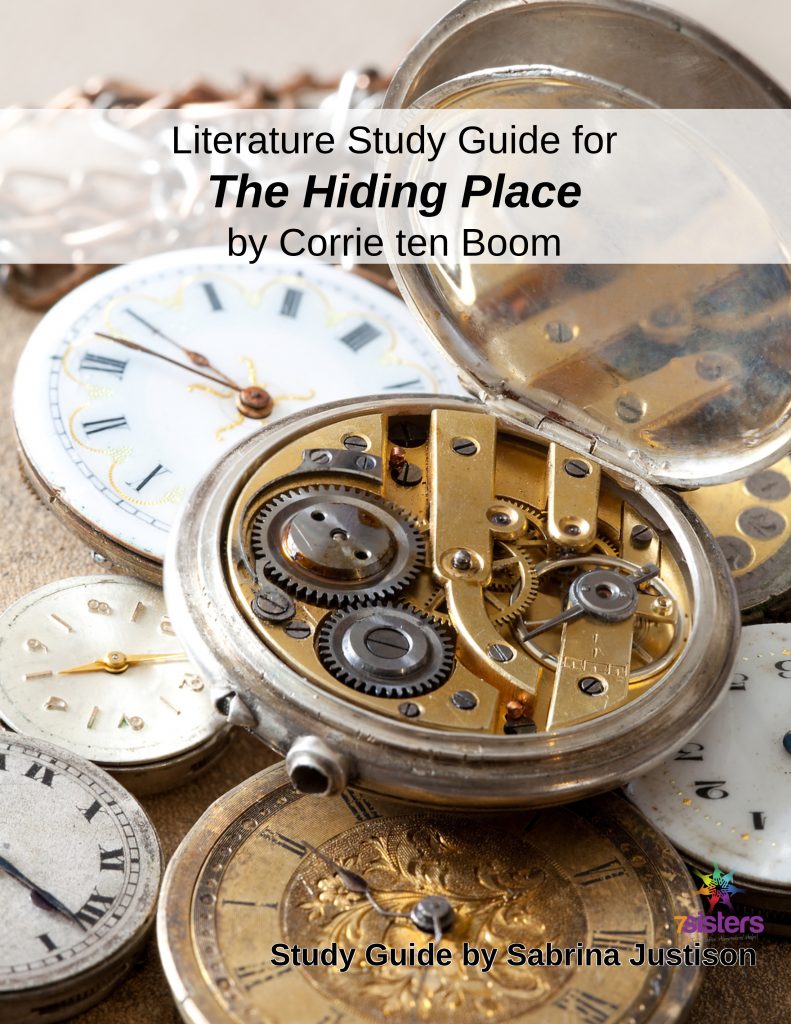 Tony went above and beyond the requirement by logging nearly 50 hours in museum visits, attending some actual re-enactments, and interviewing some relatives who were alive back in World War II. His combining credits efforts made his history hours engaging and purposeful.
Writing
Tony went further in combining credits by writing his required 10-page research paper (umbrella school language arts credit requirement) on the World Wars. He wrote his history-book summaries as essays or reports, thus fulfilling his remaining writing requirements.
I can't say that Tony loved the writing part of this process, but he loved the rest. His work at combining credits in literature, geography, history, and writing made sense to him. It was the perfect combination for Tony!
Also, combining credits is another way to describe integrated learning. If you would like a more in-depth discussion on how to create integrated learning experiences for your teens or homeschool co-op, check out this post.
One way to capture interviews of people who lived in a time period that your homeschooler is studying is with an Oral History paper. Check out Sabrina's vlog.
7Sisters email subscribers receive periodic practical encouragement, special offers and NO SPAM EVER.


Click the image above to periodically receive real homeschool value in your inbox.
 Combining Credits